Health and Well-being
COVID-19 Update
As the world opens up once more, we look forward to welcoming you back on board.
With our new protective measures on the ground and in the air - your safety remains at the heart of everything we do.
We adhere to the strictest disinfecting and cleaning regimes of all our aircraft and facilities, to ensure passenger and crew protection at all times.
To help reduce the spread of the virus, anti-pathogen agents are used to complete a full sanitization cycle before and after every flight and touchpoint sanitisation is regularly undertaken in all our lounge facilities worldwide.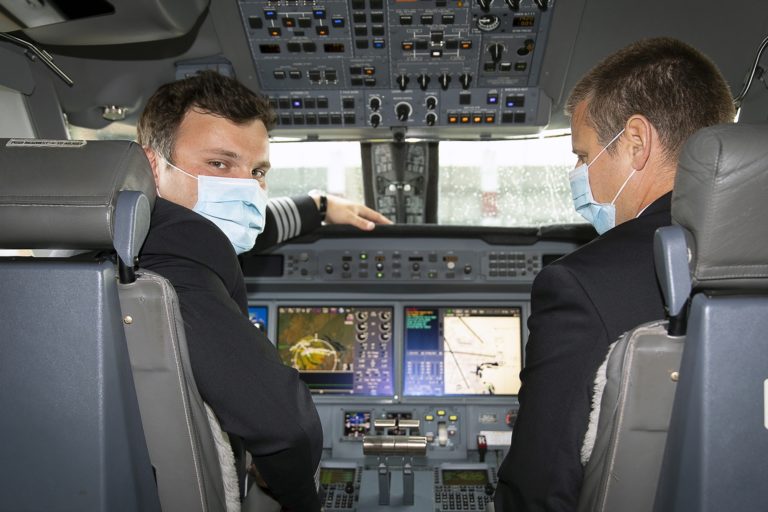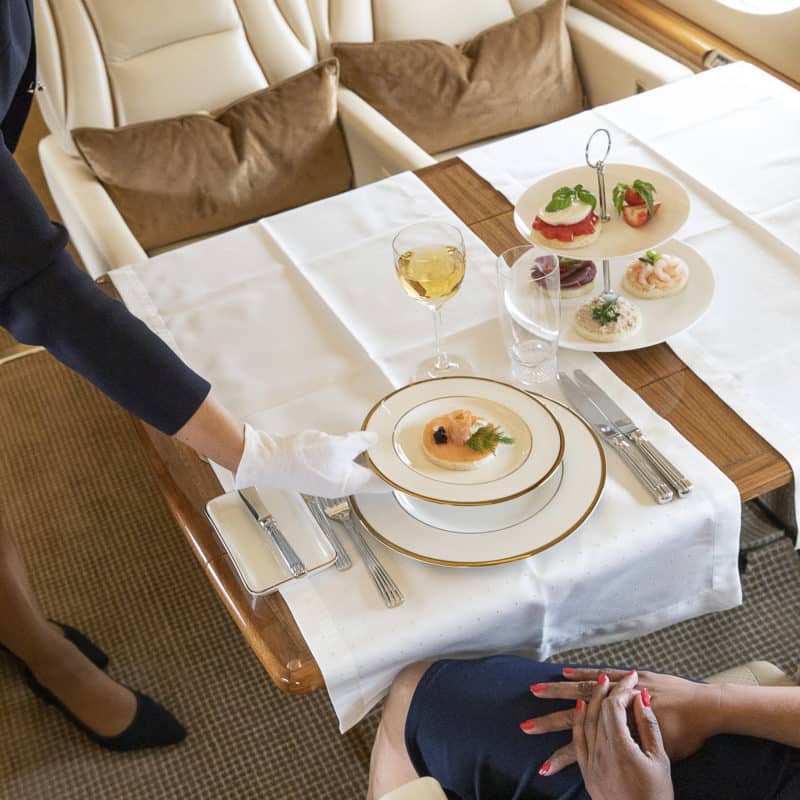 Sanitizers, gloves and masks are available for all our staff, passengers and crew, both in our ground handling facilities and in all our jets.
Limiting your contact with people is paramount and for this reason handshake greetings have been paused. Crew will wear protective masks and gloves as required and permitted.
Our lounges are equipped with safe distance markers – but with the beauty of private air travel - close contact with other passengers is infrequent.
Where COVID-19 testing or travel history of passengers may be required by local authorities, our teams are on hand to assist with regularity administration and travel approvals to ensure you experience a seamless journey.
Temperature checks of customer-interacting staff are taken daily, at start and end of shift. Our employees do not return to work until they are feeling fit and cleared by a qualified professional.
As a global industry leader, our extensive team of dedicated aviation professionals are at hand to any questions or concerns you may have about your upcoming travel. It is our role to navigate the changing travel restrictions across the globe, leaving you full peace of mind to experience the new normal.
Hangar Parking Availability
Hangar Parking Availability in Brussels, Berlin, Cape Town, Dubai, Istanbul, Johannesburg, Lagos, Melbourne, Monterrey, St. Gallen-Altenrhein and Sydney.
Destination & Passenger Restrictions
For a full up-to-date list of countries with travel restrictions:
Extraordinary Measures by Extraordinary People