Wir bieten ein umfassendes Angebot an Dienstleistungen für die Geschäftsluftfahrt, die auf unsere Kunden und Partner zugeschnitten sind.
Sicherheit ist unser größtes Ziel und wir streben danach, mit einer authentischen und offenen Beziehung zu unseren engagierten Kollegen, eine erfüllende Arbeitsatmosphäre zu schaffen.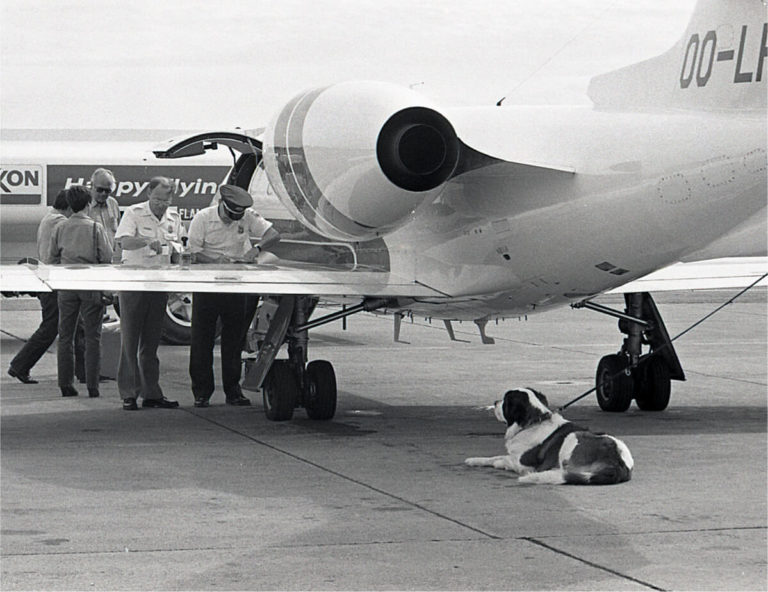 Unsere Geschichte
Belgian visionary and pioneer, André Ganshof van der Meersch, founded a small company, Abelag, one of the predecessors of Luxaviation, in 1964. André, an accomplished pilot, studied flying in the United States and saw the immense potential of private aviation in Europe. Bringing know-how, achieved through his own hard work and an innate fearless spirit learned from his Solvay heritage, André?s first private flights took to Belgium?s skies, rapidly expanding and setting records. He did not do it alone, Abelag was his family. Staff and crew accompanied André on board as he flew around the globe, even to his private homes. He experienced luxury the way he wanted his clients to experience it? understanding that walking in their shoes was his only pathway to success. It is with these founding cornerstones of humility and inclusivity that Luxaviation leverages our excellence in service experience.
Corporate Sustainability
"Corporate Sustainability" ist ein fester Bestandteil unserer Unternehmensstrategie. Wir verpflichten uns, Mehrwert für unsere Kunden, Mitarbeiter und Investoren zu bieten und setzen dies unter voller Berücksichtigung unserer Verantwortung gegenüber der Umwelt und der Gesellschaft um.
Wesen und Erfolg
Heute bieten unsere über 1500 Mitarbeiter von unserem Hauptsitz in Luxemburg aus erlebbaren Luxus auf fünf Kontinenten. Bestehend aus facettenreichen Luxusdienstleistungsmarken im Luftfahrtsektor, wie Luxaviation, Luxaviation Helicopters, Starspeed und ExecuJet. Wir betreiben, managen und verchartern eine der größten Flotten von Privatjets der Welt und unterstützen Unternehmer, Geschäftsleute, Entertainer, Weltmarktführer und Freizeitgäste bei ihrem gemeinsamen Ziel, ein erfülltes und angenehmes Leben zu führen, während sie sicher, diskret und luxuriös auf Reisen gehen. Unsere 28 VIP-Terminals an verschiedenen Flughäfen sorgen für ein effizientes Ankunfts- und Abflugerlebnis für unsere Gäste.
Die Zukunft von Luxaviation, während sie in der tiefen Geschichte unserer Vergangenheit verwurzelt ist, schafft neue private Erlebnisse für unsere wertvollsten Gäste. Innovative Bereiche innerhalb der Gruppe wie maßgeschneiderte Luxusreiseplanung und edle Weine sind die Antwort auf eine immer anspruchsvollere Kundschaft, die das Beste erwartet und verdient, was die Welt zu bieten hat.
Harkening to a day when private flight was a new, exciting experience, each time one of our team members welcomes a client into our world, they are committed to delivering the values of our founder. Knowing that each and every moment matters, our dedication to making those moments even more cherished and memorable are what drives our core and ancillary businesses every day. From our humble beginnings as a single plane operator in Belgium to our global footprint around the world, Luxaviation Group is the last word in consistently created luxury ? experienced privately since 1964.
Offizieller Zulieferer des Hofes des Großherzogtums Luxemburg
Die Verleihung des Titels "Offizieller Hoflieferant" geht auf die Mitte des 19. Jahrhunderts während der Regierungszeit von Wilhelm III, König der Niederlande und Großherzog von Luxemburg, zurück.
Sie wird an Unternehmen oder Betriebe verliehen, die dem Großherzoglichen Hof regelmäßig Dienstleistungen oder Lieferungen von herausragender Qualität erbracht haben.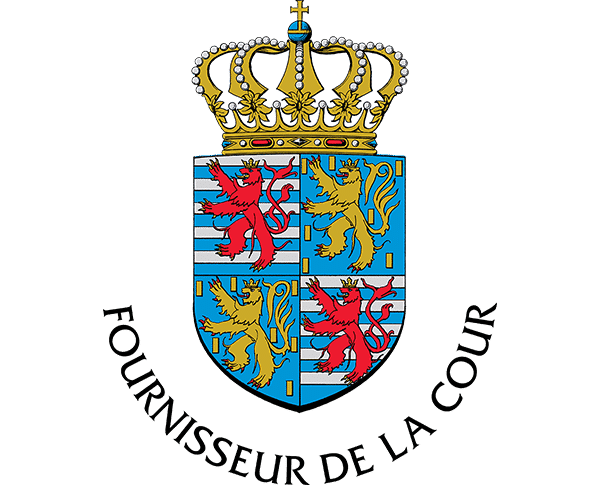 Niederlassungen
Luxaviation ist einer der größten Anbieter in seinem Bereich weltweit. Hinter jedem erfolgreichen Unternehmen steht eine spannende Geschichte.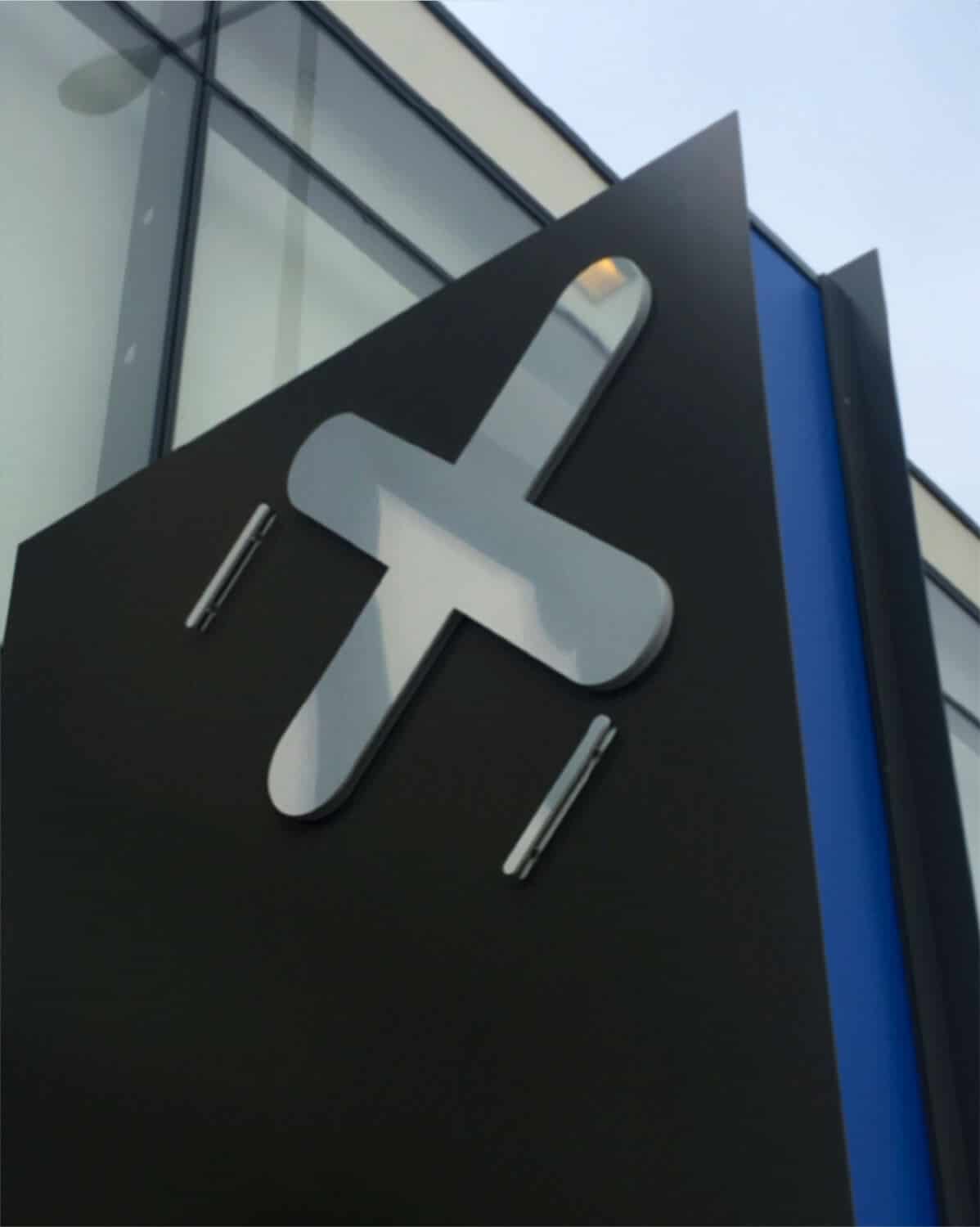 Treffen Sie unser Management Team
Die Mitarbeiter von Luxaviation haben sich der Kundenzufriedenheit verpflichtet, die in der Welt der Luftfahrt unübertroffen ist. Sie wissen, dass Verbesserung ein nie endender Prozess ist, angetrieben von dem Wunsch, die Marktführerschaft zu erlangen und zu erhalten. Eine effiziente Managementstruktur stellt sicher, dass unsere Kundenbetreuer leicht mit den Führungskräften kommunizieren können, was auch unsere Führungskräfte in Kontakt mit der realen Welt hält.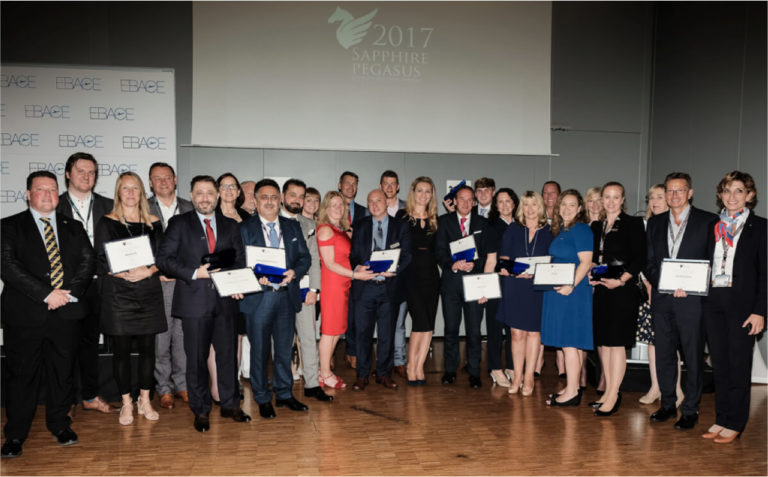 Auszeichnungen
Die Luxaviation Group ist ein preisgekröntes Unternehmen, das weltweit viele Auszeichnungen für Qualität und Service erhalten hat. Das Erreichen von Exzellenz ist der Kern des Unternehmens. Die vielen Auszeichnungen von Industrie-, Reise- und Luxusorganisationen belegen den Erfolg dieser Bemühungen.