Galápagos
Fauna- und Flora-Kreuzfahrt auf den Spuren von Darwin
For four days, you sail in Darwin?s footsteps to discover the remote archipelago inhabited by iguanas, giant tortoises and a wide array of endemic birds. You also discover the astonishing flora clinging to life in lunar landscapes or blooming in luxuriant forests, and the amazing underwater world. Your experienced naturalist guide on board introduces you to all the secrets of the unique Galápagos Islands natural world.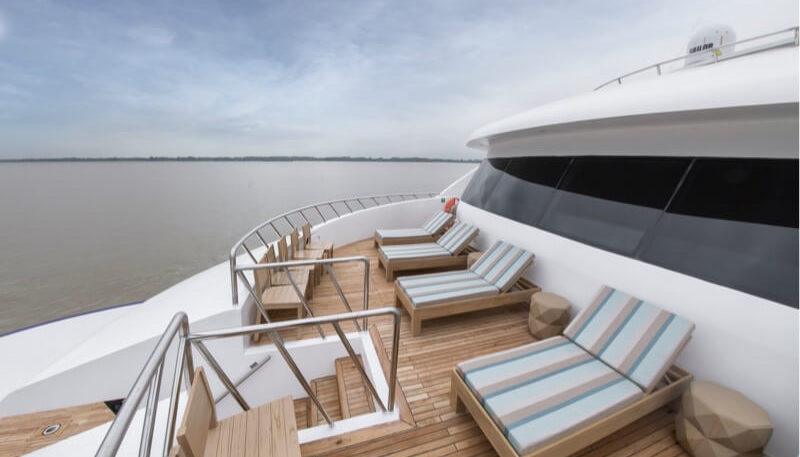 Landschaften des Bartolome und Schnorcheln
Transfer from Baltra airport and welcome by the crew on board your private catamaran. Sail to Bartolome Island, (scenery for Jules Verne?s fiction book ??The Mysterious Island??).
Wandern Sie zum höchsten Punkt der Insel (115 m ü.M.), um einen weiten Blick auf die Sullivan Bay und den Pinnacle Rock zu genießen.
Später am Nachmittag können Sie schnorcheln oder tauchen, um die wunderbare Unterwasserwelt zu erkunden.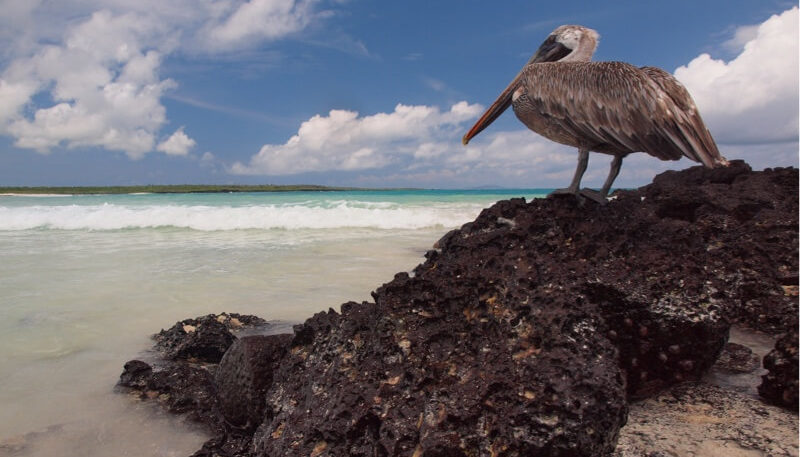 Vogelbeobachtung auf Floreana
Wandern Sie zum Cormorant Point, um eine wunderschöne Lagune mit Flamingos zu erreichen.
Further explore of the Devil?s Crown, a perfect spot for bird watching.
In the afternoon, pick or drop a letter at the world's most unusual Post Office to send a postcard, or walk to the ??Baroness Belvedere?? with your naturalist guide.
Genießen Sie einen Aperitif zum Sonnenuntergang an Bord Ihres Privatboots.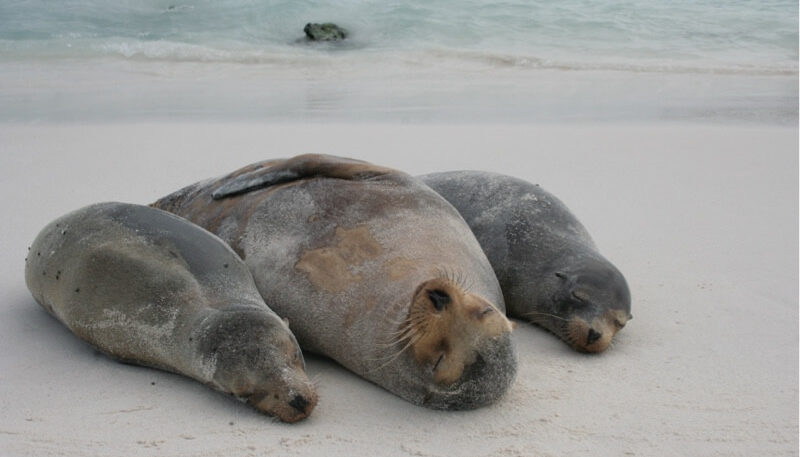 Erkundung von Santiago und Seymour
Entdecken Sie morgens die Vulkaninsel Santiago sowie die Insel "Chinese Hat" (nur mit dem Boot erreichbar).
Segeln Sie nach North Seymour, wo Sie unter der Leitung Ihres privaten Guides eine der größten Krähenhorste auf den Galapagos-Inseln erkunden, in der sich der Prachtfregattvogel und der Blaufußtölpel befinden.
Genießen Sie zum Abendessen eine handgemachte Fischplatte.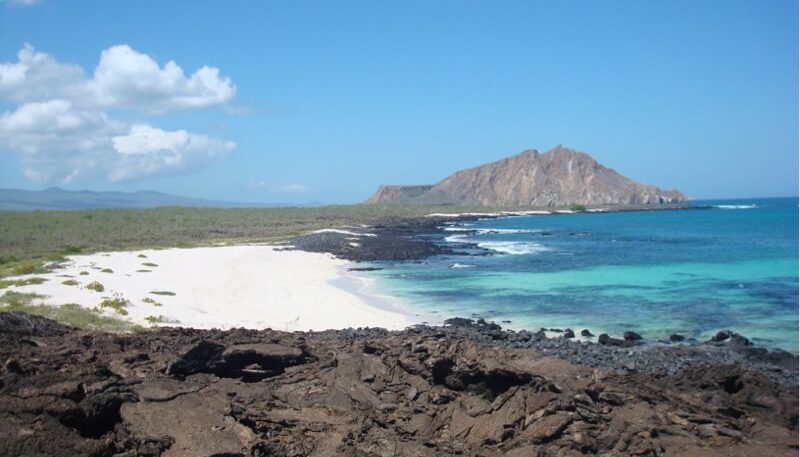 Erkundung des Black Turtle Cove
Erkunden Sie die Black Turtle Cove auf der Insel Santa Cruz, einem einzigartigen und schwer erreichbaren Ort mitten in der Mangrove.
Later guided by your private naturalist guide, take an excursion on board your zodiac to observe the local marine life such as eagle spotted ray, reef sharks and green turtles?
Rückkehr nach Baltra zum Heimflug.
*Hinweis: Programm und Aktivitäten unterliegen den Wetterbedingungen und können je nach den örtlichen Anforderungen variieren.
Ihr Schiff: Endemic
Ihr ganz privater Katamaran ist mit acht Panoramasuiten ausgestattet, jede mit eigenem Balkon. Die verschiedenen Decks bieten eine Liegewiese mit Whirlpool, Freiluft-Lounges, eine Grillecke sowie verschiedene Ruhe- und Essbereiche. Schnorchelausrüstung, Kajaks und Paddel stehen den Gästen kostenlos zur Verfügung.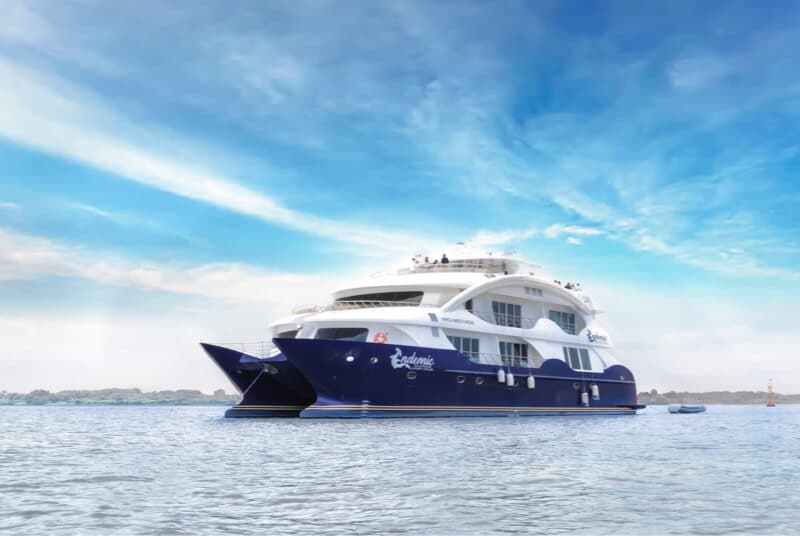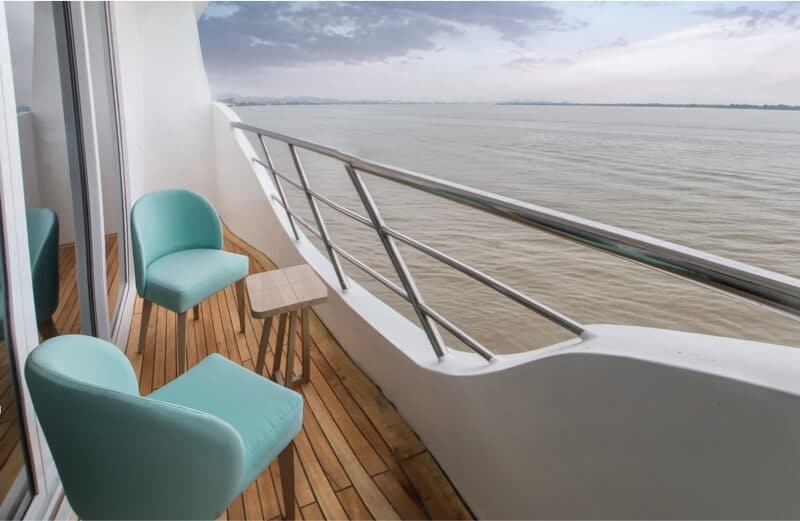 Bitte senden Sie uns eine Anfrage oder fragen Sie unsere engagiertes Team!