Kenia
Begegnung mit Wildtieren und Kultur des Samburu-Landes
Diese Safari führt Sie in das Herz des Mathews-Gebirges, einem versteckten Juwel Kenias. In den nächsten Tagen werden Sie ein exklusives Erlebnis mit einem Mitglied des Samburu-Stammes genießen, um die herrliche Landschaft ihres Landes zu entdecken und die vielfältige Tierwelt zu beobachten. Luxus hat hier eine andere Dimension, mit maßgeschneiderten Aktivitäten wie einer Nacht unter dem Sternenhimmel mitten im Busch...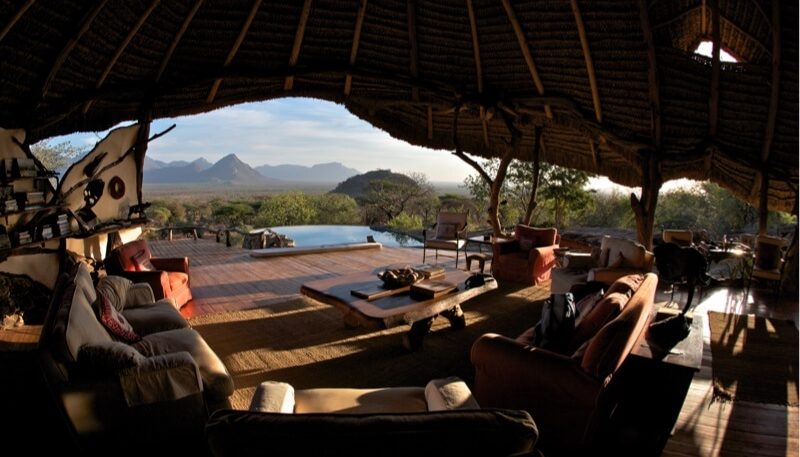 Erkundung des Camps und erste Pirschfahrt
Transfer mit Charterflug zu Ihrem Camp in der abgelegenen Bergregion Mathews, umgeben von einer atemberaubenden Landschaft.
Erste Pirschfahrt auf der Suche nach der fabelhaften Tierwelt Kenias.
Zurück in der Lodge, genießen Sie einen Aperitif zum Sonnenuntergang mit Blick auf die wunderschöne Landschaft.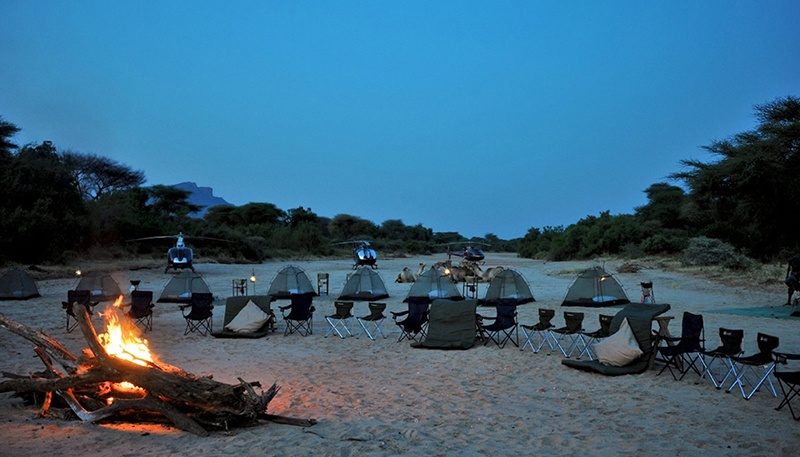 Elefantenschutzgebiet, Singing Wells und eine Nacht unter dem Sternenhimmel
Am frühen Morgen Abfahrt zum Reteti Elephant Sanctuary, eine erstaunliche Erfahrung, um mehr über die Rettung von Elefantenbabys zu erfahren.
According to the season, you might be honored to attend the ancestral tradition of the Samburu people: the ?Singing Wells?.
Alternative Optionen: Kunst- und Handwerkswerkstatt mit Samburu-Frauen, Reiten, Wildbeobachtung von der Lodge aus ...
Am Nachmittag bringen Sie Samburu-Guides zusammen mit Pferden, Kamelen oder Fahrzeugen zu einem privaten Flycamp, das exklusiv für Sie mitten im Busch eingerichtet wurde.
Verbringen Sie nach einem Abendessen am Kamin die Nacht unter dem Sternenhimmel in einer atemberaubenden Umgebung.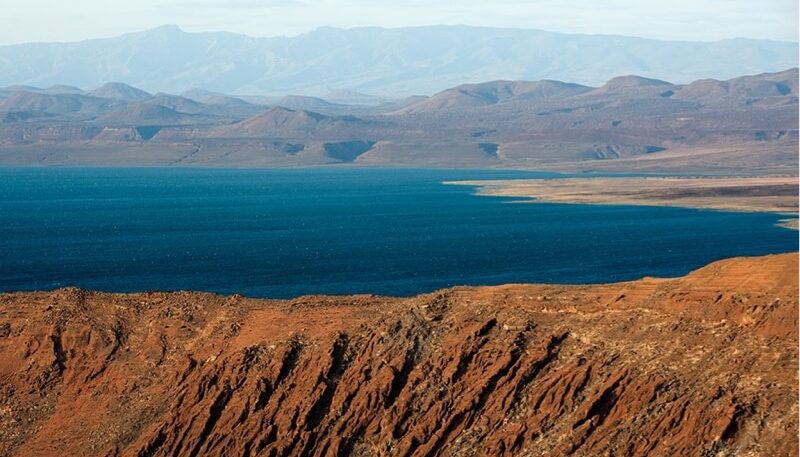 Suguta-Tal und Turkana-See
Nach dem Frühstück nimmt Sie ein Hubschrauber mit auf einen 5 bis 6-stündigen Ausflug und einen Rundflug über das Suguta-Tal und den atemberaubenden Turkana-See: Aus der Luft entdecken Sie einige der spektakulärsten Landschaften Kenias.
Tagsüber sind verschiedene Stopps geplant, bevor Sie zur Lodge zurückkehren.
Genießen Sie Ihr von Ihrem Privatkoch zubereitetes Abendessen mit frischen Produkten aus dem Bio-Garten.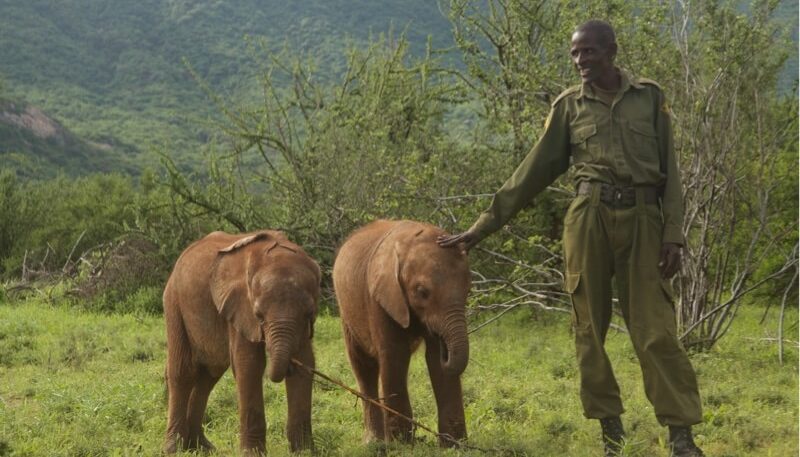 Busch Frühstück
Am frühen Morgen letzte Safari, um nach Wildtieren zu suchen.
Genießen Sie ein exklusives und wohlverdientes Frühstück im Busch.
Zurück in Ihrer Lodge geht es zur Abreise nach Nairobi in Ihrem gecharterten Flugzeug.
*Hinweis: Programm und Aktivitäten unterliegen den Wetterbedingungen und können je nach den örtlichen Anforderungen variieren.
Ihre Unterkunft: Sarara Camp
Hidden in a wild and remote area of outstanding natural beauty, your camp is composed of only six luxury tents that perfectlyfit in the natural environment. You will enjoy delicious food under the stars, relax on your terrace with an exceptional view, or watch, from the infinity swimming pool, the animals coming to drink at the lodge?s pond.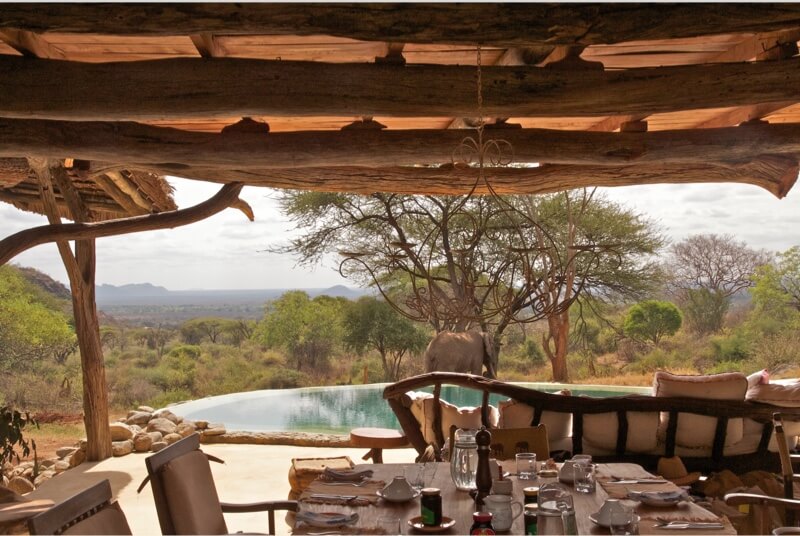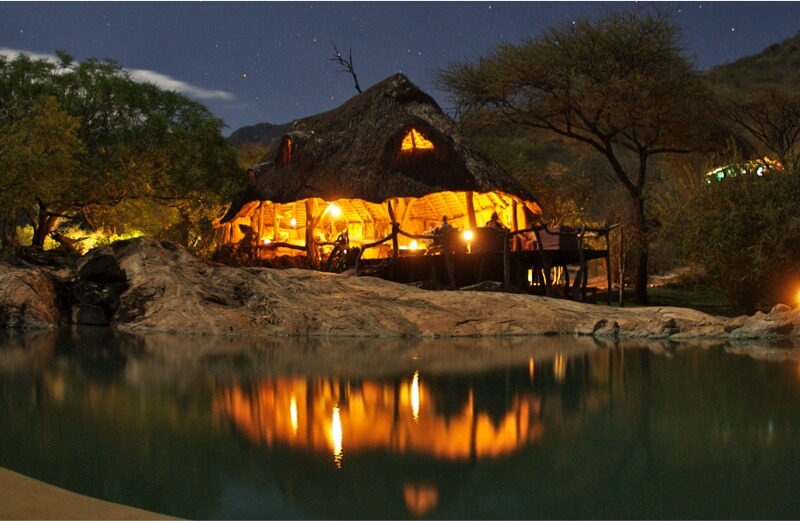 Bitte senden Sie uns eine Anfrage oder fragen Sie unsere engagiertes Team!