Ruanda
Im Reich des mythischen Berggorillas
In the magnificent scenery of the Volcanoes National Park, one of the last sanctuaries for the mythical mountain gorillas in the world, hike through the mountain forests in search of the peaceful giants, in the footsteps of the legendary Dian Fossey. ?
Your accommodation, a genuinely luxurious and eco-sensitive safari lodge, is the ideal base camp for you to enjoy the most immersive wild primate experience.
Willkommen in der Lodge
Willkommen an der Landebahn und Transfer zur luxuriösesten Lodge im Volcanoes National Park.
Am Nachmittag können Sie einen Spaziergang durch die Gemeinde machen, um die Menschen vor Ort zu treffen, oder den Buhanga Eco Park zu entdecken, einen kulturellen Ort, der an einer alten heiligen Stätte errichtet wurde.
Genießen Sie einen Aperitif bei Sonnenuntergang auf der Terrasse der Lodge vor einer atemberaubenden Aussicht, bevor Sie ein Gourmet-Abendessen genießen.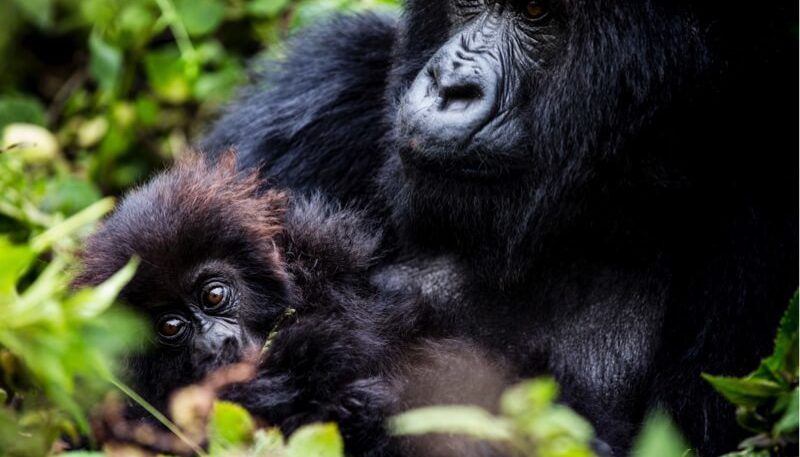 Erste Begegnungen mit Gorillas
Bei Sonnenaufgang wird Ihr Guide, ein Primatenspezialist, Sie begleiten und Sie zum Parkeingang führen, um die Wanderung in einer privaten Gruppe zu beginnen.
Wandern Sie durch wunderschöne Bambus- und Hagenia-Wälder auf der Suche nach den ausgewählten Gorillagruppen, um eine Begegnung von unbeschreiblicher Intensität zu erleben! Jede Wanderung kann je nach Standort der Gorillagruppe 2 bis 8 Stunden dauern. Für das Wohl der Gorillas ist Ihre Begegnung auf maximal eine Stunde begrenzt (Kinder über 15 Jahren erlaubt).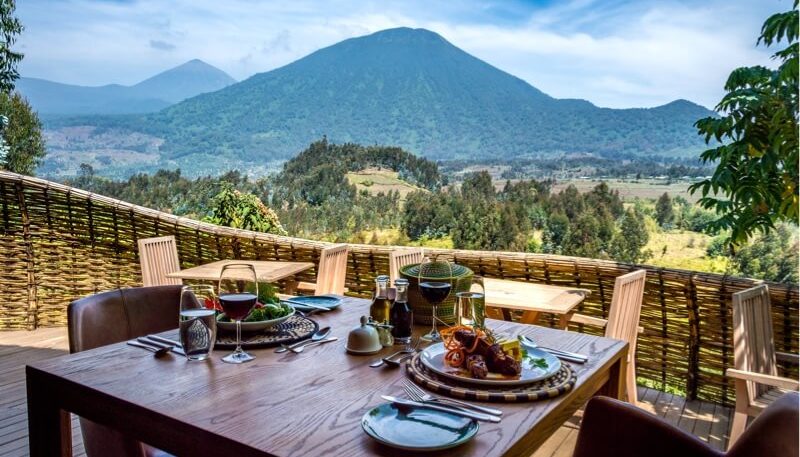 Weitere Begegnung mit den Gorillas
This morning, you leave for a second gorilla trek. Today there are only around 1000 mountain gorillas left in the world, so it?s a privilege to see them. The encounter with mountain gorillas in their natural environment is an experience you will never forget.
Zurück in Ihrer Lodge können Sie die verschiedenen vorgeschlagenen Aktivitäten genießen oder sich im Spa verwöhnen lassen.
Lassen Sie sich am Abend von Ihrem Küchenchef mit einem Gourmet-Abendessen überraschen, welches mit frischen Bio-Zutaten aus der Region zubereitet wird.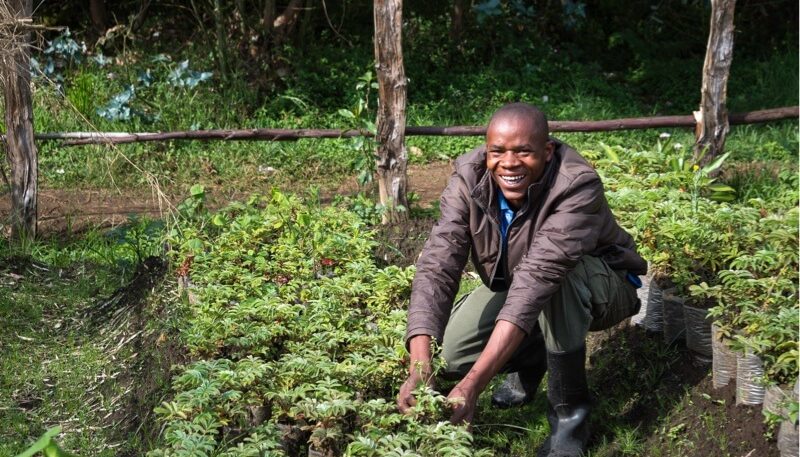 Auf den Spuren von Dian Fossey
Am Morgen machen Sie einen Spaziergang durch das Lodge-Grundstück, um am Wiederaufforstungsprogramm teilzunehmen: eine Gelegenheit, mehr über Nachhaltigkeitsprojekte in der Region zu erfahren.
Besuch der Dian Fossey Ausstellung mit einem privaten Führer, bevor Sie zum Flughafen zurückkehren.
*Hinweis: Programm und Aktivitäten unterliegen den Wetterbedingungen und können je nach den örtlichen Anforderungen variieren.
Ihre Unterkunft: Bisate Lodge
Am Rande des Volcanoes National Park gelegen, bieten wir Ihnen eine paradiesische Lodge welche gekonnt hohen Luxus und lokalen Stil miteinander verbindet und eine warme und einladende Atmosphäre schafft. Die Lodge bietet sechs geräumige Waldvillen mit Bad, von denen jede einen herrlichen Blick auf die Vulkane bietet. Es ist die luxuriöseste Unterkunft in der Region, die den Gorilla-Trek mit einer Wiederaufforstung und Partnerschaft in der Gemeinde kombiniert.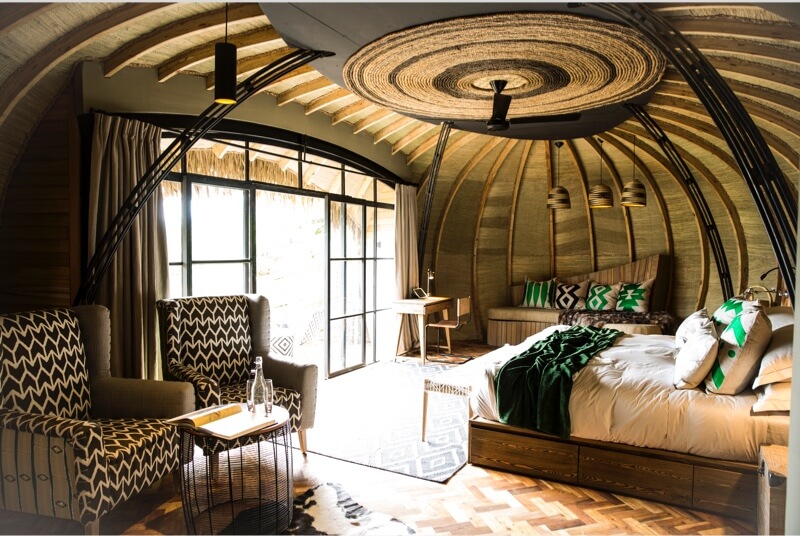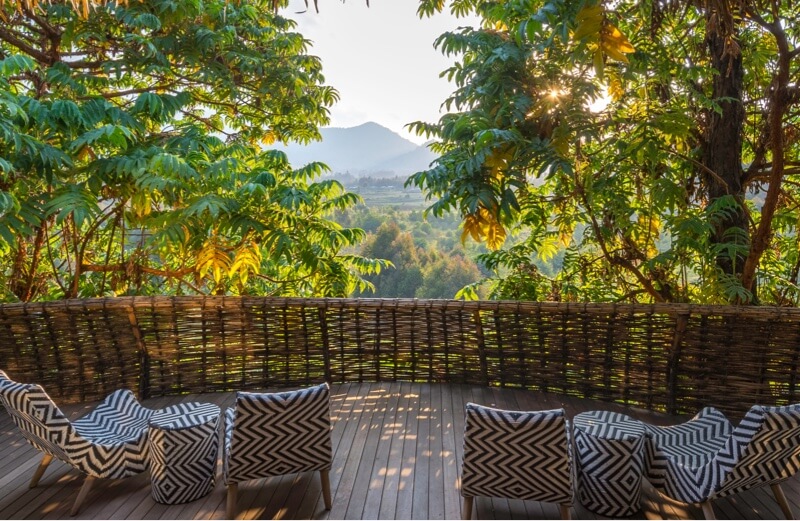 Bitte senden Sie uns eine Anfrage oder fragen Sie unsere engagiertes Team!