Schottland
Genussreiches Eintauchen in das Herz der Highlands
Gönnen Sie sich einen unvergesslichen Aufenthalt im Herzen der schottischen Highlands im Alladale Wilderness Reserve, einem wunderschönen 10.000 Hektar großen privaten Reservat, das exklusiv für Sie gebucht wurde. Unter der Leitung erfahrener Guides verbringen Sie einige Tage damit, die atemberaubenden schottischen Landschaften zu erkunden und dabei eine Vielzahl von Aktivitäten zu genießen. Sie werden vom exzellenten Service Ihrer luxuriösen Lodge begeistert sein.
Ihr exklusives Angebot
Mit diesem Programm von 4 Tagen und 3 Nächten genießen Sie das Beste, was die Highlands zu bieten haben. Kontaktieren Sie uns für spezielle Anfragen.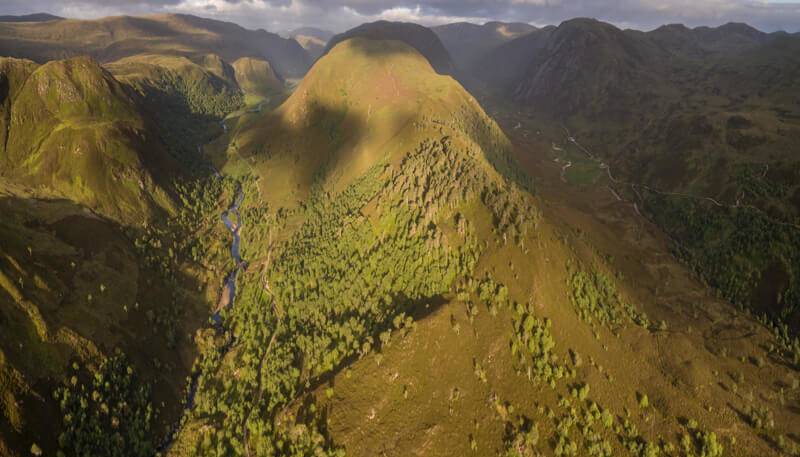 Wandern im privaten Reservat.
Transfer nach Alladale vom Flughafen Inverness mit dem Hubschrauber oder Privatwagen
Begrüßen Sie Ihren privaten Butler zu dem Klang einer schottische Dudelsackspieler-Band, während Sie ein Glas Champagner genießen.
Wandern Sie entlang Glen Alladale im privaten Reservat (exklusiv für Sie gebucht), das von erfahrenen Guides geleitet wird.
Genießen Sie ein Gourmet-Abendessen, das von Ihrem Privatkoch zubereitet wird.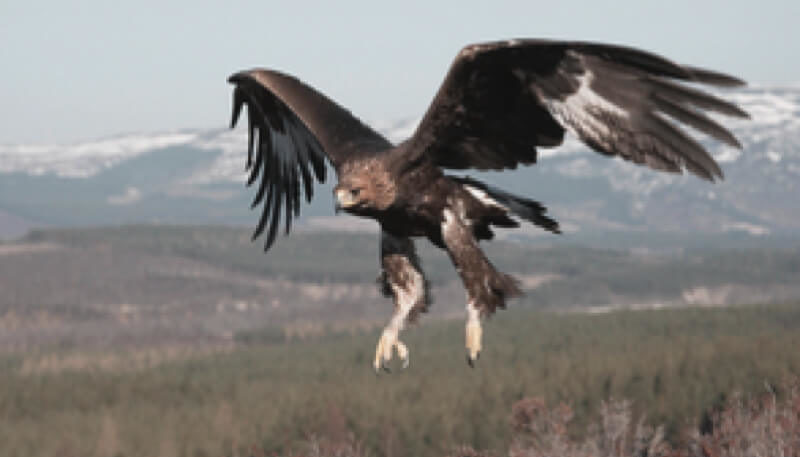 Entdecken Sie Alladale Reserve in Allradfahrzeugen
Unter der Führung eines Guides erkunden Sie das Alladale Wilderness Reserve in Allradfahrzeugen.
Enjoy a specially prepared "Taste of Scotland" lunch at Deanich Lodge, a former hunting lodge set in one of the most remote areas of Scotland.?
Einführung in die Kunst der Falknerei mit einem atemberaubenden Auftritt.
Zurück zur Alladale Lodge für Ihr Abendessen in Begleitung eines privaten Pianisten.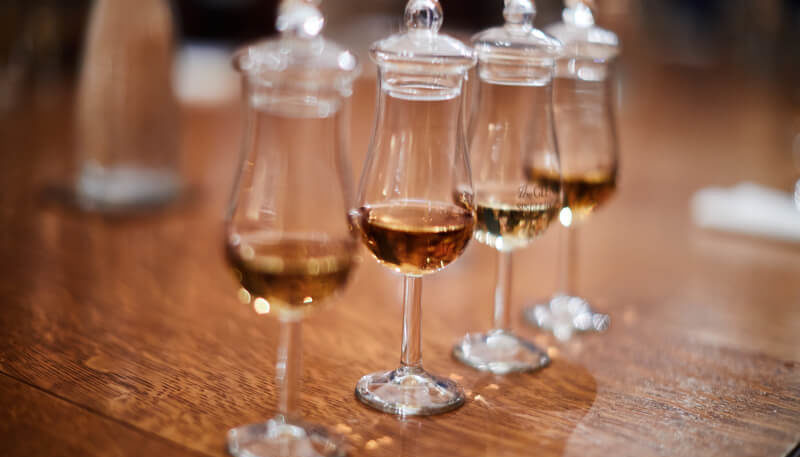 Rundflug über die Insel Skye und Whiskyverkostung
Steigen Sie in Ihren Privat-Hubschrauber ein, um einen atemberaubenden Rundflug über die Isle of Skye und einige ihrer Höhepunkte wie das Eilean Donan Castle, die Cuillin Hills oder den Neist Point Lighthouse zu erleben.
Land at "Three Chimneys", voted the UK?s best restaurant 2018, for lunch.
Rückflug zu Ihrer Lodge für eine exklusive Whisky-Verkostung unter der Leitung von Charles Reid, einem der renommiertesten Experten auf diesem Gebiet.
Genießen Sie nach einem von Ihrem Privatkoch zubereiteten Abendessen ein Konzert mit traditioneller, schottischer Musik.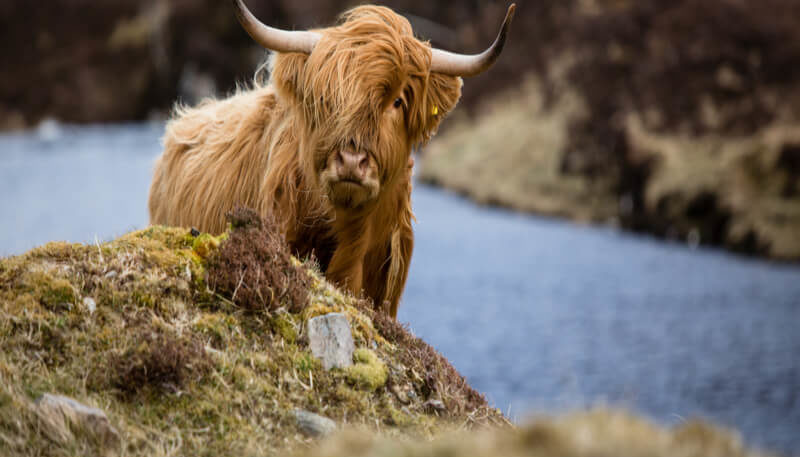 Activities ? of your choice
Enjoy delightful moments at your lodge?s spa, or choose another activity like bow-and-arrow shooting, trout fishing in the river, clay-pigeon shooting, tour of the organic gardens of the lodge, etc.
Abfahrt begleitet von schottischen Sackpfeifenspielern.
Transfer back to Inverness Airport by helicopter or private car ? or directly to London.
*Hinweis: Programm und Aktivitäten unterliegen den Wetterbedingungen und können je nach den örtlichen Anforderungen variieren.
Ihre Unterkunft: Alladale Wilderness Reserve
You will stay in a superb Victorian Era manor, booked exclusively for you. The dedicated staff and your butler will offer you a high level of service. Your talented private chef introduces you to the local culinary wonders. The whole of the award-winning Alladale Wilderness Reserve, inclusive of its Lodge and Cottages scattered over the grounds, is booked ?exclusively for your enjoyment. Alladale is part of National Geographic?s Best of the World: six places to rediscover nature for 2021 and beyond.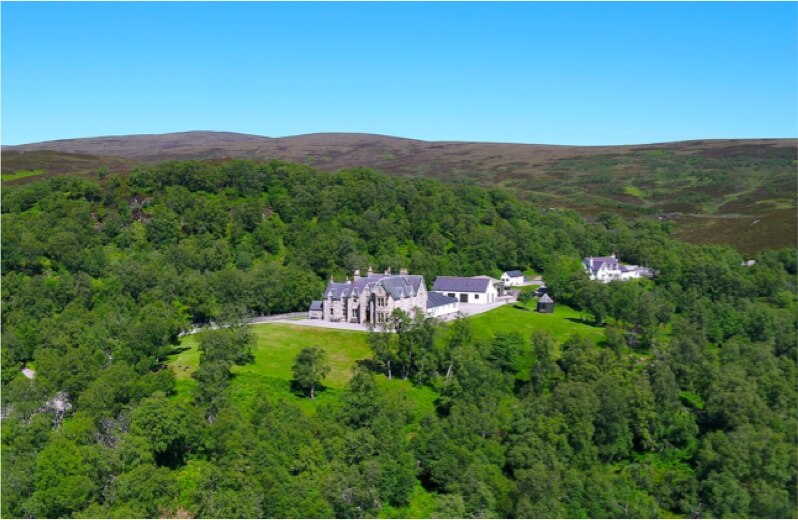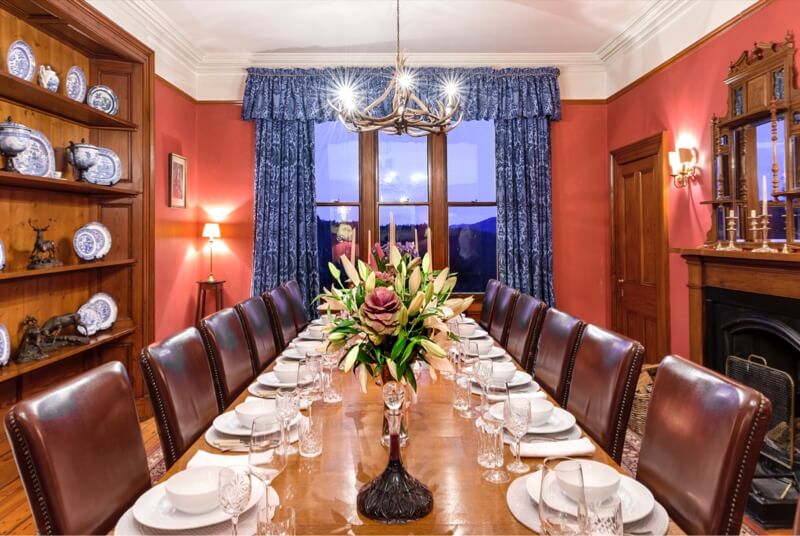 Bitte senden Sie uns eine Anfrage oder fragen Sie unsere engagiertes Team!