Rom und der Vatikan
Folgen Sie den Spuren der Päpste, die die Geschichte geprägt haben
This 2000-year-old institution embodies the principle of secrecy: Vatican terminology is a source of mystery and questions, encompassing ?secret? archives, the title of ?secret? chamberlain, and the ?secret? consistory.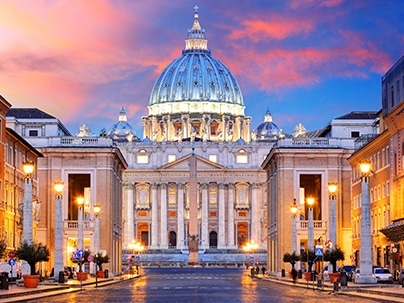 Sie werden am Flughafen von unserer Reiseleiterin und Rednerin Francine van Hertsen, einer führenden Expertin für die Geschichte Roms, begrüßt und zu Ihren ersten Tourentagen in die Stadt der Päpste versetzt.
?Da Piperno? lunch in the Ghetto ? a must for any initiation into Roman gastronomy.
Wenn wir den Janiculum-Hügel hinaufsteigen, werden wir entdecken, was während der Renaissance als architektonische Perfektion galt.
From the charming San Pietro Church in Montorio, the view over Rome is uninterrupted, but it is even more magical in front of the ?Fontanone? a few metres higher.
Nach dieser Wanderung können Sie auf Ihrem Hotelzimmer entspannen.
Exclusive evening at the Palazzo Farnèse.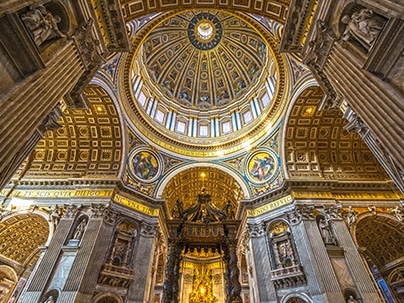 Der Colonna-Palast, Wohnsitz von Martin V., bevor er zum Papst ernannt wurde, entspricht den von ihm vorgenommenen Änderungen. Der erste Papst der Renaissance versuchte, die Überzeugungen von Avignon und Rom in Einklang zu bringen, und schaffte es schließlich, das westliche Schisma zu beenden.
Mittagessen im Palazzo Colonna.
Nach dem Passieren der Schweizer Garde, der von Julius II. geschaffenen Armee, die sich durch sehr spezielle Rekrutierungsanforderungen und strenge Regeln auszeichnet, werden wir in die Fundamente römischer Ruinen hinabsteigen.
Die exklusive, private Besichtigung der Sixtinischen Kapelle und der Raphael-Räume erinnert an die Geschichte von Sixtus IV., der Konstantins Basilika rekonstruieren wollte.
We will then make a secret escape via the Passetto ? a hidden corridor directly connecting the Vatican to the Castel Sant?Angelo, where Clement VII took refuge during the Sack of Rome.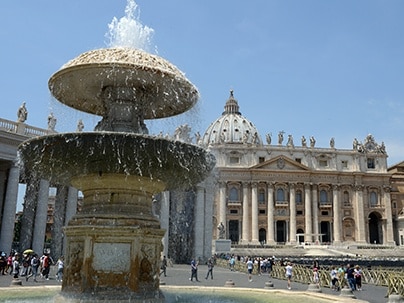 Abfahrt vom Hotel mit Gepäck für den letzten Teil Ihrer Rom-Touren.
Die Pracht des Barock zeigt die Magie und den Luxus Roms nach dem Konzil von Trient.
Nach dem Besuch dieser Residenz wird die private Sammlung von Familiengemälden in der Galerie Doria Pamphilj den Geschmack und die Schirmherrschaft des Papstes offenbaren.
Die Villa Medici und ihre Gärten werden die gleichnamige Dynastie veranschaulichen, die zwei Päpste in ihrer Familienlinie hatte.
Transport zum Flughafen am Nachmittag für Ihre Rückreise.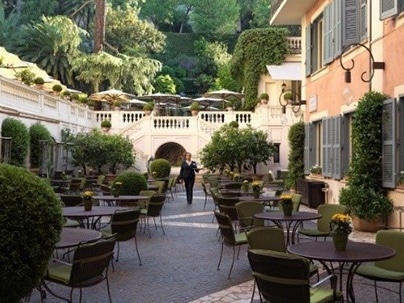 Hotel de Rusiie (5-Sterne)
Located on the corner of Piazza del Popolo, a stone's throw from the Piazza d?Ispagna in the vibrant heart of Rome, Hotel de Russie elegantly combines the contemporary and the traditional.
Füllen Sie das untenstehende Formular aus. Unser engagiertes Team wird sich in Kürze bei Ihnen melden.