Gesundheit und Wohlbefinden
COVID-19 Update
Sicherheit ist unser Motto
Wenn sich die Welt wieder öffnet, freuen wir uns darauf, Sie wieder an Bord begrüßen zu dürfen.
Mit unseren neuen Schutzmaßnahmen am Boden und in der Luft - steht ihre Sicherheit weiterhin im Mittelpunkt unseres Handelns.
Wir halten uns an die strengsten Desinfektions- und Reinigungsvorschriften für alle unsere Flugzeuge und Einrichtungen, um den Schutz von Passagieren und Besatzung zu jeder Zeit zu gewährleisten.
Um die Ausbreitung des Virus zu reduzieren, werden vor und nach jedem Flug Anti-Pathogen-Mittel eingesetzt, um einen vollständigen Desinfektionszyklus durchzuführen. In allen unseren Lounge-Einrichtungen wird zudem regelmäßig eine Touchpoint-Desinfektion vorgenommen.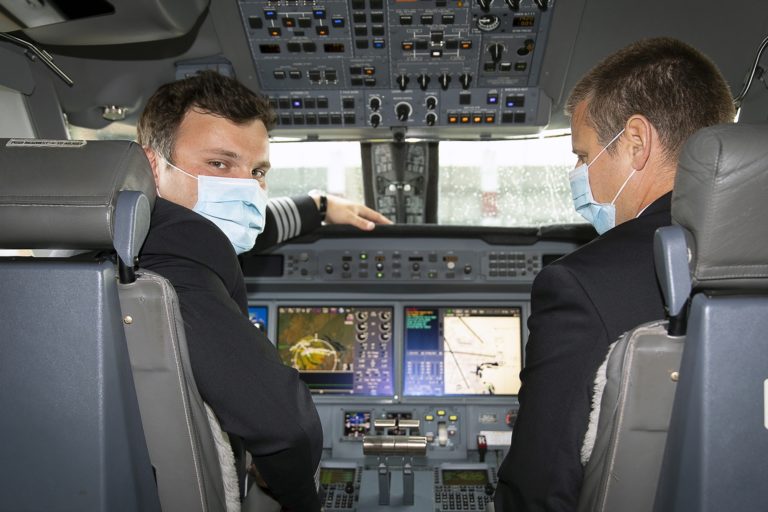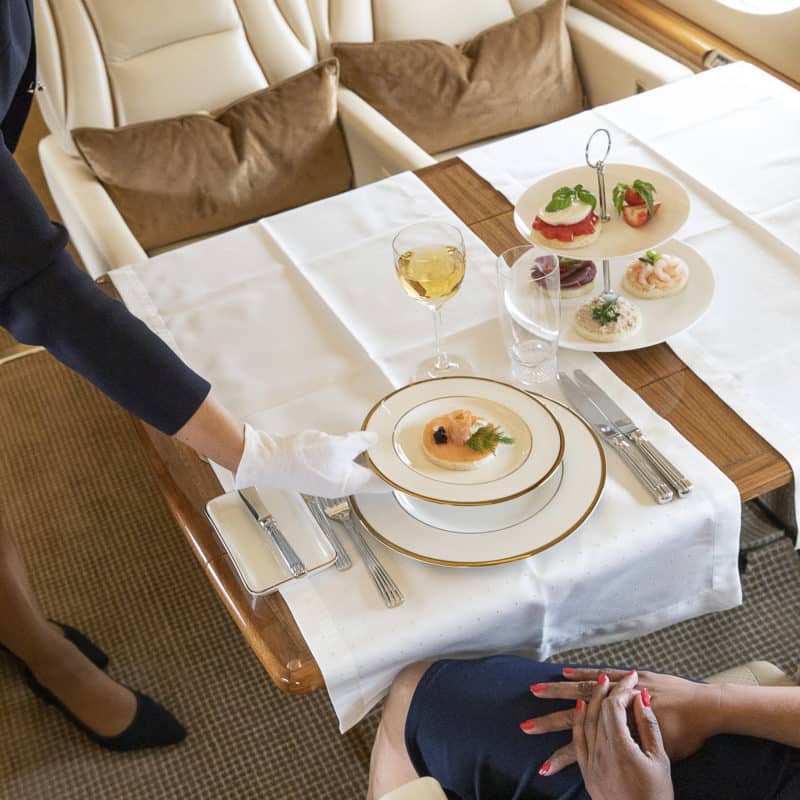 Desinfektionsmittel, Handschuhe und Masken stehen allen Mitarbeitern, Passagieren und der Crew zur Verfügung, sowohl in unseren Anlagen als auch in allen unseren Jets.
Die Begrenzung des Kontakts mit Menschen ist von größter Bedeutung. Aus diesem Grund wurde die Begrüßung per Handschlag pausiert. Die Besatzung wird Schutzmasken und Handschuhe tragen, soweit dies erforderlich und erlaubt ist.
Our lounges are equipped with safe distance markers ? but with the beauty of private air travel - close contact with other passengers is infrequent.
Unterstützung der Verwaltung
Wenn COVID-19-Tests oder die Reiseerlaubnis von Passagieren von den örtlichen Behörden verlangt werden, stehen unsere Teams bei der Verwaltung der Reisegenehmigung zur Seite, um eine reibungslose Reise zu gewährleisten.
Temperaturkontrollen der Mitarbeiter mit Kundenkontakt werden täglich zu Beginn und am Ende der Schicht durchgeführt. Unsere Mitarbeiter kehren erst dann zur Arbeit zurück, wenn sie sich fit fühlen und von einer qualifizierten Fachkraft freigegeben wurden.
Als globaler Branchenführer steht Ihnen unser umfangreiches Team von engagierten Luftfahrtexperten bei allen Fragen und Bedenken zu Ihrer bevorstehenden Reise zur Seite. Es ist unsere Aufgabe, die sich ändernden Reisebeschränkungen rund um den Globus zu navigieren, damit Sie die neue Normalität in aller Ruhe erleben können.
Verfügbarkeit von Hangarparkplätzen
Hangar Parking Availability in Brussels, Berlin, Cape Town, Dubai, Istanbul, Johannesburg, Lagos, Melbourne, Monterrey, St. Gallen-Altenrhein and Sydney.
Zielort & Passagierbeschränkungen
Eine vollständige und aktuelle Liste der Länder mit Reisebeschränkungen finden Sie hier:
Außergewöhnliche Maßnahmen von außergewöhnlichen Menschen