Get acquainted with the gastronomy and wine of the Alentejo region. In this province, influenced by Coastal Mediterranean climate,
Porto's historic centre was considered by UNESCO World Heritage Site in 1996 and has one of the most beautiful downtowns in the world.
Lisbon has it all, welcoming people, cosmopolitan atmosphere, delicious gastronomy, tasteful wine, and 300 sunny days a year.
Fall in love with the heart of Andalucía. This beautiful Spanish city is the capital of the southern region and overflowing with culture, charm and history.
The largest of the Balearic Islands, Mallorca has a diverse climate, coastal charm and plenty of cultural splendour. Experience idyllic beaches, scenic villages, and rich heritage, complemented by top-notch infrastructure and a vibrant art scene.
Be dazzled by the most dramatic location in Spain. Just below the magnificent snowcapped peaks of the Sierra Nevada, Granada is the perfect setting for one of the most stunning monuments in Europe; The Alhambra Palace, the Moorish palace-fortress of the Nasrid Sultans, rulers of the last Spanish Muslim Kingdom.
Malaga, the gateway to the Costa de Sol, is the city where Pablo Picasso spent his early childhood. The atmosphere and the daily life of his time spent here became the inspiration for some of the recurring themes in his paintings, such as flamenco, doves, and bulls.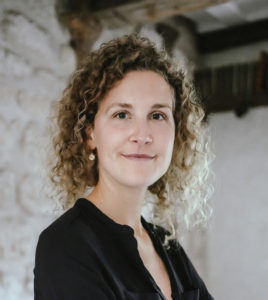 Chloé Lefevre
Chloé, la Chef d'Orchestre, devores travel books to get inspired. Her dreamy, curious, and reactive signature is present in all projects designed. Admirer of the astonishing vastness of deserts landscapes and visual arts, specifically charcoal drawings on white paper.
She is a globetrotter, exploring from Rwanda to Egypt, from the Basque Country and all the way to Canada (where she lived), she has been always eager to share and discover addresses, anecdotes, and hidden gems.
Nicolas Bouvier, one of her favorite authors, wrote: "One thinks that one is going to make a journey, yet soon it is the journey that makes or unmakes you".
David Martin Segura
David, is a curious nomad; he was born in Mexico and has lived in Mauritania and the United Arab Emirates. This international path has given him cultural awareness and intercultural competences, a necessity in today's global and interconnected world.
He produces experiences that inspire the ability to enjoy life, cherish comforts and pleasures over and above while discovering unique destinations. His must visit destinations are Portugal, Iceland, and India.
David is a devotee of travel, architecture, photography, and dogs.