Journey Through Portugal's Captivating Capital
Immerse yourself in the unique, bohemian, historic vibes that Lisbon has to offer. From the Romans to the Moorish warriors, the Reconquista war and immense wealth coming from the new world bringing grandiose palaces and heritage districts.
Lisbon has it all, welcoming people, cosmopolitan atmosphere, delicious gastronomy, tasteful wine, and 300 sunny days a year.
Your Accommodation
Santa Clara 1728 is an upmarket six-bedroom hotel designed by acclaimed architect Manuel Aires Mateus. It is housed inside an enchanting 18th-century building standing atop one of Lisbon's seven hills with views over the Pantheon and River Tagus.
Located on one of Lisbon's most romantic squares, Santa Clara 1728 is the fourth in a string of slick design-led properties from hotelier João Rodrigues. The hotel has been designed in partnership with local architect Manuel Aires Mateus, whose clean, modern interiors are refreshing trimmings to the building's ancient walls.
With only six bedrooms, this hotel doesn't operate in the conventional sense and facilities such as gyms and business corners don't exist, but staff will strive to meet the demands of each and every guest.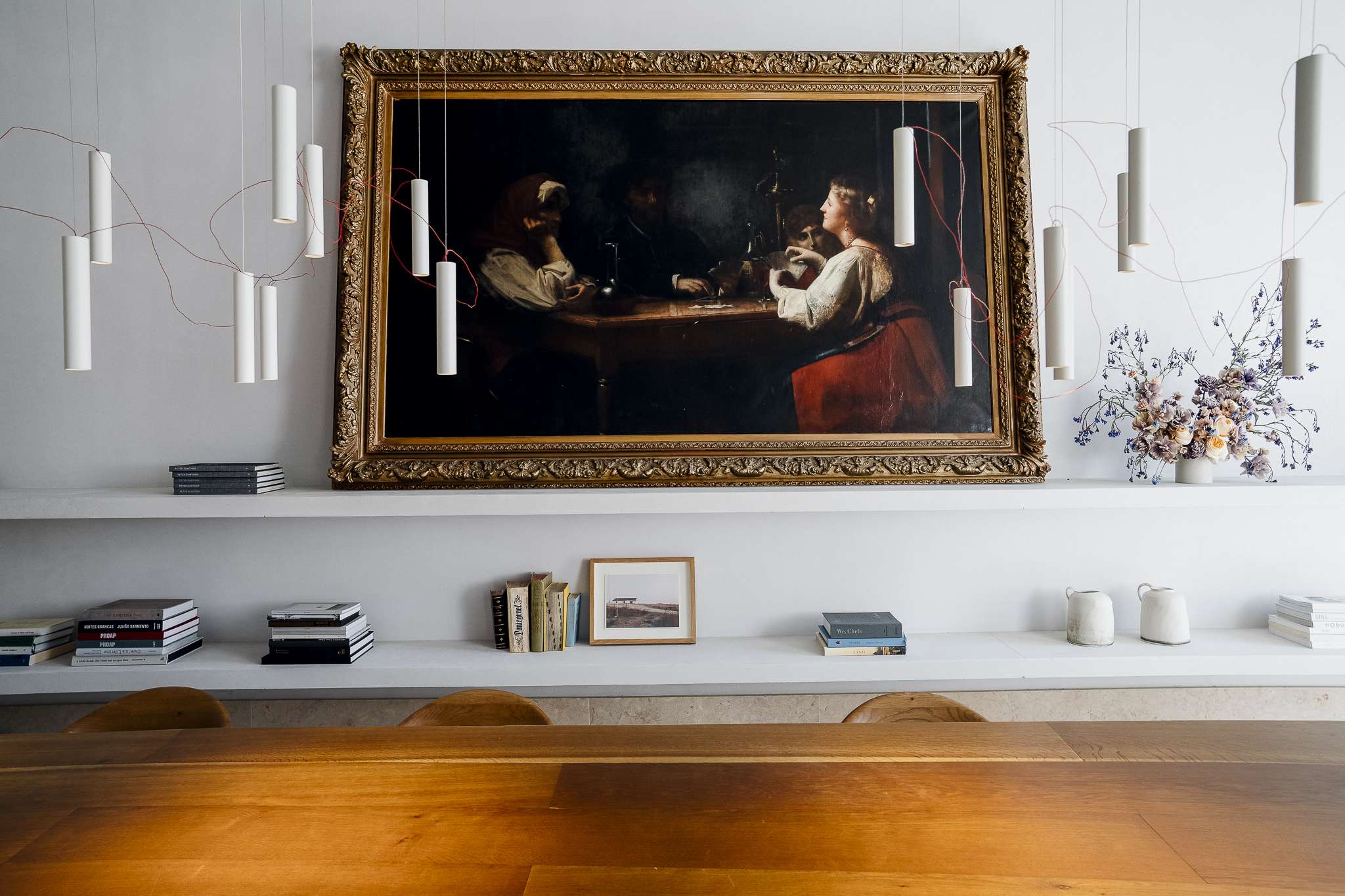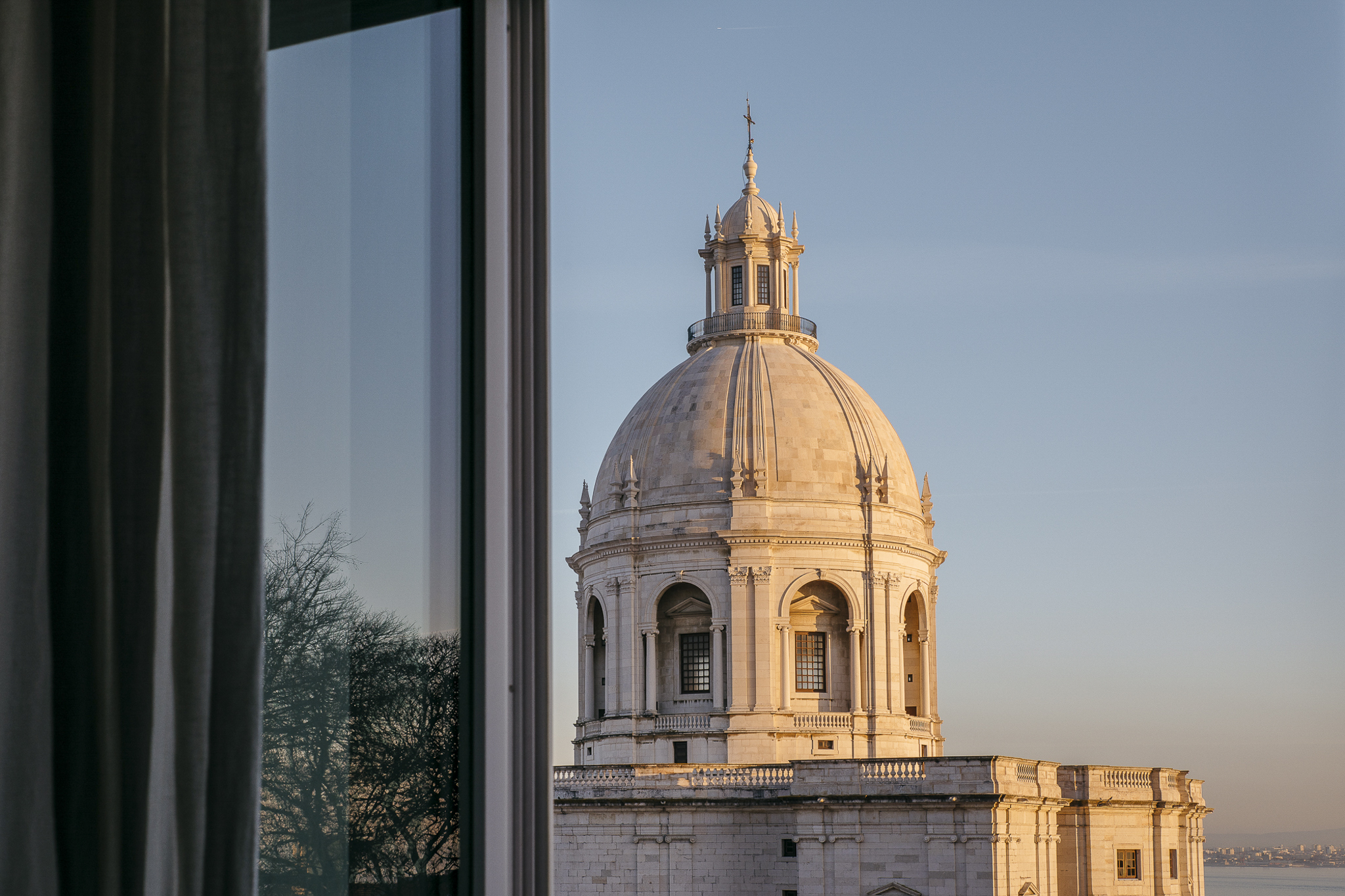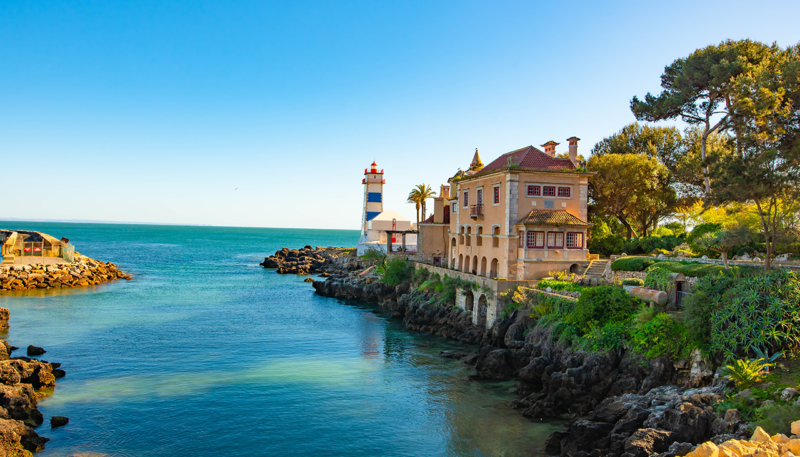 Sintra & Cascais | Palaces & Art
Discover Casa das Histórias da Paula Rego and Sintra, the most romantic and astonishing town in Portugal. Take a private guided tour of the sumptuous and wonderfully atmospheric National Palace of Pena and its Gardens, which appears as a wild fantasy of domes, towers, ramparts, and walkways.
We recommend a unique dinner at Santa Clara 1728 hosted by the hotel owners.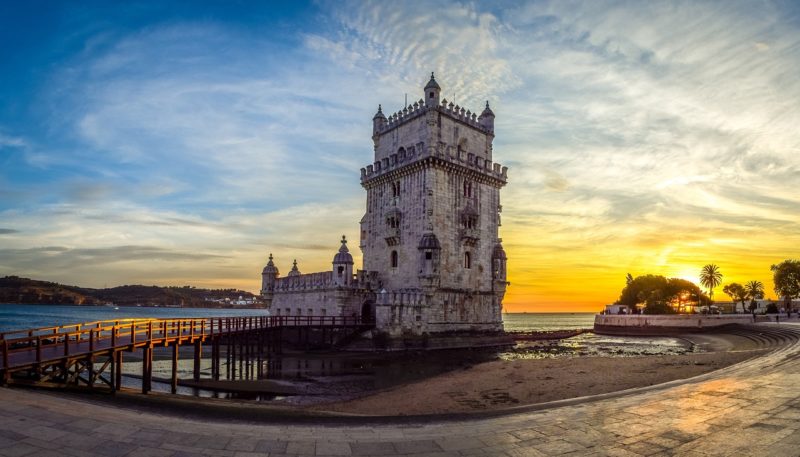 Lisbon | Authenticity & Culture
Discover the neighborhood of Alfama, where you will find São Jorge Castle from which you can enjoy the most beautiful view of Lisbon. Enjoy a private guided visit to the Tiles Museum, one of the most important national museums due to the singularity of its collection of Azulejo (tile). Venture into a memorable tiles workshop and try your hand at painting your own Portuguese-made tile.
Discover the renovated Baixa neighborhood, and the stylish district of Chiado home to Café a Brasileira and sip on bica.
In the afternoon, discover Palácios dos Marqueses de Fronteira. Considered one of the best examples of 17th-century palace architecture in Portugal, it was built by the 1st Marquis of Fronteira, João de Mascarenhas, in the third quarter of the 17th century.
Your day would not be complete without a visit to Calouste Gulbenkian Museum. Opened in 1969, the museum houses Calouste Gulbenkian's remarkable private collection. The building was built according to the most modern concepts of museum architecture, in close harmony with the surrounding park.
In the evening, step back in time with a visit to a Fado House.
Setúbal | Wine & Exclusivity
Visit a Quinta that has always shown a search for the perfection of their wines. This private wine tour was designed for the Portuguese wine enthusiasts and those who wish to learn more about the wines of the Península de Setúbal region, recognized worldwide. In an environment that breathes the history of the Portuguese ancestors, discover a region where the most predominant wine is the sweet Muscat.