Seville: Bask in Sun-Drenched Splendour
Fall in love with the heart of Andalucía. This beautiful Spanish city is the capital of the southern region and overflowing with culture, charm and history. Stunning architecture, home of flamenco and tapas bars, Sevilla is full of life and energy. A vibrant mix of old and new – narrow cobblestone streets lead to grand plazas lined with grandiose churches and palaces.
"Whoever has not seen Seville has not seen a marvel."
- Spanish proverb
Your Accommodation
Palacio Villapanes
An authentic slice of Spanish elegance, just moments from the historic heart of Seville, Hotel Palacio de Villapanés is a converted 18th century palace that does traditional elegance with a modern twist.
Relax whilst nestled amongst baroque architecture, marble columns and tiles, ornate archways and parquet floors. This is authentic Andalusian opulence is brought into the 21st century with an exclusive, modern feel adorned with contemporary furnishings, sumptuous fabrics and sleek bathrooms.
Located just a few steps from the Barrio de Santa Cruz, this hotel rubs shoulders with the city's major sights including 'La Giralda' bell tower and 'La Catedral'. There's a serene spa, elegant terrace, and palatial suites, as well as the acclaimed restaurant that promises "gastronomy to delight your five senses."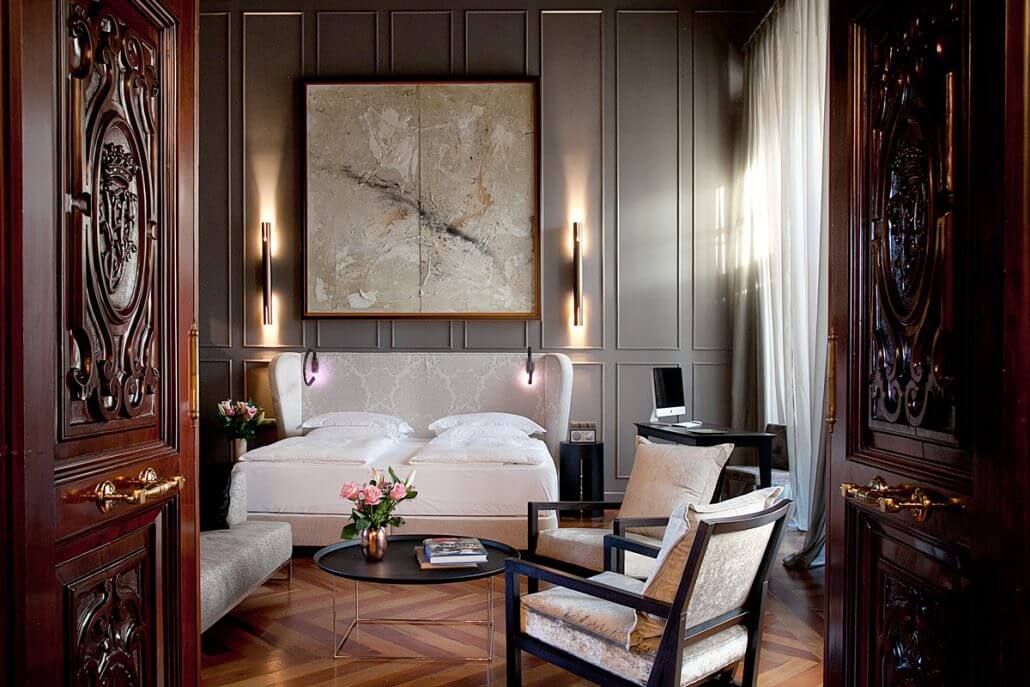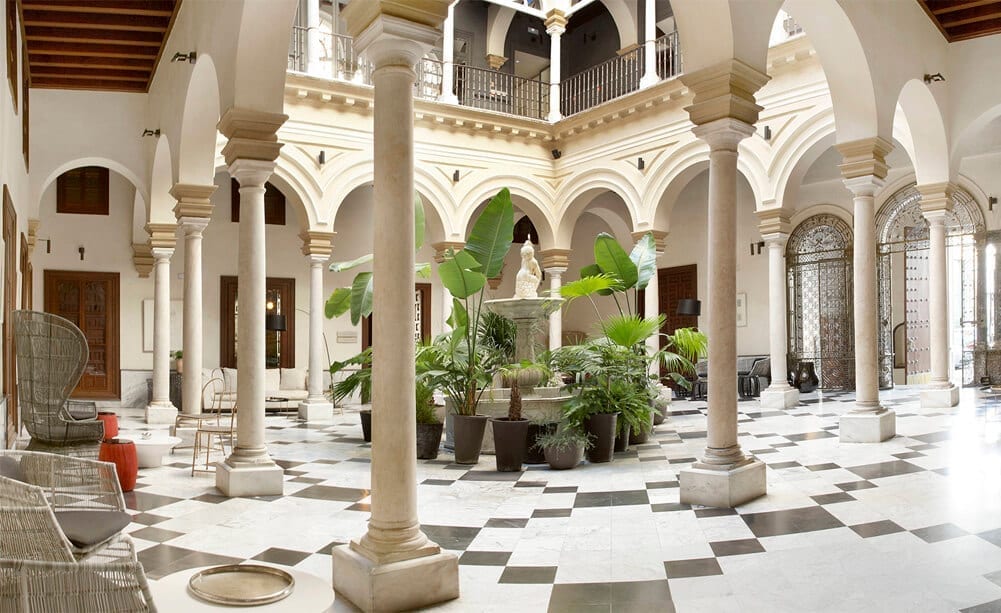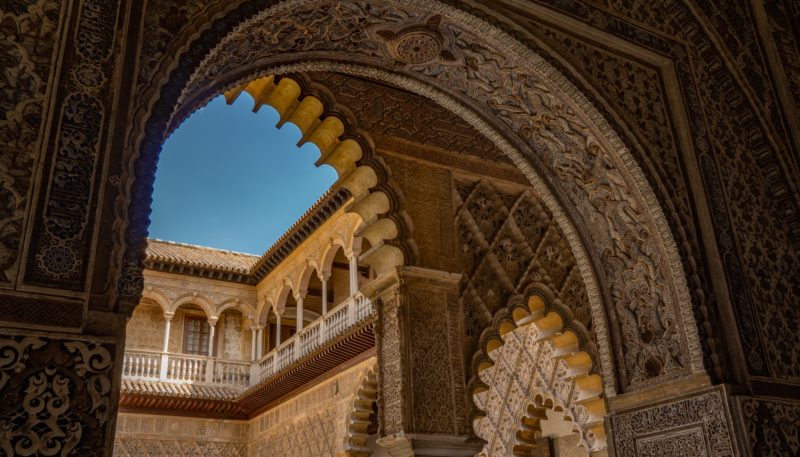 Savour Seville
Explore Cathedral of Santa Maria de la Sede, the largest gothic cathedral in the world, the Giralda tower and the General Archive of the Indies, with its vast quantity of records relating to the Spanish colonial period.
Let us organise a culinary feast at an authentic tapas bar in Seville, offering a wide array of local delicacies for a gastronomic delight.
Explore The Maestranza, one of the world's oldest bullrings, showcasing a traditional Andalusian style with its charming, whitewashed plaza.
Winddown with a drink at one of the trendy bars of downtown before your dinner at the Hotel Alfonso XIII, a must in this town.
Flavours of Flamenco
Spend the day in Seville's historic city centre with Moorish influences.
Explore the magnificent Real Alcazar, a historic royal palace boasting a fusion of Mudejar and Christian design. With a private guide, discover its rich heritage spanning 500 years, making it one of Europe's oldest and still-functioning palaces.
Experience the vibrant essence of Flamenco in Seville and witness captivating dance and music in a traditional tablao, then savour a delicious dinner on a terrace by the Guadalquivir River.
Let us arrange a flamenco workshop with a rising dance star in town.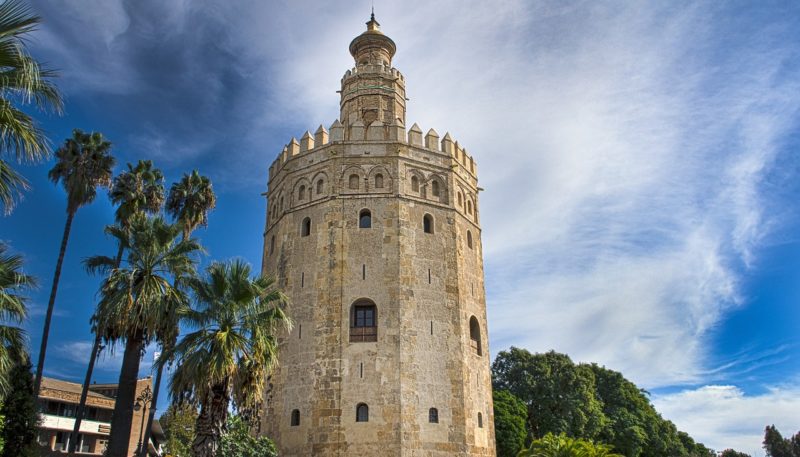 Off the Beaten Track
Visit the Monasterio de Santa Paula, a lesser-known Hieronymite convent administered by cloistered nuns that keep an artistic treasure-house of astonishing richness.
Take a tour of the palacio de Las Dueñas, built between the 15th and 16th centuries. One of the main attractions of the Palacio Las Dueñas is the important collection of artworks that it contains, mainly Spanish paintings from the 19th and 20th centuries.
Enjoy a private boat trip on the Guadalquivir while discovering the history and art of monumental Seville.
Indulge in an evening of culinary delights at one of the city's top restaurants. If desired, allow us to provide a personalised recommendation.