Galápagos
Croisière faune et flore sur les traces de Darwin
For four days, you sail in Darwin?s footsteps to discover the remote archipelago inhabited by iguanas, giant tortoises and a wide array of endemic birds. You also discover the astonishing flora clinging to life in lunar landscapes or blooming in luxuriant forests, and the amazing underwater world. Your experienced naturalist guide on board introduces you to all the secrets of the unique Galápagos Islands natural world.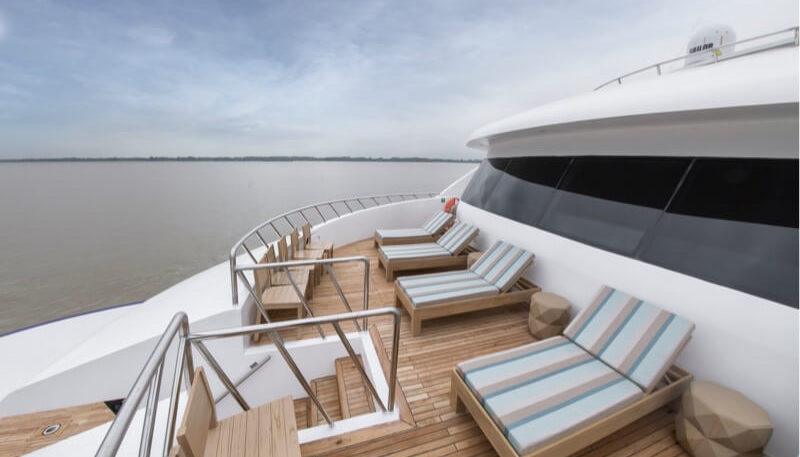 Paysages de Bartolome et snorkeling
Transfer from Baltra airport and welcome by the crew on board your private catamaran. Sail to Bartolome Island, (scenery for Jules Verne?s fiction book ??The Mysterious Island??).
Randonnée jusqu'au point le plus élevé de l'île (115m) pour profiter d'une vue panoramique sur Sullivan Bay et Pinnacle Rock.
Plus tard dans l'après-midi, faites de la plongée sous-marine ou de l'apnée pour explorer le merveilleux monde sous-marin.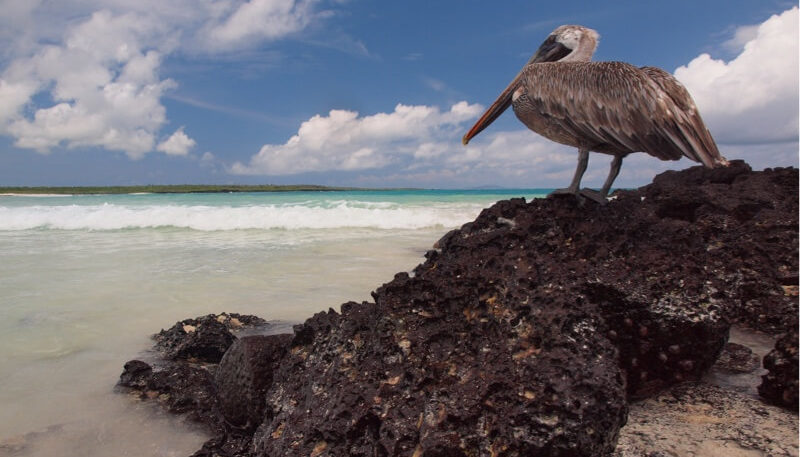 Observation des oiseaux sur Floreana
Faites une randonnée jusqu'à Cormorant Point pour atteindre une belle lagune peuplée de flamants roses.
Further explore of the Devil?s Crown, a perfect spot for bird watching.
In the afternoon, pick or drop a letter at the world's most unusual Post Office to send a postcard, or walk to the ??Baroness Belvedere?? with your naturalist guide.
Profitez d'un apéritif au coucher du soleil à bord de votre bateau privatisé pour votre groupe.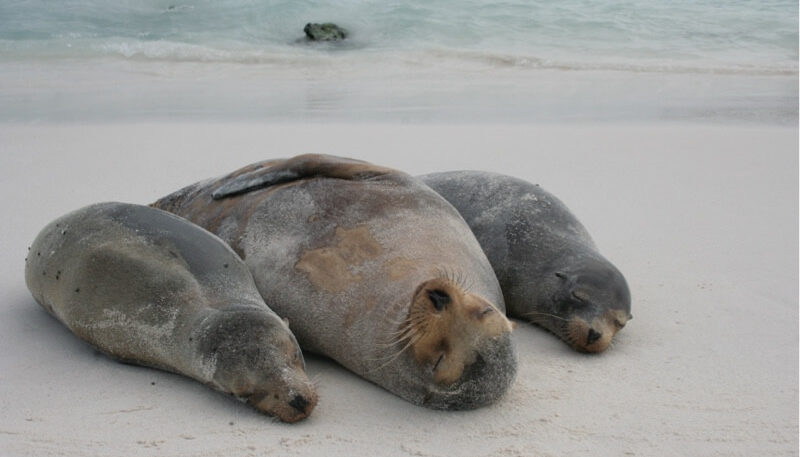 Découverte de Santiago et Seymour
Ce matin, découvrez l'île volcanique de Santiago ainsi que l'îlot connu sous le nom de "chapeau chinois" (uniquement accessible en bateau).
Naviguez vers North Seymour où, sous la conduite de votre guide naturaliste privé, vous explorerez l'une des plus grandes colonies des îles Galápagos, qui abrite la Frégate magnifique et le Fou à pattes bleues.
Profitez d'un délicieux dîner composé de plateaux de poissons frais.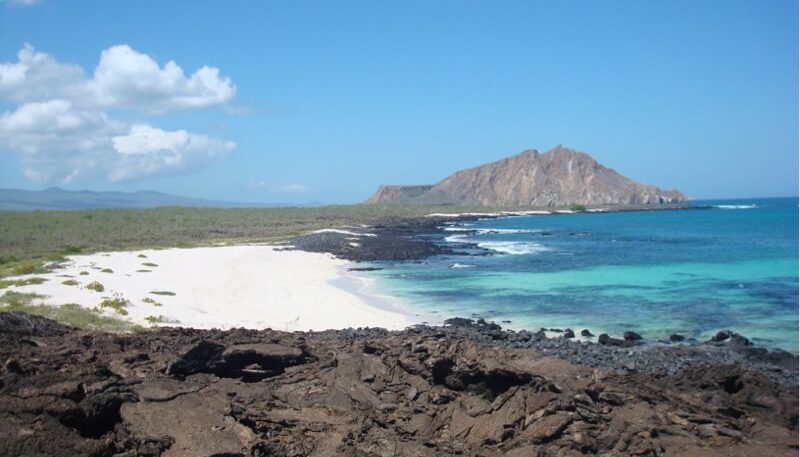 Exploration de Black Turtle Cove
Explorez Black Turtle Cove sur l'île de Santa Cruz, un endroit unique et difficile d'accès au milieu de la mangrove.
Later guided by your private naturalist guide, take an excursion on board your zodiac to observe the local marine life such as eagle spotted ray, reef sharks and green turtles?
Retour à Baltra pour prendre votre vol.
*Note : Ce programme est une suggestion, celui-ci peut varier en fonction des exigences locales et les activités sont soumises aux conditions météorologiques.
Votre bateau : Endemic
Votre catamaran entièrement privatisé est équipé de huit suites panoramiques, chacune avec un balcon individuel. Les différents ponts offrent un espace bain de soleil avec jacuzzi, des salons en plein air, un coin barbecue, ainsi que différents espaces de repos et de restauration. Des équipements de snorkeling, des kayaks et autre matériel de sports nautiques sont à la disposition des clients.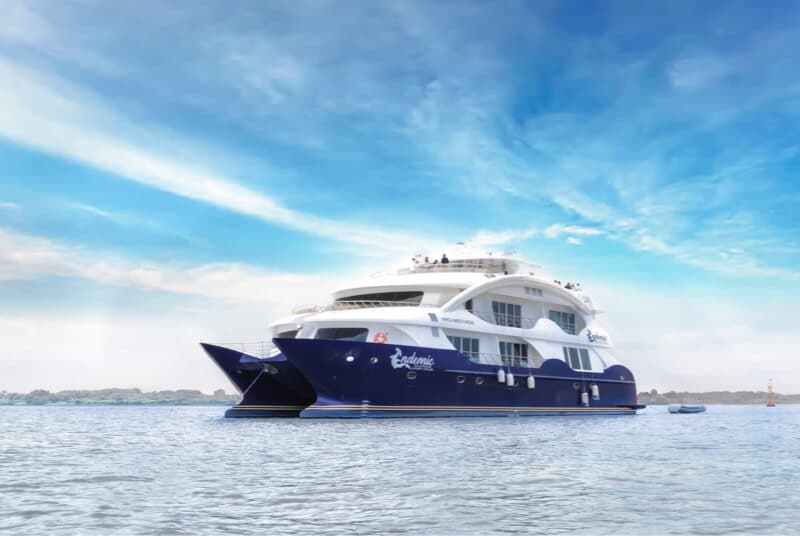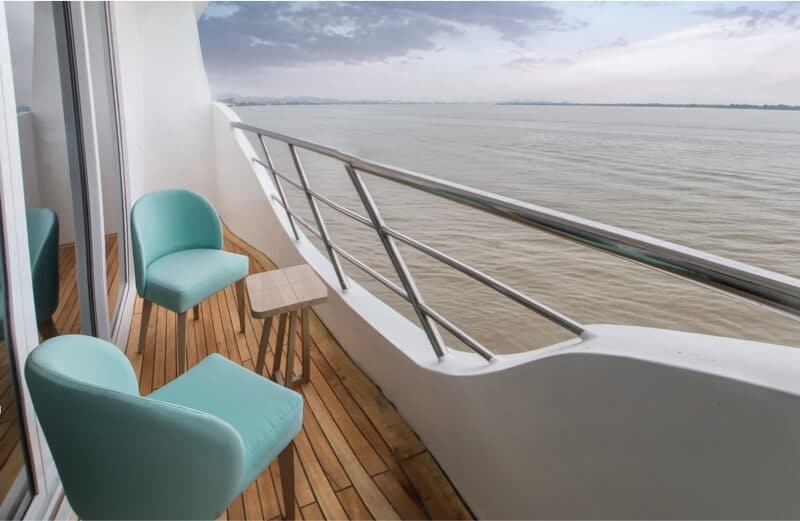 Merci de nous envoyer vos coordonnées ou de contacter votre représentant Luxaviation