Nouvelle-Zélande
Voyage exclusif dans la nature sauvage
Étanchez votre appétit d'aventure, laissez la ville derrière vous et glissez dans les profondeurs de la nature néo-zélandaise. Offrez-vous un séjour totalement exclusif dans l'un des endroits les plus époustouflants du pays, accessible uniquement par hélicoptère. Des vols panoramiques vous emmèneront dans les régions les plus reculées de l'île du Sud pour vivre une expérience inoubliable, des glaciers intacts aux fjords enveloppés de brume en passant par les meilleurs vignobles du pays.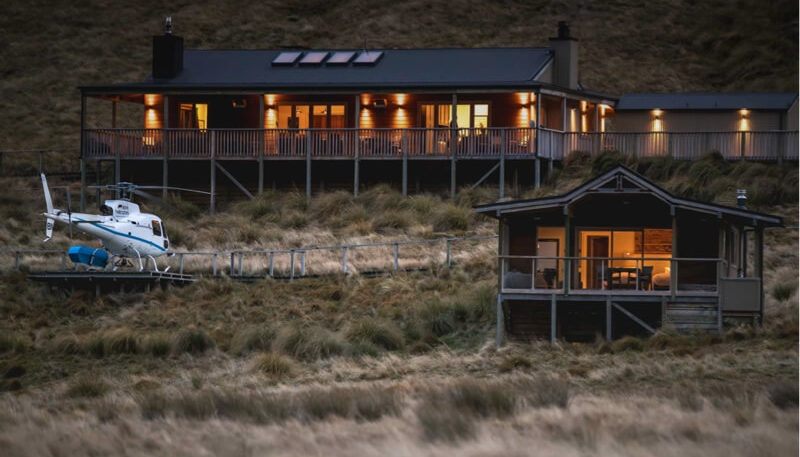 Randonnée dans la réserve
Transfert en hélicoptère vers votre lodge, réservé en exclusivité pour vous.
Boisson de bienvenue et introduction avec votre guide privé.
Dans l'après-midi, votre guide expert vous emmènera faire une randonnée, allant d'une promenade douce vers les chutes d'eau voisines à des ascensions de collines plus difficiles selon les clients.
Le soir, profitez d'une superbe nuit d'observation des étoiles, dans l'un des meilleurs endroits au monde.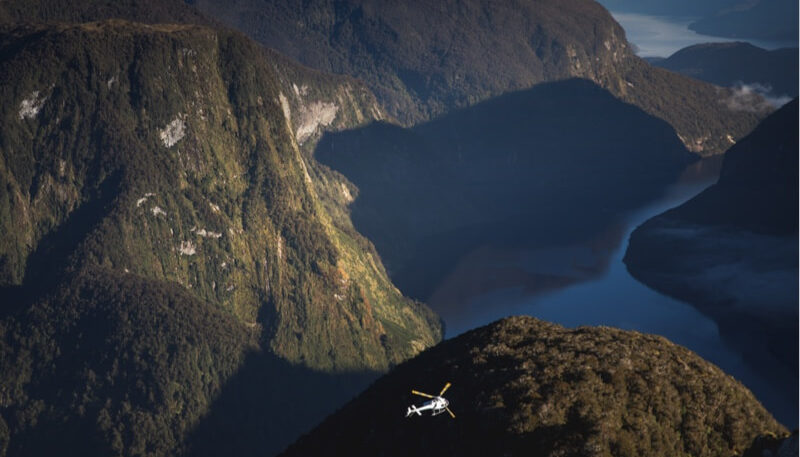 Exploration du Dusky Sound
Embarquez à bord de votre hélicoptère privatisé pour une journée entière consacrée à la découverte du Dusky Sound, l'un des fjords les plus reculés du parc national du Fiordland, sur les traces du capitaine Cook.
Profitez d'un déjeuner pique-nique gastronomique au cours de la journée, en vous laissant porter par des paysages à couper le souffle.
De retour au lodge, profitez de votre apéritif et d'un dîner raffiné dans le chalet principal, ou savourez un dîner intime aux chandelles sur la terrasse de votre chalet privé.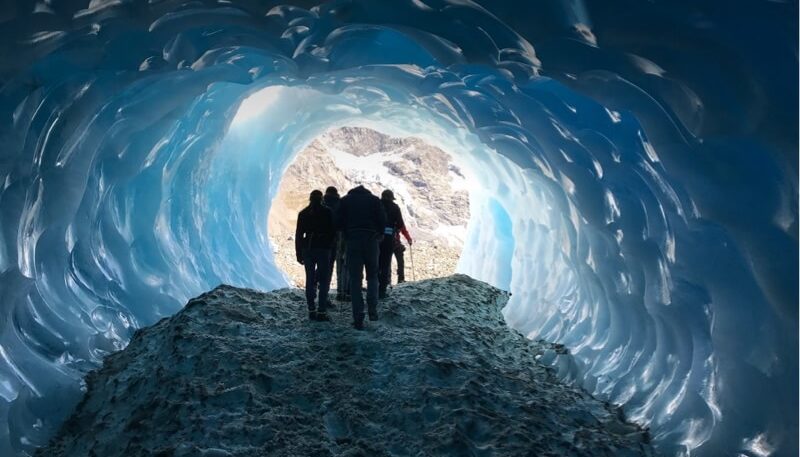 Randonnée sur la glace du glacier du Mont Cook
Vol en hélicoptère vers le Mont Cook.
Embarquez pour une randonnée sur glace à travers les superbes grottes de glace bleue du glacier du Mont Cook.
Avant de commencer la randonnée sur glace, votre guide professionnel vous fournit le matériel nécessaire et vous fait un briefing sur la sécurité. Profitez de votre déjeuner pique-nique gastronomique face à un site alpin époustouflant.
Dîner préparé par votre chef privé au lodge.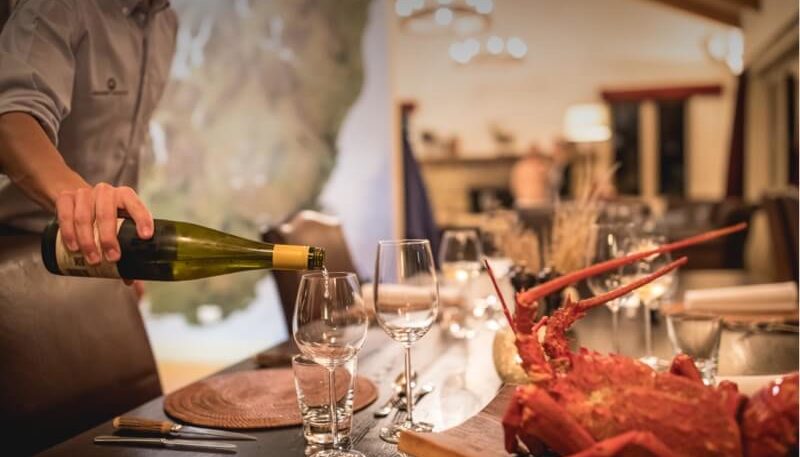 New Zealand´s vineyards
Vol en hélicoptère vers les vignobles de la région de Central Otago : exploration des vignobles et dégustation des meilleurs vins du pays.
Retour à Queenstown en voiture privée ou en hélicoptère.
*Note : Ce programme est une suggestion, celui-ci peut varier en fonction des exigences locales et les activités sont soumises aux conditions météorologiques.
Votre hébergement : Lodge alpin de la station Minaret
Accessible only by helicopter, the Alpine Lodge is lost in the middle of gorgeous natural scenery. It hosts a maximum of eight guests in four luxurious chalets, each with its own onsite private guide. Fully immerse in the local experience, with the finest food and New Zealand?s best wines. From the exceptional intimacy of your private chalet, you wonder at the breathtaking scenery.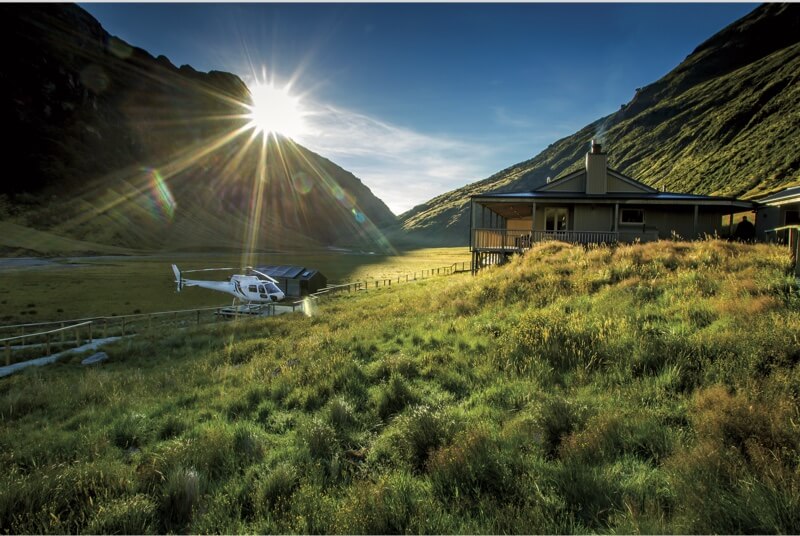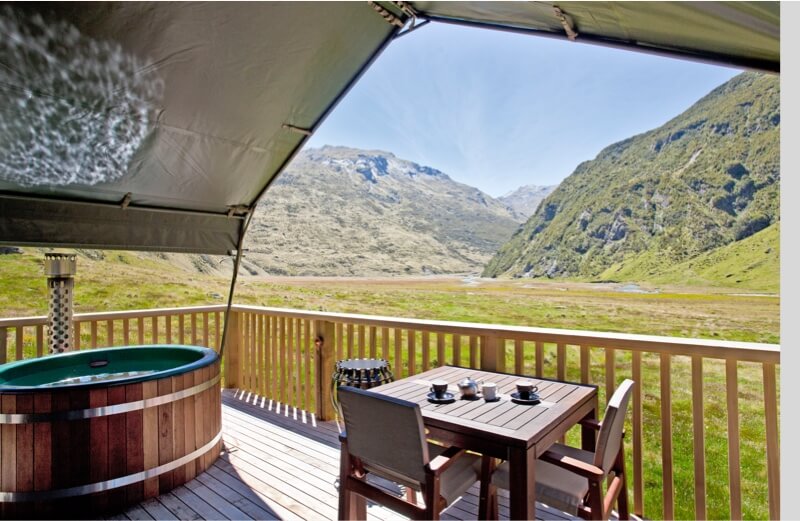 Merci de nous envoyer vos coordonnées ou de contacter votre représentant Luxaviation