Rwanda
Au royaume du mythique gorille de montagne
In the magnificent scenery of the Volcanoes National Park, one of the last sanctuaries for the mythical mountain gorillas in the world, hike through the mountain forests in search of the peaceful giants, in the footsteps of the legendary Dian Fossey. ?
Your accommodation, a genuinely luxurious and eco-sensitive safari lodge, is the ideal base camp for you to enjoy the most immersive wild primate experience.
Accueil au lodge et découverte des environs
Accueil sur la piste d'atterrissage et transfert au lodge, un des plus luxueux de la région du Parc National des Volcans.
Dans l'après-midi, vous partez pour une balade à la rencontre des communautés autour du lodge ou à la découvrte du Buhanga Eco Park, un lieu culturel construit sur un ancien site sacré.
En fin de journée, profitez d'un apéritif au coucher du soleil sur la terrasse du lodge face à une vue imprenable avant de savourer un dîner gastronomique.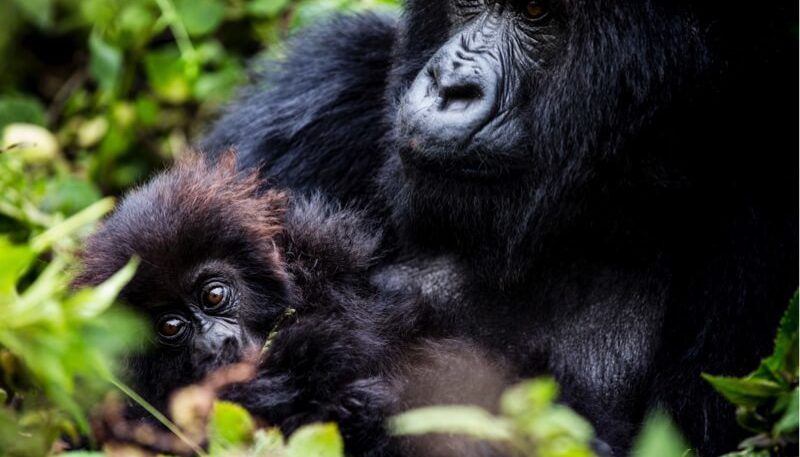 Première rencontre avec les gorilles
Au lever du soleil, votre guide naturaliste, spécialiste des primates, vous rejoindra et vous conduira à l'entrée du parc pour commencer la randonnée en groupe privé.
• Vous traverserez de magnifiques forêts de bambous et d'Hagenia à la recherche de la famille de gorilles que vous aurez sélectionnée au préalable, pour une rencontre d'une intensité indescriptible ! Chaque randonnée peut durer de 2 à 8 heures en fonction de la localisation du groupe de gorilles. Pour le bien-être des animaux, votre rencontre est limitée à une heure maximum (enfants autorisés >15 ans).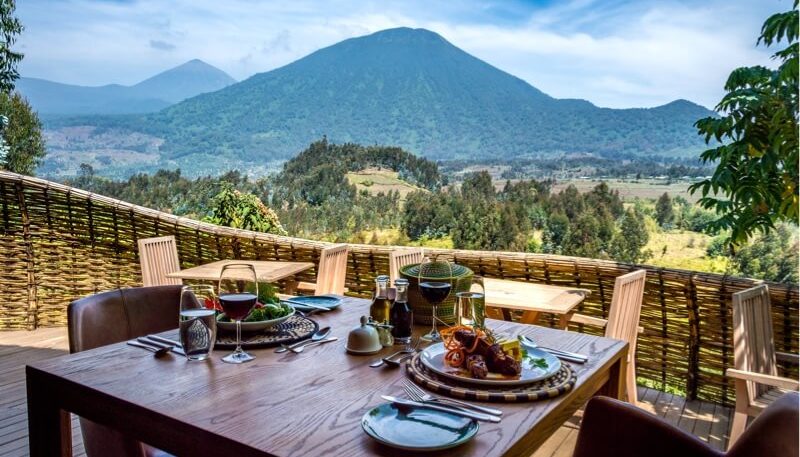 Deuxième rencontre avec les gorilles
This morning, you leave for a second gorilla trek. Today there are only around 1000 mountain gorillas left in the world, so it?s a privilege to see them. The encounter with mountain gorillas in their natural environment is an experience you will never forget.
De retour à votre lodge, profitez des différentes activités proposées ou faites-vous dorloter au spa.
Le soir, laissez votre chef vous surprendre avec un dîner gastronomique préparé avec des ingrédients frais et biologiques cultivés localement.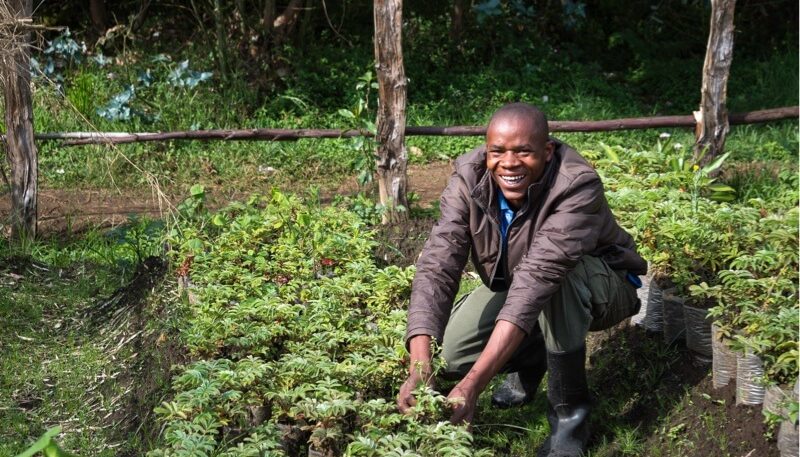 Sur les traces de Dian Fossey
Le matin, vous participez au programme de reforestation de l'habitat naturel des gorilles en plantant un arbre, dont vous conserverez les coordonnées GPS: une occasion d'en apprendre davantage sur les projets de durabilité dans la région et ajouter votre grain de sable pour la protection des gorilles.
Visite de l'exposition Dian Fossey avec un guide privé avant de retourner à l'aéroport
*Note : Ce programme est une suggestion, celui-ci peut varier en fonction des exigences locales et les activités sont soumises aux conditions météorologiques.
Votre hébergement : Bisate Lodge
Situé en bordure du Parc National des Volcans, votre lodge est un véritable coin de paradis mêlant habilement grand luxe et style local, conçu pour créer une atmosphère chaleureuse et accueillante. Le lodge propose six villas spacieuses sur le flanc de montagne, avec une somptueuse salle de bains, et chacune offrant une vue magnifique sur les volcans. Il s'agit d'une des options d'hébergement parmi les plus luxueuses de la région, qui associe le trekking des gorilles à une vision pionnière de la reforestation et du partenariat communautaire.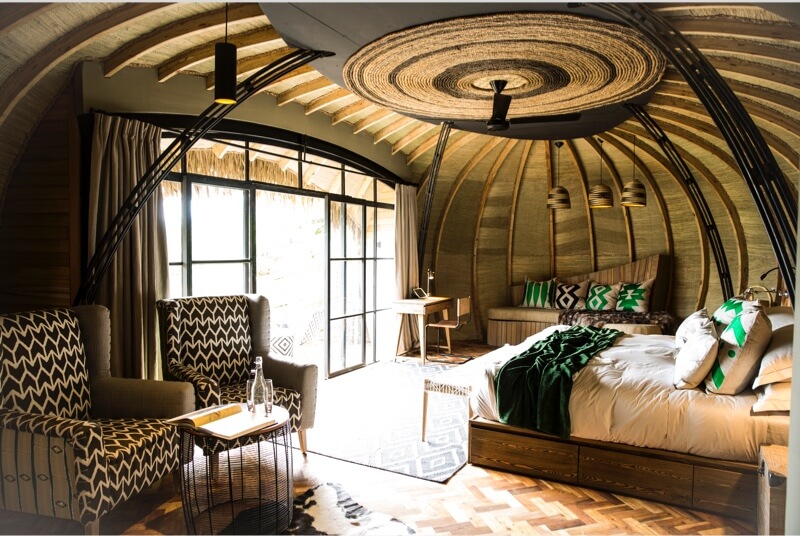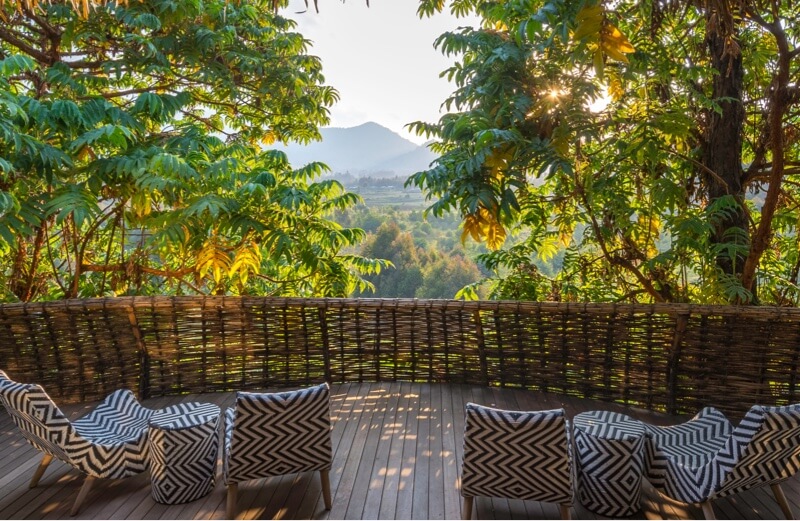 Merci de nous envoyer vos coordonnées ou de contacter votre représentant Luxaviation