Safari Four Seasons et collection d'îles
Embarquez pour un voyage de toute une vie avec le safari Four Seasons et la collection d'îles, Afrique et ExecuJet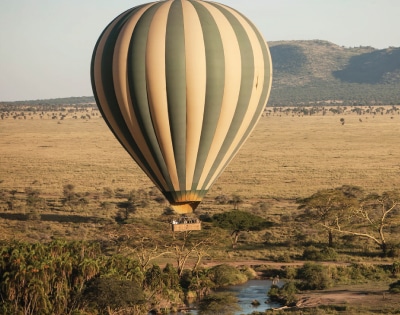 Le service client est partout : Nous sommes différents
Découvrez des aventures africaines sur mesure à travers cinq incroyables propriétés Four Seasons, avec des connexions de voyage privées sans faille offertes grâce à une nouvelle collaboration avec ExecuJet.
De la montgolfière dans la savane du Serengeti à l'exploration de l'oasis urbaine de Johannesburg et aux aventures sans fin en bord de mer à Maurice et aux Seychelles, Four Seasons Hotels and Resorts a dévoilé son Safari and Islands Collection, Africa.
En combinant le Safari Lodge à Serengeti, avec les villas de piscine à Maurice, aux Seychelles et aux Seychelles à Desroches Island, et la luxueuse retraite à flanc de colline à Johannesburg, le Four Seasons Safari and Islands Collection, Africa permet aux voyageurs de profiter du meilleur de la région à travers des voyages personnalisés avec la possibilité d'échanger jusqu'à 1300 USD de crédit tout au long d'un séjour.
Expériences inoubliables
Des célébrations familiales aux lunes de miel de rêve, l'étendue des expériences offertes dans la région invite à des séjours combinés dans plusieurs propriétés. D'un safari Serengeti rempli d'adrénaline suivi d'une station balnéaire relaxante ou d'une découverte de la culture, des restaurants et des arts à Johannesburg, à une évasion insulaire remplie d'activités de surf aux Seychelles et au golf en bord de mer à Four Seasons Resort Mauritius at Anahitales combinaisons entièrement personnalisables répondent à tous les âges.
Trinquez aux réunions de famille en sirotant un 'Sundowner' à l'emblématique Lighthouse Bar Four Seasons Resort Seychelles at Desroches Island after a day getting to know the island?s giant Aldabra tortoises, or enjoy barefoot lunches on the exclusive Four Seasons beach in Mauritius, a short boat-ride from the Resort. Witness the incredible wildlife of the Serengeti during a stay at Four Seasons Safari Lodge en Tanzanie, où chaque jour est rempli d'aventures liste de seau. Au Four Seasons Hotel the Westcliff, Johannesburg, les guides locaux peuvent découvrir la riche histoire de la ville, spécialisée dans tout, de la nourriture à la photographie, l'archéologie au shopping, cependant au Four Seasons Resort Seychelles, célébrez la beauté terrestre au Spa Le Syel, situé au point culminant du Resort et avec vue panoramique sur la baie de Petite Anse.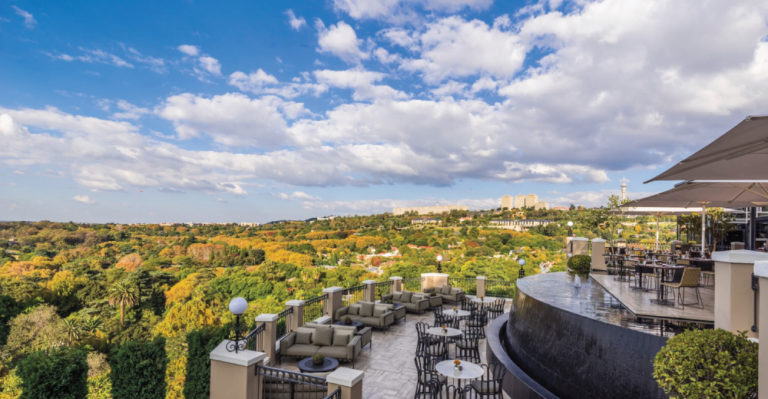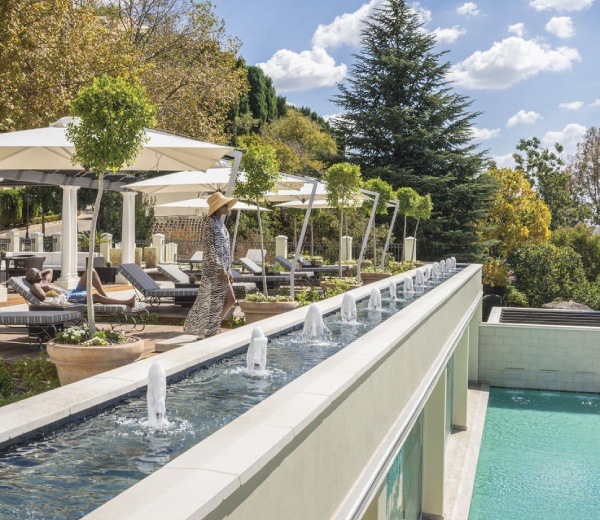 Aviation privée dans toute la région avec ExecuJet
Afin de faciliter les connexions dans toute la région, le safari Four Seasons and collection d'îles, Africa a collaboré avec un fournisseur de location de jet privé de luxe, ExecuJet. En supprimant le besoin de connexions internationales ou d' escales de nuit, le voyage en jet privé dans la région offre à la fois vitesse et confort dans un environnement contrôlé, pour permettre le maximum de temps de trempage dans les destinations elles-mêmes.
In support of the Four Seasons Safari and Islands Collection, Africa launch, guests booking a private jet itinerary with ExecuJet between any of the properties (aside for from the two Seychelles resorts) will benefit from a USD 2,000 flight credit for all bookings made by November 2021, for travel by March 31, 2022.
Contactez-nous pour une expérience inoubliable
ExecuJet Afrique
Four Seasons Safari and Islands Collection, Africa
Le Bourget - CS 5049 - France