Santé et bien-être
Mise à jour COVID-19
La sécurité est au cœur de nos préoccupations
Alors que le monde s'ouvre à nouveau, nous nous réjouissons de vous accueillir, de nouveau, à bord de nos appareils.
Avec nos nouvelles mesures de protection au sol et dans les airs, votre sécurité reste au cœur de nos préoccupations.
Nous respectons les normes de désinfection et de nettoyage les plus stricts dans tous nos avions et installations, afin d'assurer la protection des passagers et de l'équipage à tout moment.
Pour aider à réduire la propagation du virus, des agents anti-pathogènes sont utilisés pour compléter un cycle complet de désinfection avant et après chaque vol et la désinfection des points de contact est régulièrement effectuée dans tous nos salons dans le monde entier.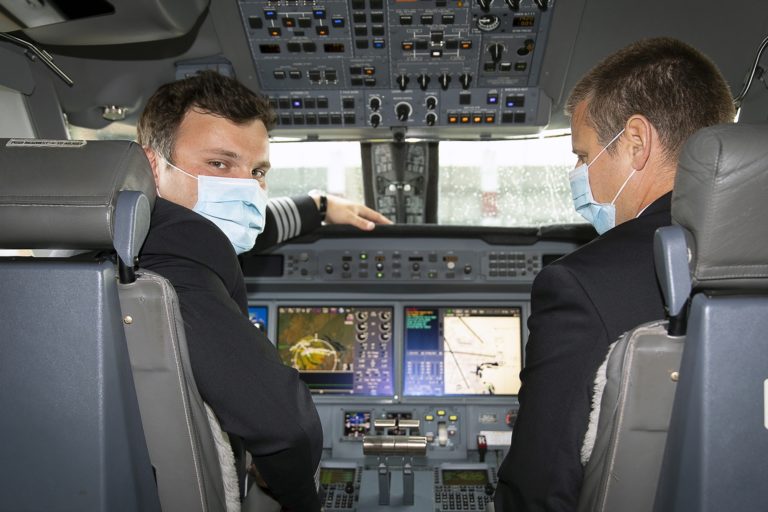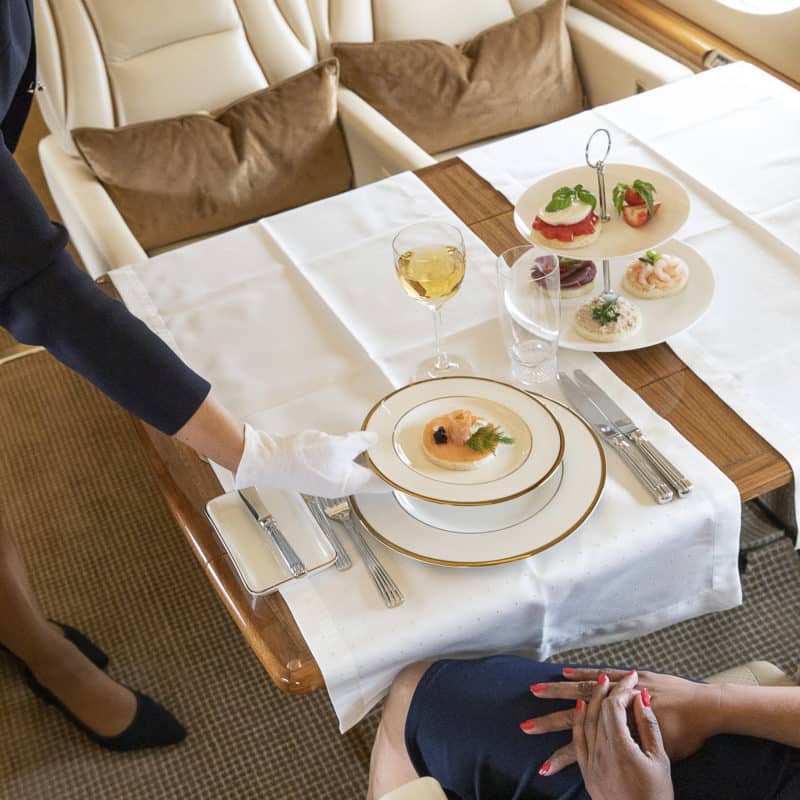 Des désinfectants, des gants et des masques sont à la disposition de tout notre personnel, des passagers et de l'équipage, tant dans nos installations d'assistance au sol que dans tous nos avions.
Il est primordial de limiter vos contacts avec les gens, c'est pourquoi les salutations de la poignée de main ont été suspendues. Les membres de l'équipage porteront des masques et des gants de protection selon les besoins et les autorisations.
Our lounges are equipped with safe distance markers ? but with the beauty of private air travel - close contact with other passengers is infrequent.
Lorsque les autorités locales peuvent exiger des tests COVID-19 ou des antécédents de voyage des passagers, nos équipes sont à votre disposition pour vous aider dans ces démarches administratives régulières et les autorisations de voyage afin de vous assurer un voyage sans encombre.
Les contrôles de température du personnel en contact avec la clientèle sont effectués quotidiennement, au début et à la fin de la journée de travail. Nos employés ne retournent pas au travail tant qu'ils ne se sentent pas en forme et qu'ils n'ont pas été contrôlés par un professionnel qualifié.
En tant que leader mondial du secteur, notre vaste équipe de professionnels de l'aviation se tient à votre disposition pour répondre à toutes vos questions ou préoccupations concernant votre prochain voyage. Notre rôle consiste à suivre l'évolution des restrictions de voyage dans le monde entier, afin que vous puissiez profiter de votre voyage en toute tranquillité et dans le total respect des normes en vigueur.
Disponibilité du parking du hangar
Hangar Parking Availability in Brussels, Berlin, Cape Town, Dubai, Istanbul, Johannesburg, Lagos, Melbourne, Monterrey, St. Gallen-Altenrhein and Sydney.
Destinations et leurs restrictions concernant les passagers
Pour obtenir une liste complète et actualisée des pays qui imposent des restrictions aux voyages :
Mesures extraordinaires prises par des personnes extraordinaires