Affrètement de jet privé
Voyagez pour affaires ou loisirs quand vous le souhaitez et décollez à bord de nos avions en toute sérénité.
Pour les entreprises
Profitez de la commodité des vols charter
Time is an increasingly precious commodity, which is why chartering an aircraft makes economic sense. It?s an environment conducive to continuing work, conducting meetings in-flight or enjoying some well-deserved rest - discretion and privacy guaranteed.
Reduce time away from home: flight plans are tailored around demanding schedules allowing you to reach two or more destinations in a single day. Feel at ease knowing that ?go now? solutions are available, and flight plans can be altered en route to accommodate meeting schedule changes, ensuring important meetings are seldom missed.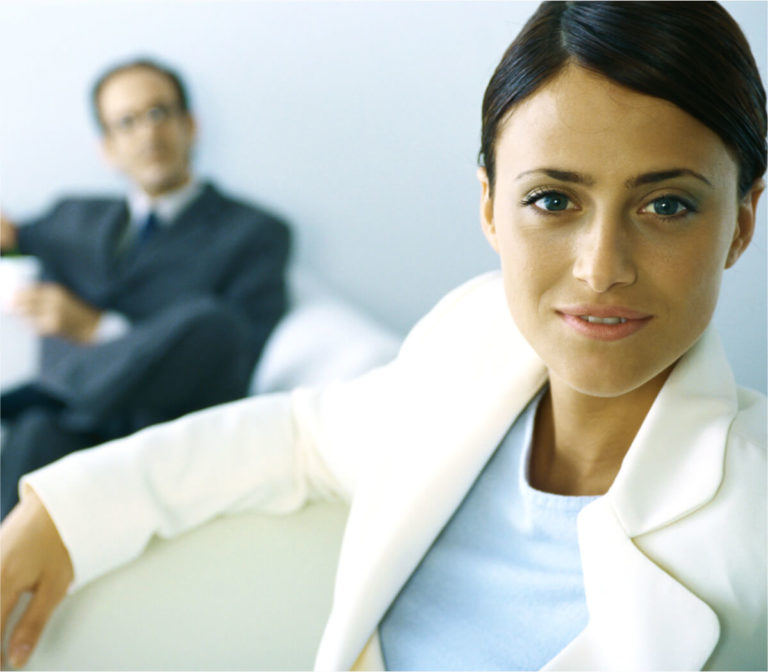 Pour les loisirs
Le voyage compte tout autant que la destination.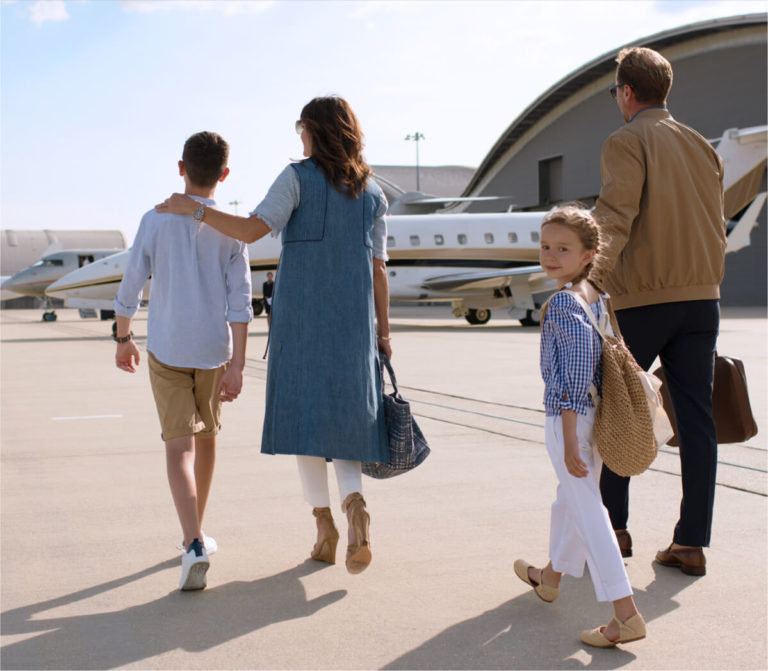 La commodité des voyages charter et le luxe qu'ils proposent, transforment chaque kilomètre parcouru en un formidable plaisir. Voyagez dans des cabines magnifiquement aménagées grâce à des sièges de haut-de-gamme. Restaurez-vous avec des repas hautement qualitatifs, étoilés, accompagnés de vins d'exception et de champagne. Divertissez-vous avec des systèmes audio et vidéo adaptés à vos envies. Restez connectés grâce aux systèmes de communications à bord de l'avion.
Travel with peace of mind knowing your luggage is treated with the upmost respect and over-sized luggage such as skiing equipment doesn?t incur extra costs.
Services spécialisés
Voyages à arrêts multiples, occasions spéciales et fret aérien
Offering over 20 years? experience arranging multi-stop tours for sporting teams, musicians and filming trips spanning across the globe. Your assigned account manager can arrange specialist on-demand charters and implement the highest security, discretion and privacy.
L'équipe Luxaviation est également en mesure d'adapter les cabines des appareils en fonctions des événements que vous célébrez. Qu'il s'agisse de créer le parfait enterrement de vie de jeune fille en vol ou de soutenir vos projets de fiançailles. Nous avons également la capacité de reconfigurer divers avions pour transporter du fret avec des capacités de charge de 300kg à 800 kg.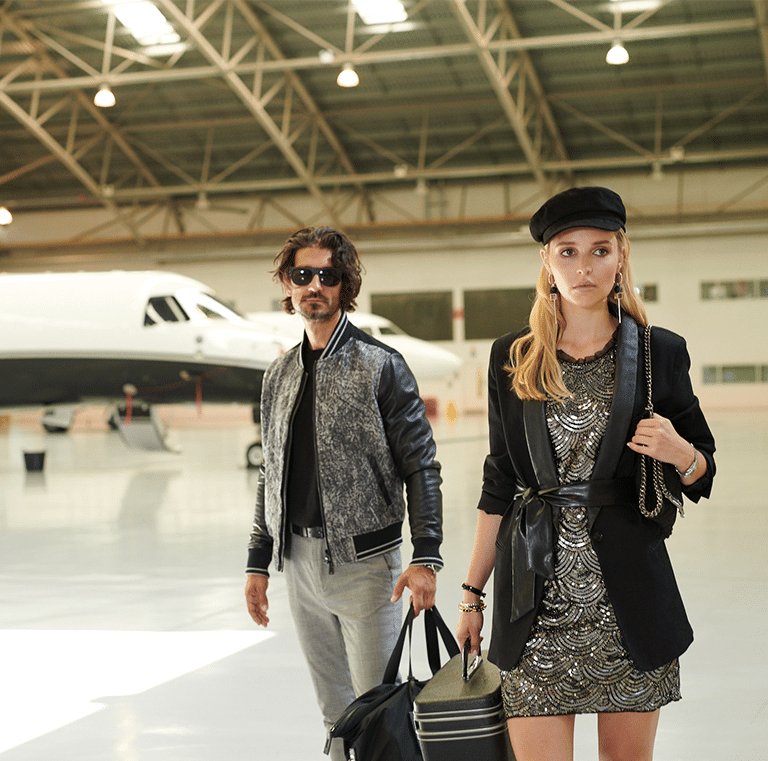 Voyages des animaux
In-Air Pet Care comme aucun autre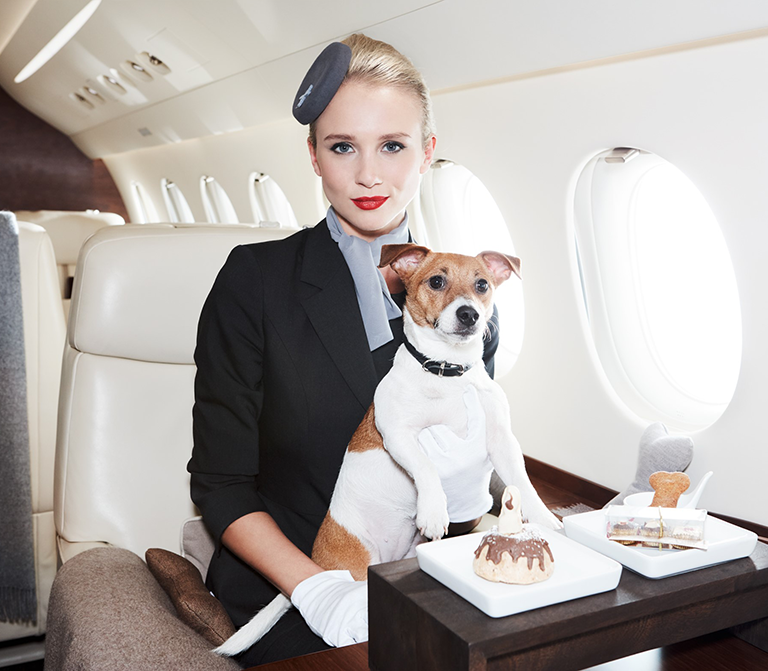 At Luxaviation, we know pets are part of the family, and our teams take every measure to ensure that your pet?s travel is as enjoyable and convenient as possible.
Flexibilité de l'itinéraire
Le moyen le plus rapide de se déplacer et de réduire les temps de vol. Les voyageurs ont l'avantage de pouvoir adapter leur voyage à leur emploi du temps, de s'adapter aux changements de dernière minute et de pouvoir atteindre deux ou plusieurs destinations en une seule journée.
Accès aux zones éloignées
Les endroits éloignés, difficiles à atteindre avec les transporteurs réguliers, sont plus facilement accessibles par les avions d'affaires. De même, nos services d'hélicoptères affrétés permettent d'accéder à des destinations isolées ou à des zones urbaines encombrées dépourvues d'aéroport.
Environnement privé
Large luxury cabins allow opportunity to wander freely while the aircraft is cruising, allowing children the space to occupy themselves, eventually settling into the comfort of reclining chairs, sofa?s and divans. Domestic animals are welcome on board, so your furry companion can also be treated to the VIP lifestyle.
Une tranquillité d'esprit garantie
L'accès à un terminal privé signifie que les temps d'enregistrement sont considérablement réduits. Il n'est pas nécessaire d'attendre les vols réguliers, les bagages ou de faire face aux aéroports encombrés. Il n'y a pas de frais supplémentaires pour les bagages surdimensionnés, et nous sommes équipés pour traiter les marchandises sensibles. Des dispositions peuvent également être mises en place pour aider les clients à mobilité réduite.
Sécurité
Comme Luxaviation opère selon des normes de sécurité strictes, nous ne prenons en considération que les candidatures de pilotes qui se conforment à nos exigences minimales établies. Tous les avions sont entretenus et révisés conformément aux exigences des OEM (Original Equipment Manufacturer) dans des centres de service agréés.
Avec nos nouvelles mesures de protection au sol et dans les airs, votre sécurité reste au cœur de tout ce que nous faisons. Nous adhérons aux régimes les plus stricts de désinfection et de nettoyage de tous nos avions et installations, afin de garantir la protection des passagers et de l'équipage à tout moment.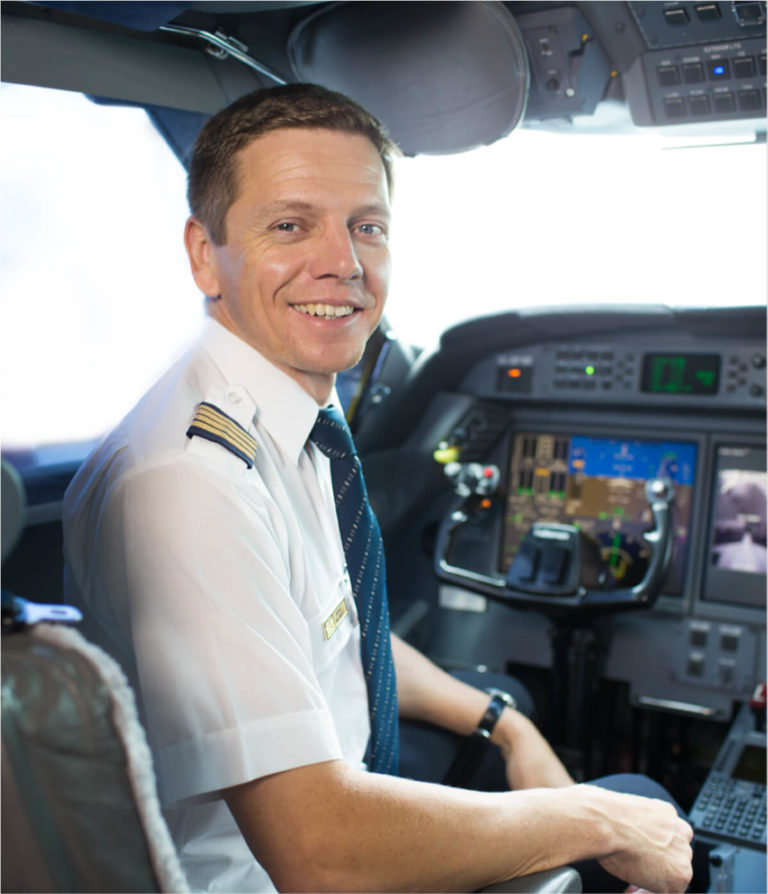 Notre équipe
Throughout the flight you?ll enjoy the attention of Luxaviation?s flight crew, who are trained to provide a level of service unsurpassed in the global charter business. Our pilots and cabin crew are pivotal to Luxaviation?s ability to provide the best private aviation experience. The bespoke recruitment, induction and training processes we have developed ensure Luxaviation crew collectively present one impression to the world ? an appealing combination of intelligence, safety, skill, efficiency and care.