Our Heritage Story
The Luxaviation Group's values can be traced back to the life and vision of a single person: André Ganshof van der Meersch. The Belgian entrepreneur pioneered business aviation in Europe and was the founder of Abelag Aviation, forebearer to the Luxaviation Group. His passion and vision for the Group continues to inspire and influence everything we do today.
André Ganshof van der Meersch
Ganshof van der Meersch was born in 1927 in Belgium. He was a passionate pilot, and in 1964 established the first European terminal dedicated to business aviation at Brussels International Airport. In 1972, Ganshof van der Meersch brought the first business jet onto the Belgian civil aviation registry and, in 1978, set a new distance record when he piloted a Cessna 441 Conquest on a 2,557-mile transatlantic delivery flight from Gander, Newfoundland, to Brussels.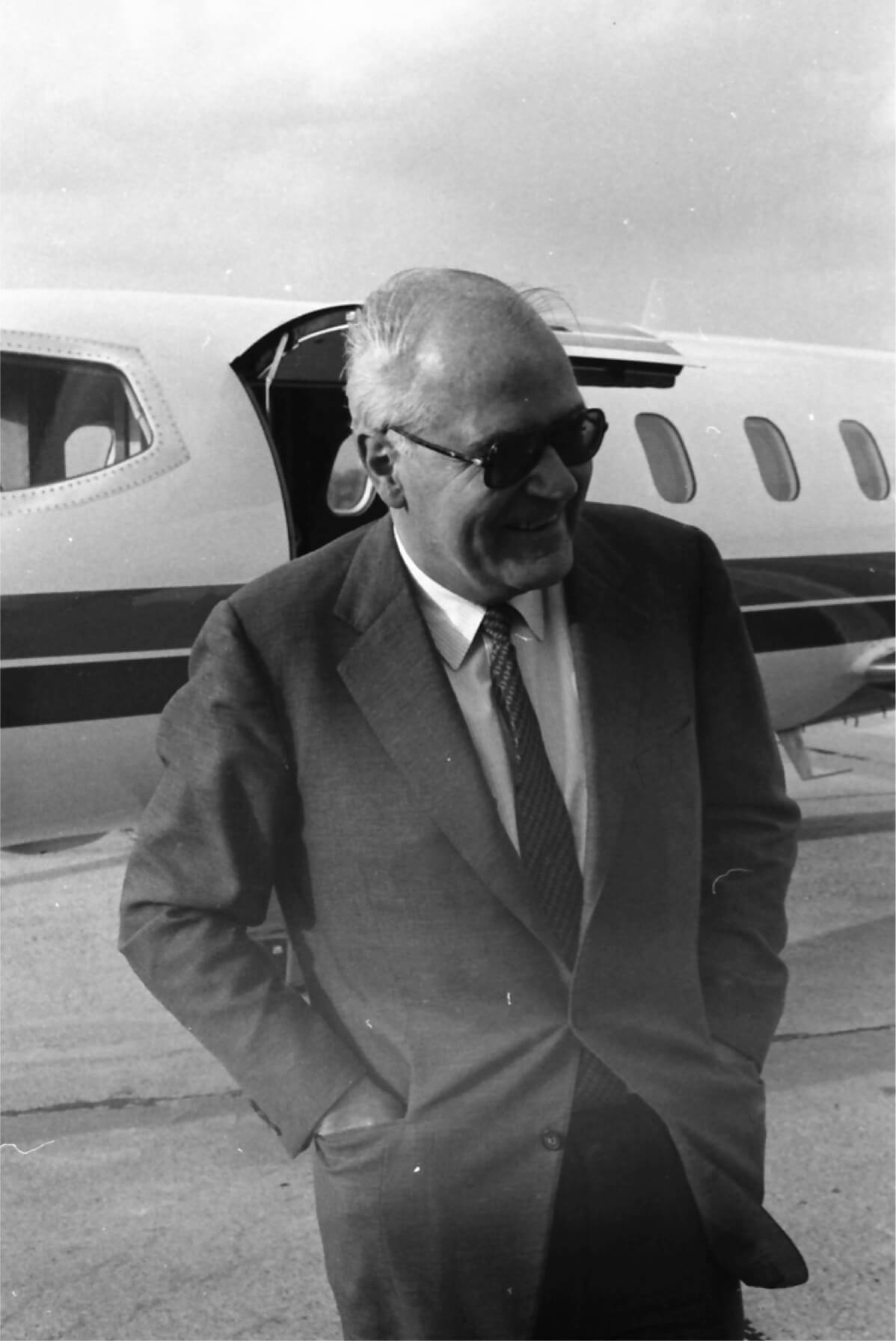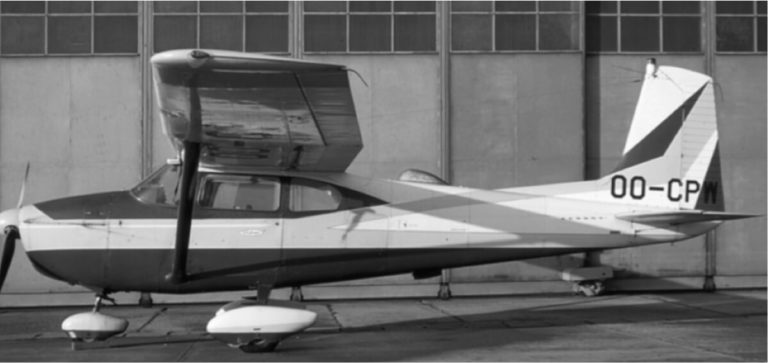 The Belgian entrepreneur ...
Over the course of his global experiences, Ganshof van der Meersch gathered many ideas for aviation best practices, including the art of business travel. During his time in the US, he discovered that corporations and business leaders were using private aviation to travel to and from destinations quickly and access a greater range of locations directly. He realised that this approach to private aviation also facilitated US private aviation users' personal interests, such as visiting vineyards, reaching hunting grounds and frequenting art exhibitions. He was so impressed by the service in the US that he decided to recreate it for his European market.
In addition to introducing the concept of modern private aviation to Europe, Ganshof van der Meersch's vision had an impact on various regulations affecting safety, which have since been implemented worldwide. He was the first to impose a crew of two pilots, with a captain holding an Airline Transport Pilot Licence (ATPL).
The vision of creating ...
Furthermore, he insisted that Abelag aircraft be equipped with the highest-quality equipment of the time, delivering a level of luxury and technological advancement to customers that was state-of-the-art.
Ganshof van der Meersch's success drew the attention of the European business elite who were looking for comfortable, efficient and safe modes of transportation. Due to his close links to the Benelux family, his company soon signed contracts with Royal households, Heads of State, government bodies and other institutions. As a result, the business of Ganshof van der Meersch flourished.
In 1977, Abelag partnered with Unijet and nine other operators to form the European Business Aviation Association (EBAA), to defend the interests of the business aviation sector. The organisation rightly regards Ganshof van der Meersch as one of the founding fathers of business aviation in Europe.
Abelag went through many phases of expansion and change but always kept the art of service and the pursuit of innovation at its heart. In 2013, Abelag joined the Luxaviation Group and, with this move, Ganshof van der Meersch's vision became global.
Ganshof van der Meersch's approach to life, travel and service excellence is the foundation of how the Luxaviation Group operates today. The understanding of new trends, the need for service excellence and his pioneering spirit are at the core of our company.
The History of Luxaviation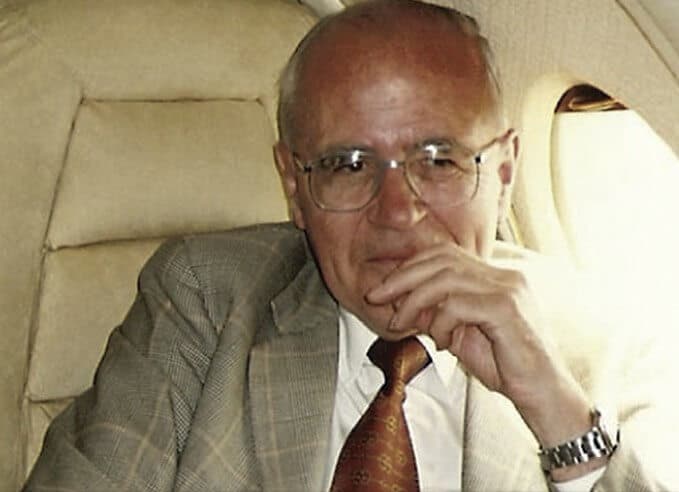 André Ganshof van der Meersch creates Abelag in Grimbergen, Belgium
Unijet was founded under a joint venture (Marcel Dassault and Association AILEC), launch of the Falcon 20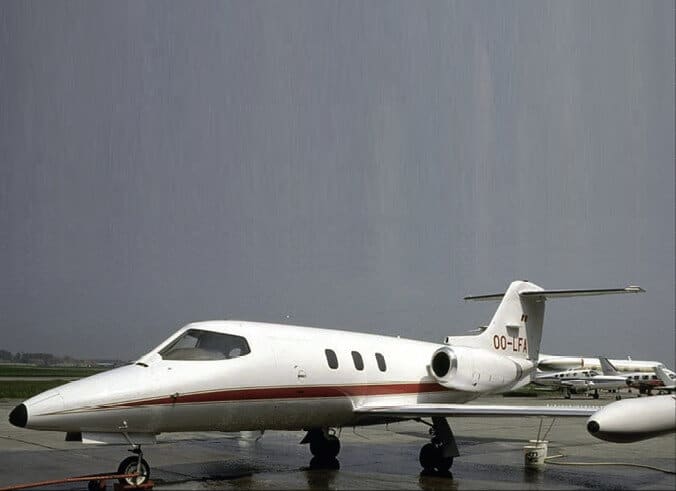 1970
First business jet in Europe
The first ever business jet to be registered in Belgium
The first very long-range private jet to arrive in Belgium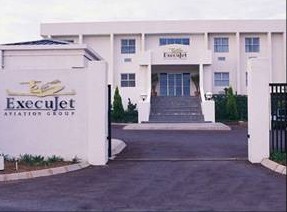 1991
ExecuJet was founded
ExecuJet Africa was founded in Johannesburg
Unijet becomes the first operator certificated in public transport for London City with its Falcon 10
Founded by Patrick Margetson-Rushmore, George Galanopoulos and Amanda Galanopoulos with a single piston engine aircraft based at Stapleford Airport, United Kingdom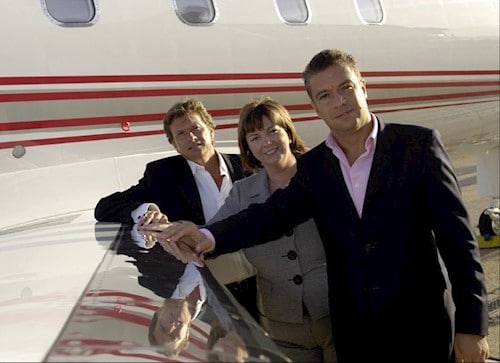 London Executive Aviation - First executive air charter firm to obtain European Joint Aviation Authority Air Operators Certificate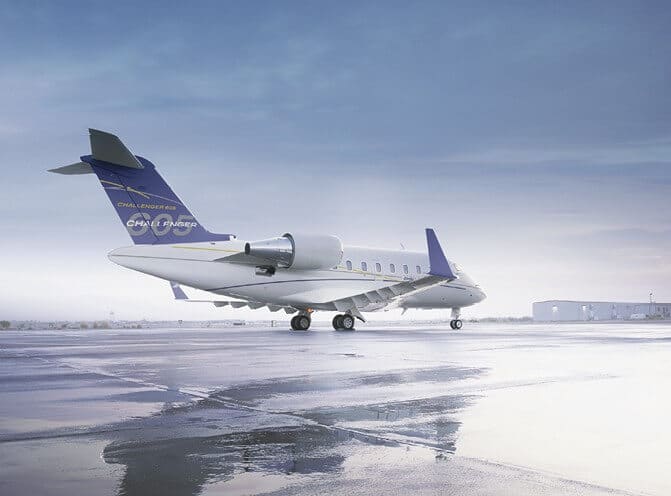 1997
First European operation for ExecuJet
ExecuJet opens first European operation in Denmark (ExecuJet Scandinavia)
Bombardier extends existing ExecuJet sales franchise into Scandinavia
1999
ExecuJet Middle East founded
ExecuJet Middle East established in Dubai -  the first independent business aviation company to receive permission to operate aircraft charter flights from the UAE.
Bombardier sales franchise expanded to incorporate 10 Middle East countries
ExecuJet Middle East is proud to become one of the founding company members of the Middle East Business Aviation Association (MEBAA)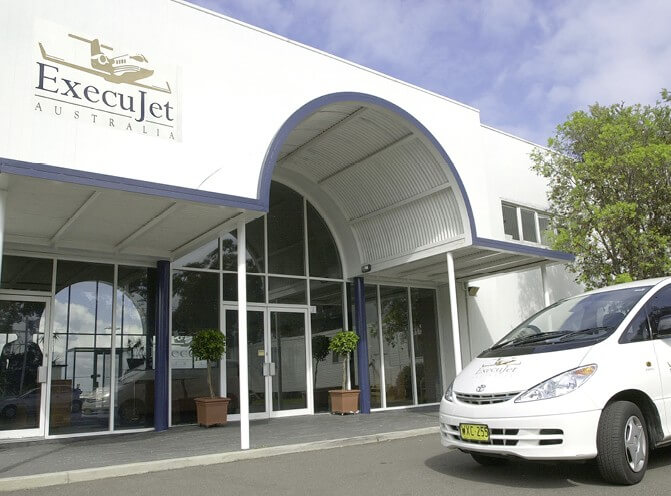 2000
ExecuJet Australia founded
ExecuJet Australia established after the acquisition of Australian Jet Charter, including maintenance business, and Australian AOC.
Bombardier awards ExecuJet dealership rights for Australia, New Zealand and the Pacific
ExecuJet Australia appointed Bombardier Authorised Service Facility and Gulfstream Authorised Warranty Repair Facility
ExecuJet Australia receives FAA repair station approval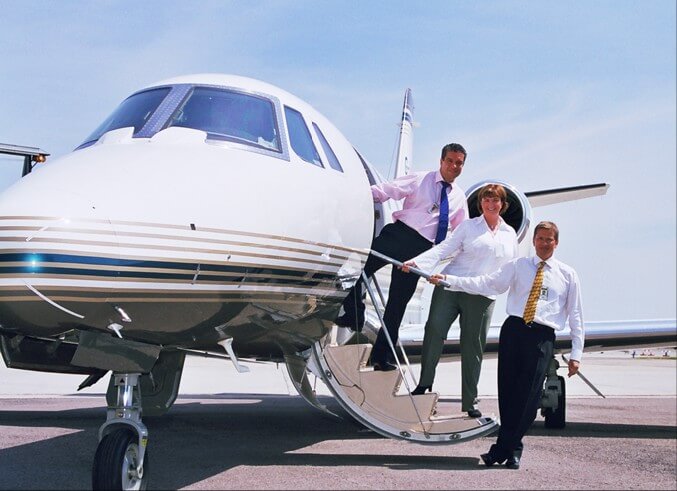 LEA 1st UK operator of the Citation Excel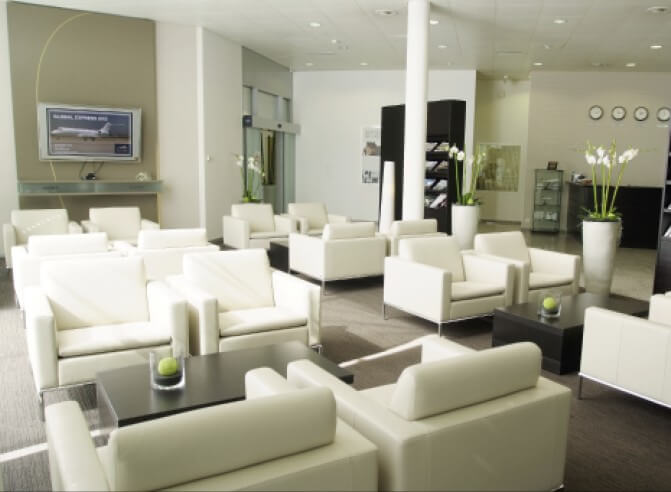 European operations expanded and Zurich FBO opened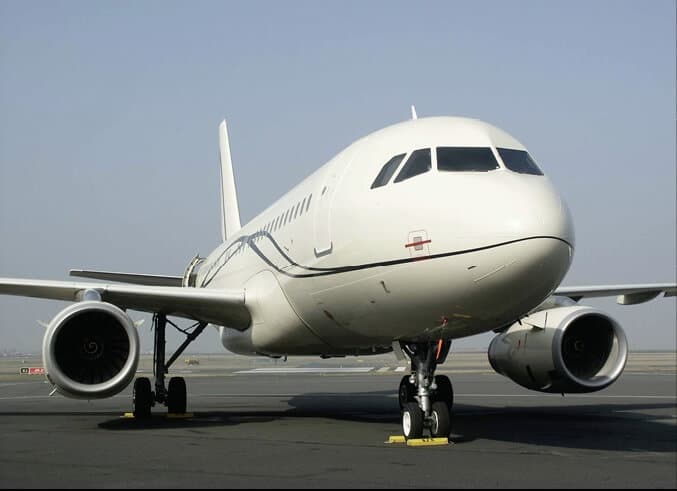 Masterjet receives its first Airbus Corporate Jet
ExecuJet acquires equity stake in Lufthansa Bombardier Aviation Services (LBAS), in joint venture partnership with Lufthansa Technik and Bombardier
FBO at Berlin Schönefeld opened
Foundation of FairJets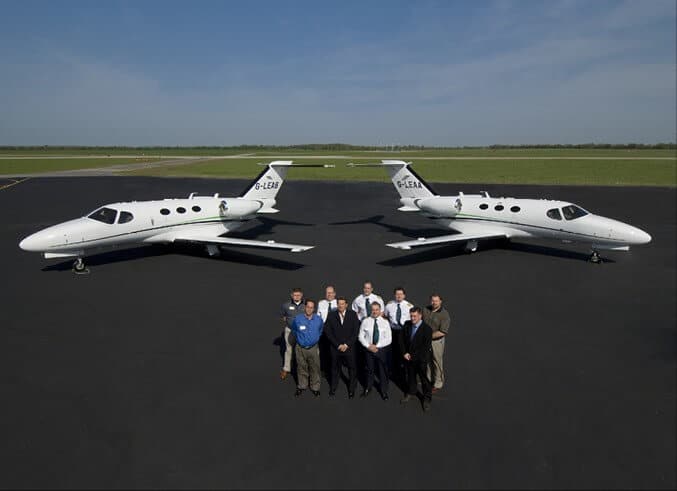 2007
MyClimate partnership
Partnership with the non-profit, environmental foundation myClimate formed offering its charter customers worldwide the opportunity to fly carbon neutral
ExecuJet Middle East gains EASA approval. It becomes a Honeywell Aerospace Authorised Service Centre and Rockwell Collins Business and Regional Systems Avionics Dealer
Luxaviation is founded
Cape Town facility opened
2009
Luxaviation receives first AOC
Luxaviation receives its first AOC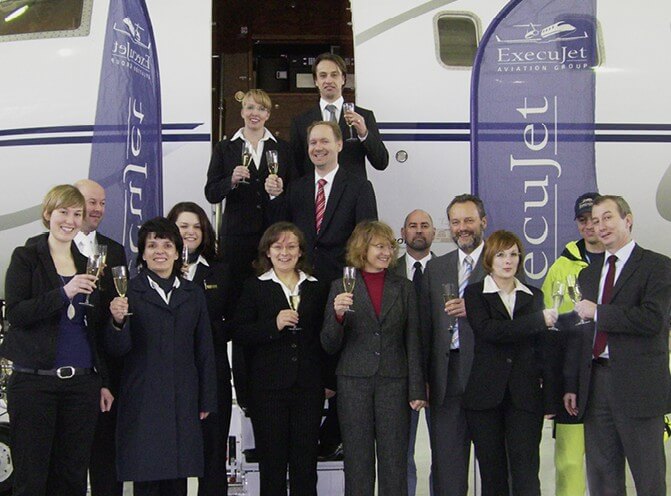 Berlin Airports select ExecuJet Europe as operator of the General Aviation Terminal
2011
Fairjets joins Luxaviation Group
Luxaviation acquires Fairjets
Lagos, Nigeria facility opened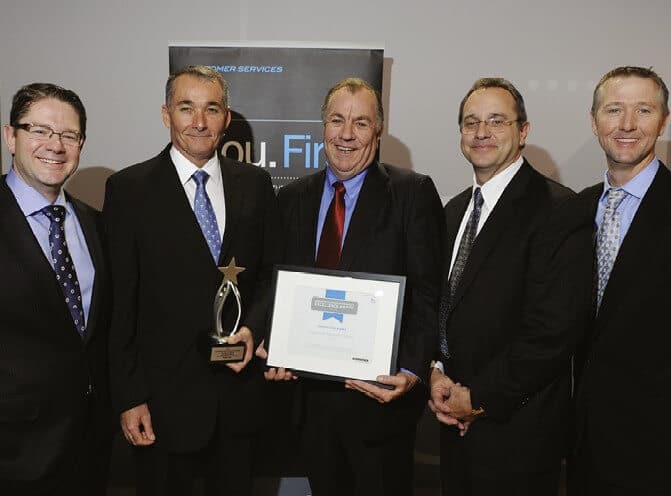 ExecuJet Middle East expands FBO at Dubai International Airport
ExecuJet extends Istanbul services to Sabiha Gokchen Airport, Istanbul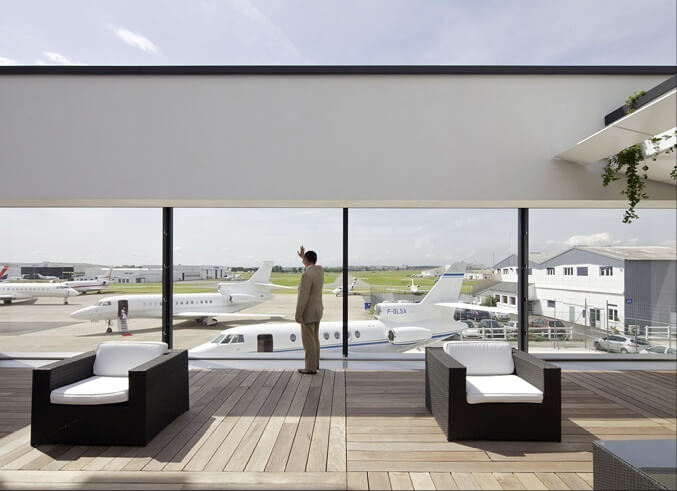 Creation of the new terminal, one of the most modern at Paris - Le Bourget
2013
Abelag joins the Luxaviation Group
Luxaviation acquires Abelag
2014
Unijet joins Luxaviation Group
Luxaviation acquires Unijet
Re-established Singapore office
Luxaviation acquires Unijet and becomes the third largest European business aviation company with nearly 60 jets in its fleet
Fairjets becomes Luxaviation Germany
Luxaviation acquires a majority stake in London Executive Aviation (LEA), the leading business jet charter company in the UK
Abelag celebrates its 50th anniversary with an accident-free record
2015
ExecuJet joins the Luxaviation Group
ExecuJet joins the Luxaviation Group
ExecuJet achieves first IS-BAH certification in Germany
Masterjet becomes part of Luxaviation Group
Luxaviation Group acquires a majority stake in Masterjet
Luxaviation acquires ExecuJet Aviation Group and becomes the world's second largest corporate aircraft operator in the world
China Minsheng Investment acquires a 33% share of Luxaviation Group
ExecuJet acquires largest FBO at Munich International Airport
ExecuJet Europe gains highest IS-BAO Stage Three accreditation
Abelag becomes Luxaviation Belgium
Abelag Handling is now trading as ExecuJet (FBO)
Abelag Technics is now trading as ExecuJet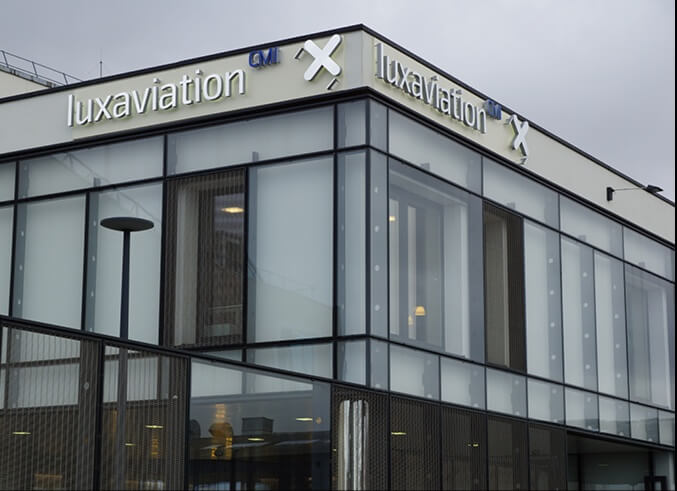 Masterjet joins Unijet and is now trading as Luxaviation France, Luxaviation Portugal and Luxaviation Switzerland
London Executive Aviation becomes Luxaviation United Kingdom
2016
All former entities rebranded
All former entities have been rebranded to become part of the unified Luxaviation Group. Abelag now trades as Luxaviation Belgium, LEA as Luxaviation United Kingdom, Masterjet as Luxaviation Portugal, Switzerland and France, and Unijet as Luxaviation France. Luxaviation Germany (formerly Fairjets) and Luxaviation Luxembourg belong to the group as well. ExecuJet has retained its name and its logo
ExecuJet acquires Sydney FBO
ExecuJet celebrates 10 years of operation in Melbourne
Hong Kong office established 
2017
Luxaviation Helicopters
Luxaviation Group launched Luxaviation Helicopters as the first worldwide VIP helicopter management company with a truly global reach
Luxaviation Helicopters, acquires Starspeed, the global helicopter management, charter and training company. 
2018
Seychelles facility opened
Seychelles facility opened.
Lagos FBO achieved the International Standard for Business Aircraft Handling (IS-BAH) accreditation stage I
2019
Luxaviation Fine Wines launched
Luxaviation sells its aircraft Maintenance activities to Dassault Aviation
Opening of second VIP hangar in Zurich
Luxaviation Belgium awarded the Belgian Royal Airforce contract
2020
Luxaviation acquires a VIP Passenger Terminal in Paris-Le Bourget
Luxaviation acquires a VIP Passenger Terminal in Paris-Le Bourget, the leading business airport in Europe
Awarded the 'Supplier to the Luxembourg Royal Court' warrant
First business aircraft operator under EASA European AOC
2021
US-entity with office in Miami establish
eVTOL Partnership with Lilium for the European Operations
Partnership with Rolls-Royce for SAF program
2021
Maltese Air Operating Certificate
Luxaviation awarded a Maltese Air Operating Certificate
and offices established in Malta
Luxaviation Group acquires Air Center One FBO in New Zealand
Rolls-Royce & Luxaviation sign MOU on Collaboration on leading the development and deployment of Advanced Air Mobility (AAM).
Luxaviation launches new fully integrated customer platform to enable real-time charter travel management
Starspeed helicopter services wins tender to the Isles of Scilly
Luxaviation Group and Thien Minh Group to partner in the Vietnamese market
Sigma Air Mobility joins forces with Nordic EVTOL Networks bringing decarbonized air mobility to Scandinavia
ExecuJet to launch German FBO partnership with Kurz Aviation Service
ExecuJet partners with Samson Executive Jet Centre to expand its global FBO network to Newcastle International Airport