Luxaviation Helicopter Alliance
We connect the best helicopter operators across the world to benefit both the passengers who wish to find a trustworthy helicopter charter company and the operators who wish to be more visible to international clients.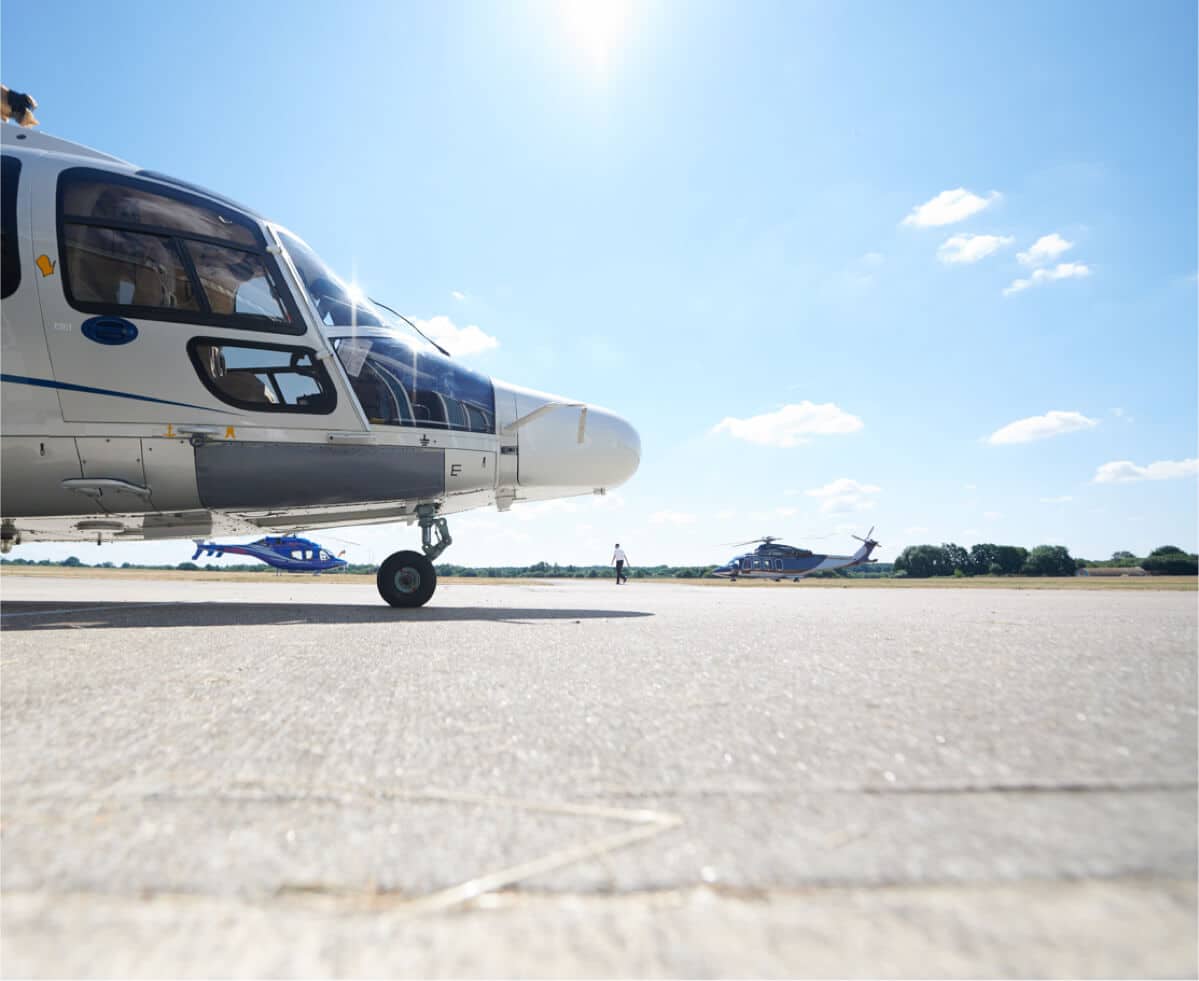 Benefits
As an operator, you gain access to a global group of aviation experts in all areas of the commercial sector. We can support you with operations, manuals, procedures, client services, training, legal, procurement and maintenance support. On top of this, you will get access to attractive insurance coverage, fuel cards and other preferential contracts. If you are buying or selling your helicopters, why not first market them within the alliance? Do you need advice on pre-buy inspections? We can support you!
We can do this globally together under the Helicopter Alliance!
Global Network
A global network connecting the best operators with clients who wish to charter a helicopter. All members are commercial, authorised helicopter operators. As well as possessing the required national audits by their respective civil aviation authorities, we require an additional audit of the operators' safety management systems.
Visibility
We help you gain visibility for passengers from outside your region or country who do not know which helicopter company to charter from. There are more than 5,000 helicopter companies worldwide but, most likely, a passenger will only be familiar with their local ones.
International Fleet
Make use of our global private jet charter fleet for whenever your client needs a jet transfer. Our global broker desks are open 24/7. Just contact us, join our alliance and become a member of the family.
Safety
Commercial helicopter operations are among the safest means of transportation available today. We wish to promote high-quality helicopter operators and to positively influence public opinion about this mode of transport.

Azur helicopter company
Azur Hélicoptère is available all year long for your transfers from the Alps to the French Riviera. Our teams based in Lyon, Cannes, Nice, and Saint Tropez – as well as Courchevel and Val Thorens during the winter – ensure a quality, tailor-made service.

Heliflite
HeliFlite is a long-standing VIP operator in the US with service to and from New York, Chicago and Florida. HeliFlite is renowned for its safety standards as a Wyvern Wingman-certified operator and ARGUS Platinum certified operator – the highest safety rating in America.

Philjets
PhilJets Group is an experienced major player in the Philippine aviation industry. With a team combining more than 15 years of experience and, together with its partners, its aim is to address the growing need for helicopter and jets charter, not only in the Philippines but also throughout the entire ASEAN region.

Heli Austria
Heli Austria, Heli Tirol and Martin Air Rescue helicopters have been serving their customers for over 30 years. In that time, they have expanded their field of operations throughout Austria and neighbouring countries, as well as expanding and perfecting their range of services according customer requirements.

Hoverfly
HoverFly provides luxury helicopter charter services in Executive and VIP configuration. With bases spread across Italy, HoverFly effectively and efficiently meets the needs of high-end clients who look for convenient, fast and safe helicopter solutions. Its driving force is to make its passengers enjoy the gratifying flight experiences that are individually tailored to them.
Helity
Our seal is a symbol of excellence that goes beyond existing standards in air navigation, and is based on the expertise, knowledge and experience in the operation of our team of prestigious pilots, specialist mechanics and efficient ground personnel. Serving from the heart connects us to our clients, our partners and our partners at a human level, and it is the realization of our values.

Acher Aviation
Acher is a licensed Part 127 (operations) and Part 141 (training) operator founded on OGP standards. The organisation has specialised in 24-hour offshore marine service helicopter activities for the past 13 years.