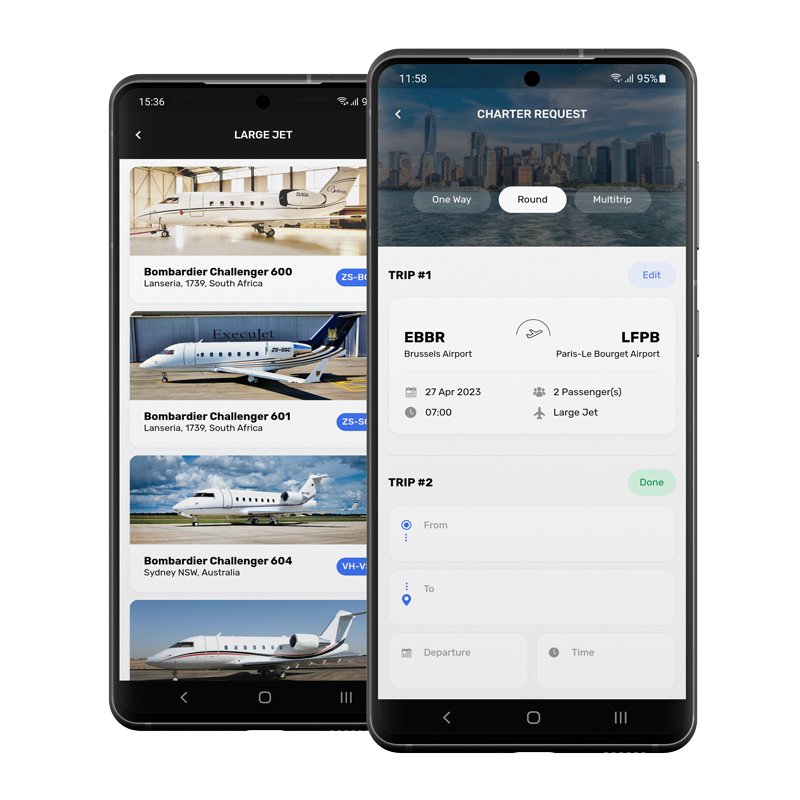 Embark on a Journey to Your Desired Destination
Book a charter flight to anywhere, anytime, choosing from our versatile global fleet of aircraft to suit any mission requirement.
Effortlessly Track Your Travel Requests
Receive real-time notifications on your charter itinerary, ensuring that every aspect of your journey is seamlessly taken care of.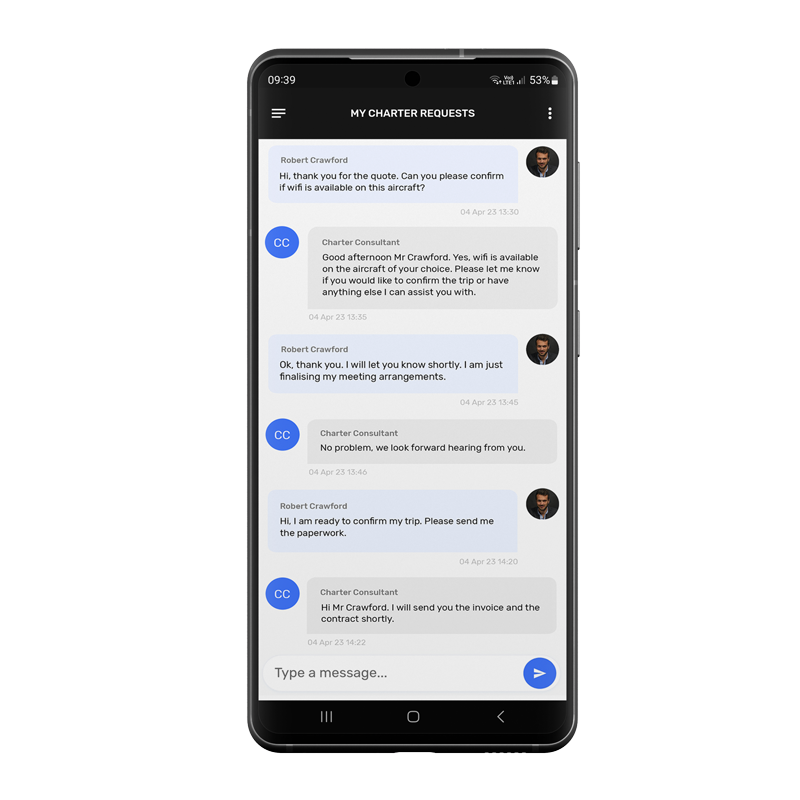 Enjoy Prompt and Personalised Assistance
Utilise the live chat feature to communicate with our aviation experts and customise your flight with our premium charter services.
VIP Flights for Less
Browse and book from our available Empty Leg flights and save on your next charter flight.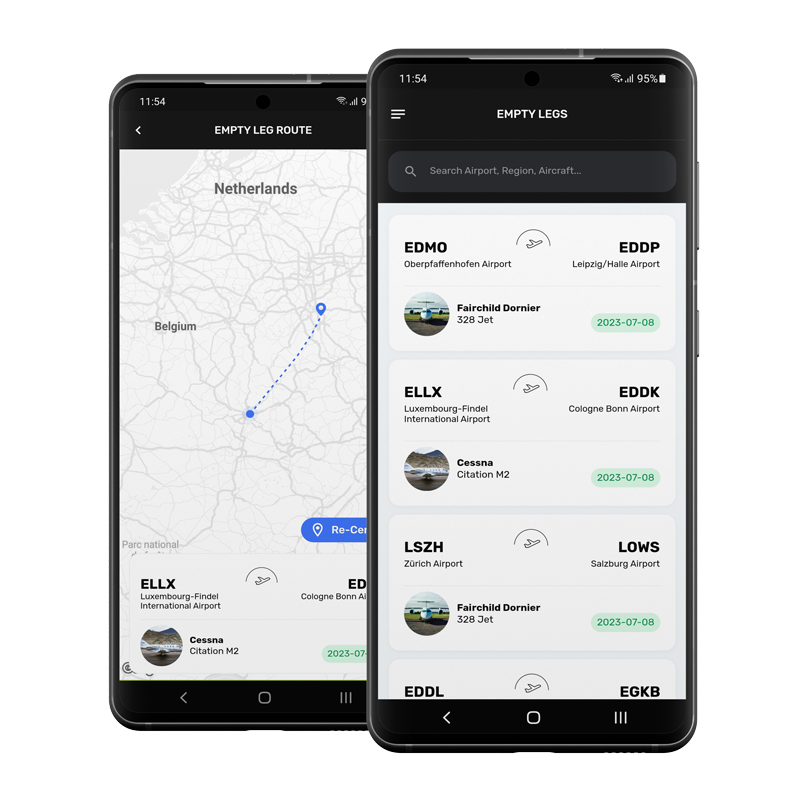 Unveil the Best in Luxury Travel
Award-Winning Services
Luxaviation has been awarded Most Luxurious Private Aviation Service 2023 – Europe in the Leaders in Luxury Awards and has been named Best Luxury Private Jet Services in Europe, 2023 by Luxury Lifestyle Awards.
Fly Greener and Smarter with Luxaviation
We aim to revolutionise luxury travel through prioritising sustainability.
Join the rise of the eco-conscious traveller and explore eco-friendly private jet charter.
Balancing Luxury and Responsibility
This year Luxaviation will launch its largest carbon offsetting programme to date. Our acquired portfolio will offer high quality nature-based solutions that align with the values Luxaviation proudly upholds while offering clients the opportunity to compensate emissions that can't otherwise be avoided by choosing to invest in nature.
An Alternative to Conventional Jet Fuel 
Wherever possible, customers have the opportunity to adopt Sustainable Aviation Fuel (SAF) - giving an impressive reduction of up to 80% in CO2 emissions over the lifecycle of the fuel in comparison to conventional jet fuel.
Enjoy Efficiency and Every Opportunity
Our App is energy-efficient, designed with minimalism in mind to enhance your user experience. Utilise our App for longer without draining your battery.