The Luxury of Private Aviation
Embrace the intricacies of private aviation while exploring the Art of Flying and the evolution of luxury throughout the history of aviation.
Inspired by its passengers, each flight and each aircraft are part of a creative process built to serve the most discerning clients. You will be amazed by the design, the beauty and the endless creative possibilities of aircraft interiors.
How did Gunter Sachs, Mick Jagger, Elton John and Elvis Presley fly?
A touch of jet-set glamour
Giving rare insight into the VIP-class passengers and personalities over the decades, The Luxury of Private Aviation gives readers a seat through over a hundred of large-format colour and close to 20 handpicked black and white photographs. The work honours the art of flying and the evolution of luxury travel while discovering spectacular trips through the eyes of Luxaviation Group service expert Jana App-Sandering.
A stylish must-have for those who love the finer things in life
The Luxury of Private Aviation also includes nostalgic impressions and stories from the days when private aviation was still a privilege enjoyed only by high society. Spectacular helicopter trips to unusual destinations, peeks inside luxuriously outfitted private jets – this is where we experience true VIP-class air travel.
You'll feel both amazement and longing for the sumptuous interiors, the exquisite service, and the elegant style on display. You'll also learn more about personalities from the history of aviation, including André Ganshof van der Meersch (1927–2003), who opened the first European private aviation terminal at the Brussels airport in 1964 and shaped our modern understanding of what aviation is as one of the co-founders, in 1977, of the European Business Aviation Association.
A must have for anyone captivated by aviation
A lavishly illustrated book on the luxurious world of private flying
150 photos and exclusive insights from the Head of Client Services at Luxaviation
A must-have for all luxury travel lovers
Another highlight: cover made of black coated linen and a contrasting light blue color edging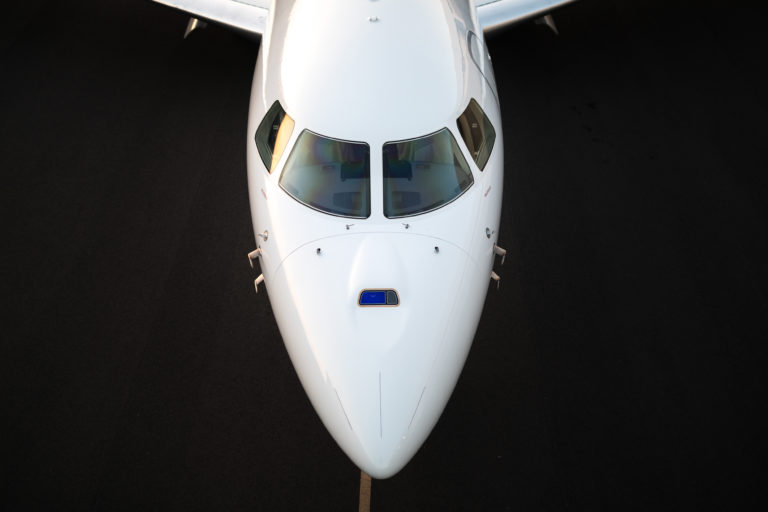 The Luxury of Private Aviation is available to purchase through publishing house teNeues , ACC Art Books, Amazon and in select bookstores worldwide. The 240-page photography volume is an elegant edition for your coffee table - and to date the only book at hand on private aviation.