AIN - Operators Still Grapple with Brexit Two Years Later
02 January 2023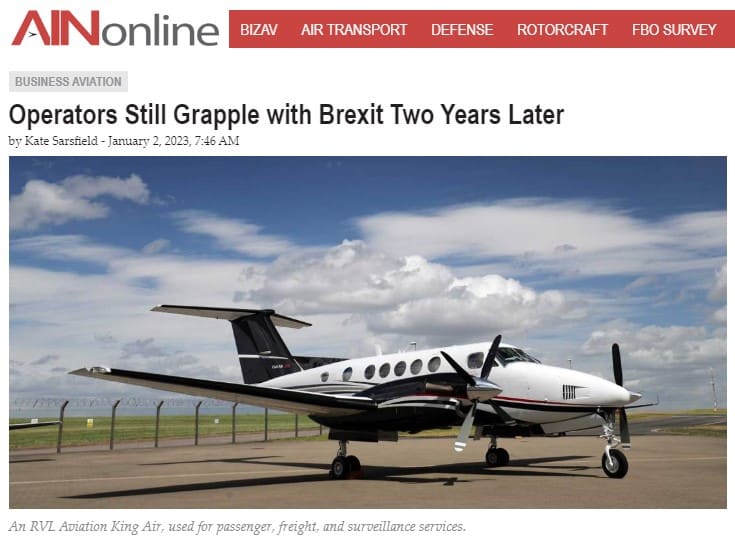 The single point of contact customer portal integrates an advanced aircraft specification application,
George Galanopoulos, chief executive of VIP charter and management company Luxaviation UK.
"If we want to fly a customer, say from London to two or more EU countries, we have to ask permission from each state, and approval can take a minimum of 48 hours, depending on who you are dealing with. On top of that, several states have a non-objection system whereby we have to give all qualifying local operators the opportunity to accept or turn down the EU legs of the flight," he added.
...
Abdel El Hamdi, director of charter sales for Luxaviation Germany and Luxembourg, calls the collaboration with its UK stablemate "vital in the post-Brexit operating environment." While block permits for Third and Fourth Freedom flights are a positive offering from the [UK] CAA, he conceded, "it is frustrating that we cannot operate unhindered any longer within what is the biggest market for private aviation in Europe."