European Business Aviation - Strategies for Recovery - Robert Fisch
27 May 2020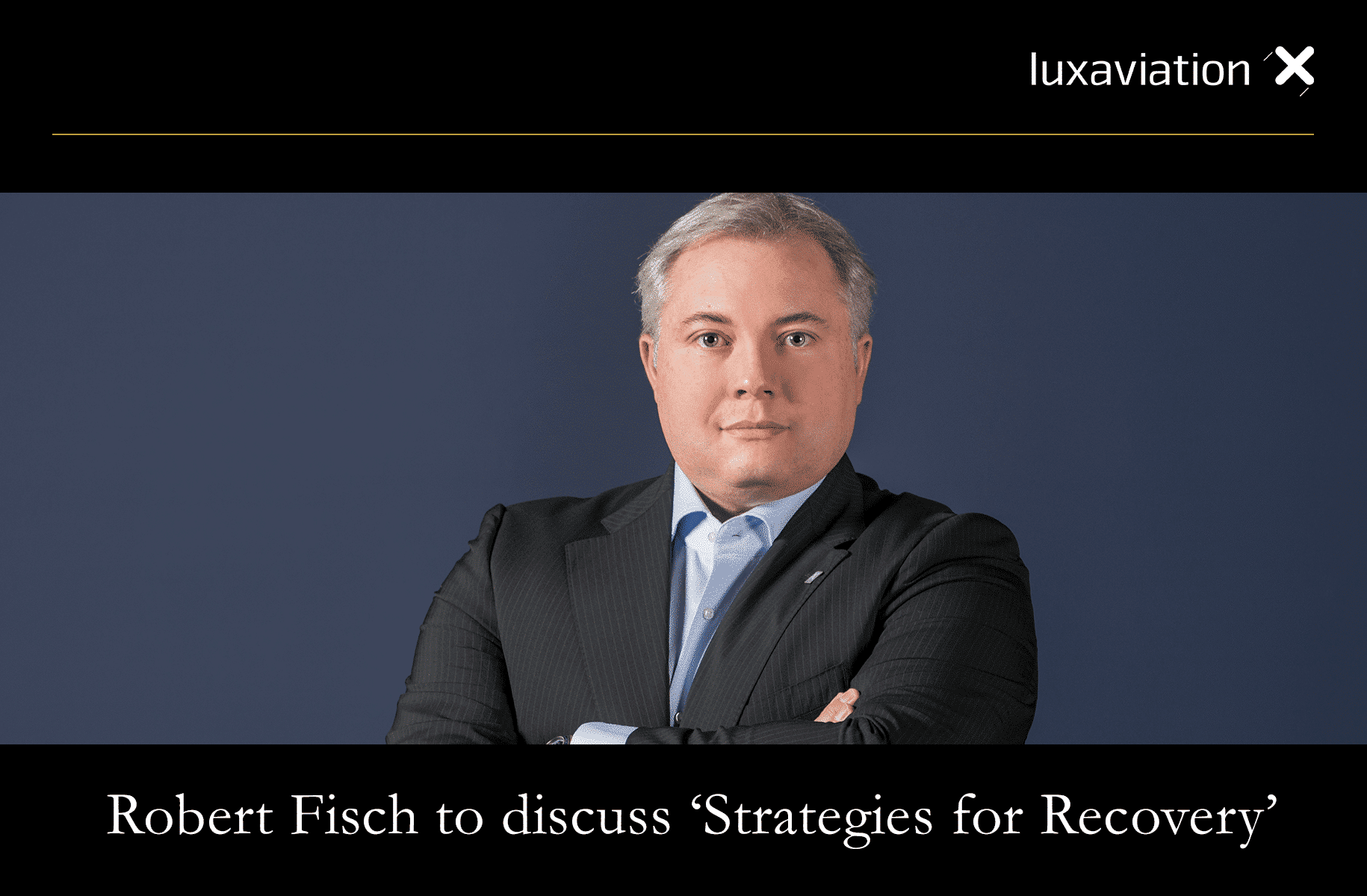 European Business Aviation - Strategies for Recovery - Robert Fisch
Robert Fisch, President of Aviation Services for Luxaviation Group will be taking part in a webinar hosted by Aviation Week Network on the 27th May, focused on Strategies for Recovery. Joining Robert on the panel will be Athar Husain Khan, Secretary General from EBAA, Adam Twidell, CEO from PrivateFly and Ian Moore, Chief Commercial Officer, VistaJet.
In this webinar, the panelists will discuss how business aviation will lead the air transport industry post-COVID-19 and what the industry needs to do in order to act quickly and position for the challenges ahead.
With a varied view of the market, the panel will debate what they think the future of aviation will bring, covering topics including regulation, operating environment and deliberating strategies for charter and marketing, preparing for the 'new normal'.
Robert will draw on his 22-year business aviation and pilot experience to provide a well-rounded Global view of the dynamics of the industry. Luxaviation Group is comprised of multi-faceted luxury services in the aviation sector, including charter, aircraft management, VIP terminals and helicopters, and therefore Robert brings an abundance of insight to the panel.
What will the new world look like? And how will business aviation recover fast enough to lead the air transport industry?
Tune in on 27th May at 16:00 CET.
The webinar is free to attend, to register please click here: https://pgs.aviationweek.com/strategiesforrecovery