ExecuJet adds second super versatile PC-24 to Africa fleet
22 Juky 2019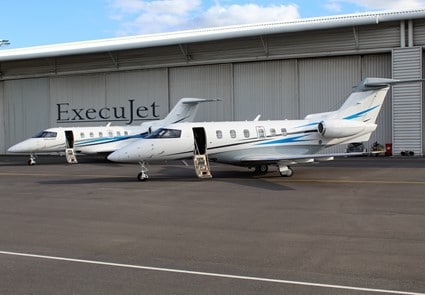 Cape Town, Africa: ExecuJet, part of the Luxaviation Group, is expanding its Super Versatile Jet capabilities in Africa, adding a second Pilatus PC-24 to its managed fleet.
ExecuJet pioneered the use of the PC-24 for charter missions in Africa, becoming the first business aviation company to operate and manage the jet in the region last year. Both PC-24s will be based at ExecuJet's FBO at Cape Town International Airport in South Africa, an ideal location for the popular safari missions the aircraft is suited to.
Gavin Kiggen, Vice President Africa, ExecuJet, says: "The off-road capabilities of the world's first Super Versatile Jet, the Pilatus PC-24, make it the perfect aircraft for exploring Africa. Its outstanding short and rough-field performance give it the ability to land almost anywhere; it will be invaluable in supporting the varied and expansive missions of ExecuJet's new Safari & Tours division.
"Already, the aircraft has been proving very popular amongst ExecuJet customers, and so we are delighted to have the additional support of a second PC-24, extending its unique capabilities to even more of our clients in the region."
The PC-24's interior combines comfort and functionality with components specifically chosen to enhance the passenger experience, from soft leather finishes to rare hardwood cabinetry, and the latest in-flight entertainment and connectivity. Its generously sized cabin can seat up to 8 passengers and boasts a continuous flat floor, providing considerable headroom. The aircraft can reach Angola, Zambia, Malawi and Mozambique from ExecuJet's Cape Town FBO.