ExecuJet celebrates the arrival of Africa's first Pilatus PC-24
22 October 2018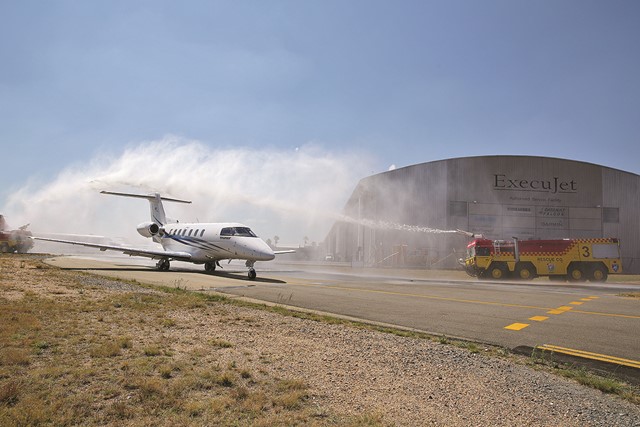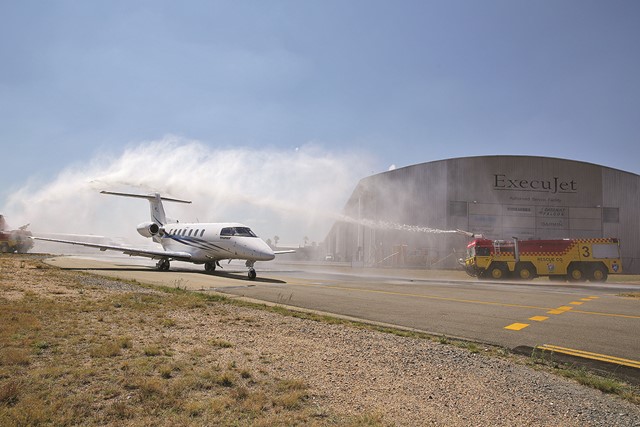 ExecuJet, part of the Luxaviation Group, is celebrating the arrival of Africa's first Pilatus PC-24 Super Versatile Jet at its Cape Town FBO in South Africa.
The PC-24 touched down at Cape Town International Airport in South Africa on 15 October, where it was welcomed with a traditional water salute. The aircraft will be based at ExecuJet's FBO facility at Cape Town International Airport, where ExecuJet will be responsible for the day-to-day management and operations on behalf of the aircraft owner.
Gavin Kiggen, Vice President Africa, ExecuJet, says: "All the staff at ExecuJet have been patiently anticipating the arrival of the PC-24 for months now and it was a significant day for everybody when the aircraft landed at its new home base. Africa is the obvious choice for the PC-24 as it has the perfect environment, with its testing terrain and challenging runways.
"We are honoured to be the first business aviation operator to manage the aircraft in the region and we look forward to managing the aircraft over the coming years."
The PC-24 will be available for charter and offers clients the latest in in-flight entertainment and connectivity. With six passengers, departing from Cape Town, the aircraft can reach Angola, Zambia, Malawi, and Mozambique. Flying from ExecuJet's FBO at Lanseria International Airport in Johannesburg, passengers can reach the Democratic Republic of Congo, Tanzania, Kenya and Mauritius.