ExecuJet Middle East Receives Bombardier ASF Excellence Award
19 November 2012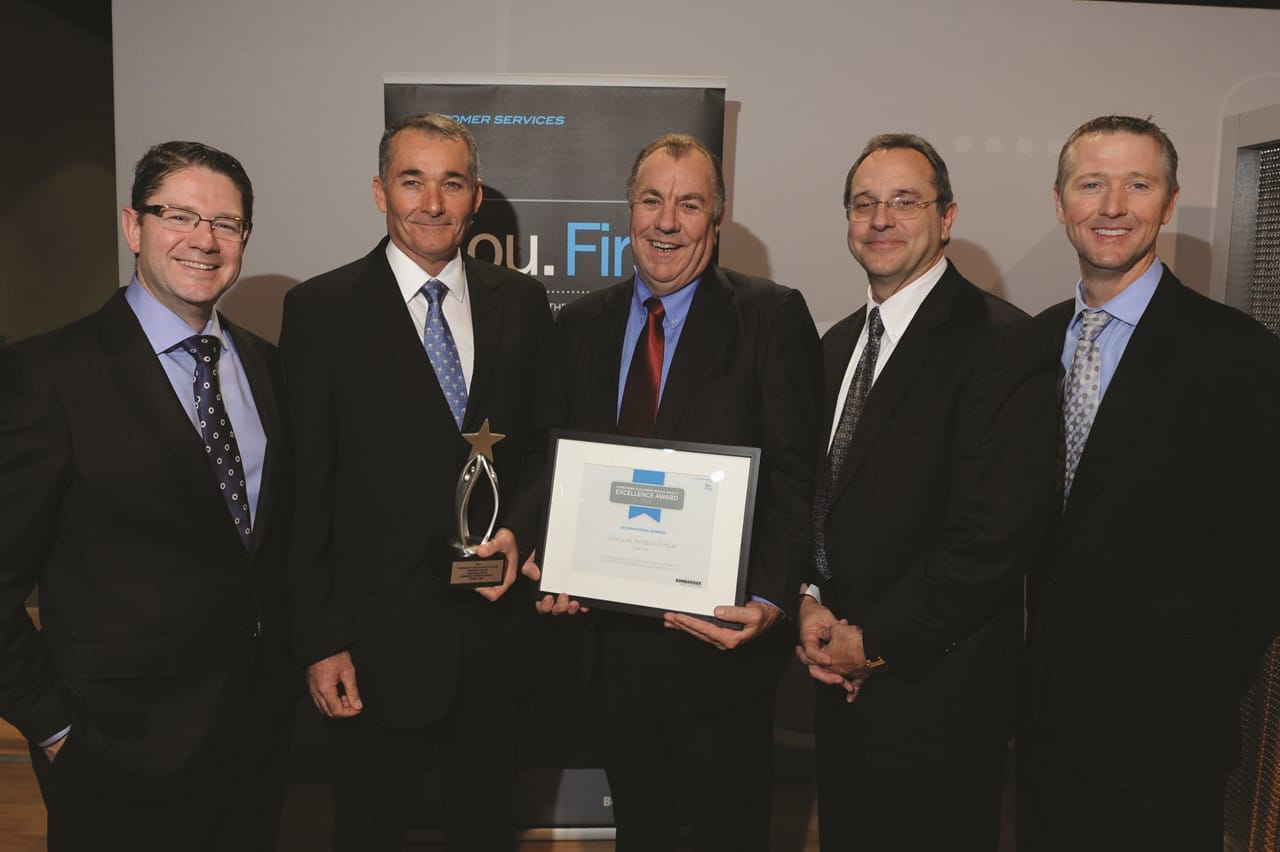 ExecuJet Middle East is celebrating after the company's Dubai MRO won the Bombardier* Authorised Service Facility (ASF) Excellence Award in the International category for the second year in a row. The Bombardier ASF Excellence Awards are presented annually to Bombardier ASFs based on a set of 13 criteria including quality assurance, technical compliance and customer influence, as well as management and representative input. The ASF Excellence Awards are split into five categories: Overall, North America, Europe and International Authorised Service Facilities along with a best Line Maintenance Facility.
"ExecuJet Middle East is delighted to win the International category for the second year running. This accolade is further testament to the high level of service we provide at our Dubai MRO," says Nick Weber, Maintenance Director, ExecuJet Middle East.
As a further achievement, the ExecuJet Dubai Fixed Based Operation (FBO) has enjoyed a bumper month with 560 movements at the facility - breaking the company's previous record at the location. ExecuJet recently introduced full ground handling services at the Dubai FBO and expanded the facility by taking over the largest dedicated business aviation terminal in the Middle East, previously managed by Executive Flight Service (EFS), to cope with increasing demand.
ExecuJet Aviation Group is a leading third party and independent maintenance, repair and overhaul (MRO) provider for business jets and supports a wide range of leading manufacturers including Bombardier and its Learjet*, Challenger* and Global* business jets around the world.
The company will be exhibiting at this year's Middle East Business Aviation Exhibition (MEBA) from December 11-13 at the new Dubai World Central Airport at stand 595.