Galápagos
Fauna and flora cruise in the footsteps of Darwin
For four days, you sail in Darwin's footsteps to discover the remote archipelago inhabited by iguanas, giant tortoises and a wide array of endemic birds. You also discover the astonishing flora clinging to life in lunar landscapes or blooming in luxuriant forests, and the amazing underwater world. Your experienced naturalist guide on board introduces you to all the secrets of the unique Galápagos Islands natural world.
Your exclusive programme*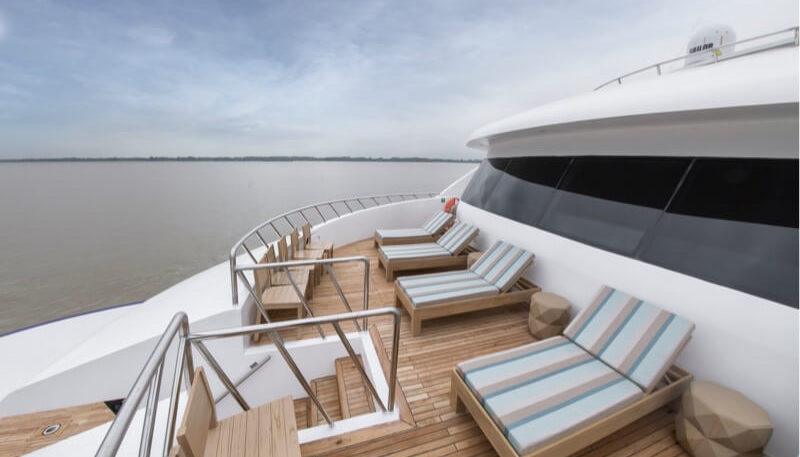 Landscapes of Bartolome and snorkeling
Transfer from Baltra airport and welcome by the crew on board your private catamaran. Sail to Bartolome Island, (scenery for Jules Verne's fiction book ''The Mysterious Island'').
Hike up to the highest point on the island (115m asl) to enjoy a wide view on Sullivan Bay and Pinnacle Rock.
Later in the afternoon, snorkel or scuba dive to explore the wonderful underwater world.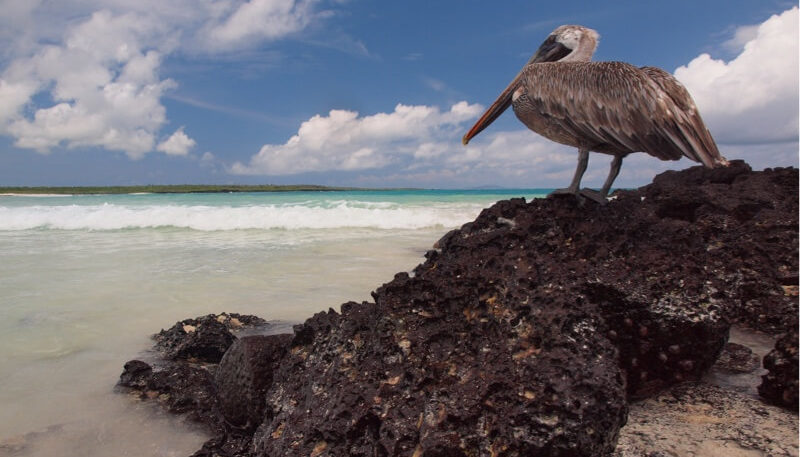 Bird watching on Floreana
Hike to Cormorant Point to reach a beautiful lagoon populated by flamingos.
Further explore of the Devil's Crown, a perfect spot for bird watching.
In the afternoon, pick or drop a letter at the world's most unusual Post Office to send a postcard, or walk to the ''Baroness Belvedere'' with your naturalist guide.
Enjoy a sun-downer aperitif on board your private boat.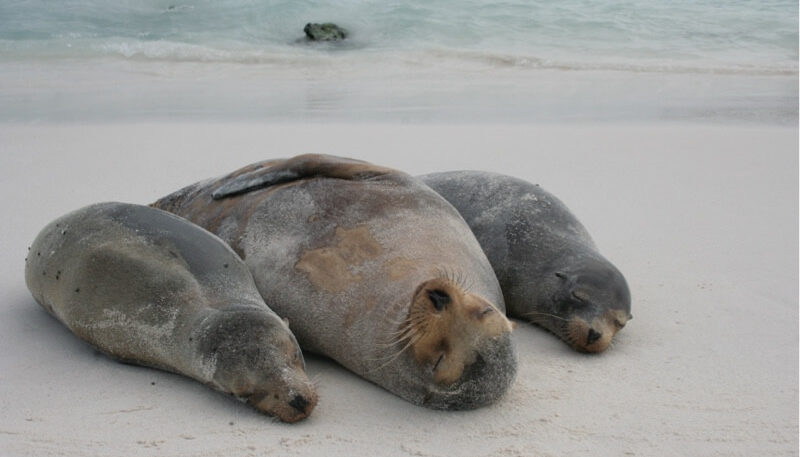 Discovering Santiago and Seymour
This morning discover the volcanic island of Santiago as well as the islet known as the "Chinese Hat" (only accessible by boat).
Sail to North Seymour where, led by your private naturalist guide, you will explore one of the largest rookeries on the Galapagos Islands, home to the Magnificent Frigate bird and the Blue-footed Booby.
Enjoy a delicious dinner of fresh fish platters.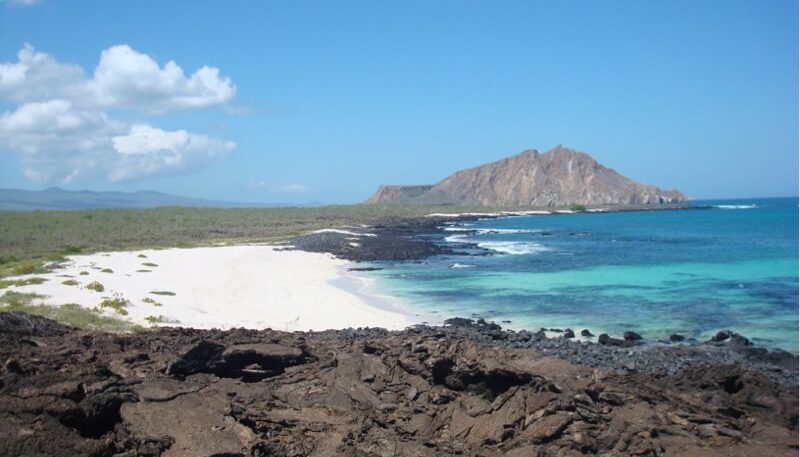 Black Turtle Cove exploration
Explore Black Turtle Cove on Santa Cruz Island, a unique and uneasy-to-reach place in the middle of the mangrove.
Later guided by your private naturalist guide, take an excursion on board your zodiac to observe the local marine life such as eagle spotted ray, reef sharks and green turtles…
Return to Baltra to take your flight.
*Note: This suggested programme can vary according to local requirements and activities are subject to weather conditions.
Your boat: Endemic
Your fully private catamaran is equipped with eight panoramic suites, each with individual balcony. The different decks offer a sunbathing area with hot tub, open-air lounges, a BBQ corner, as well as different rest and eating areas. Snorkeling equipment, kayaks and paddles are freely available to the guests.