Indonesia
Swimming with giant manta rays in Raja Ampat
Explore the unspoiled archipelago of Raja Ampat, in the north-east of Indonesia. Board a luxurious privatized sailing yacht and be amazed by the mind-blowing landscapes and secluded pristine beaches. ​
Dive into the turquoise blue waters to discover giant manta rays and other sea creatures that the world's most biodiverse ecosystem has to offer.​
Be one of the few privileged to experience this exclusive cruise.
Your exclusive programme*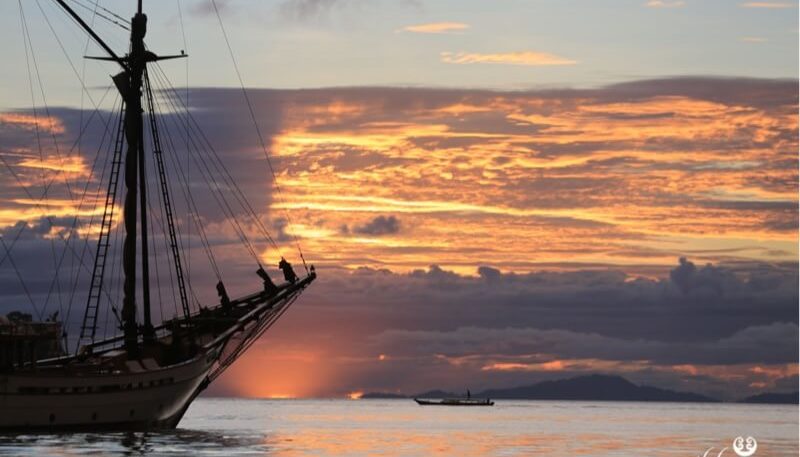 Sailing to Raja Ampat
Upon arrival at Sorong, board your private yacht to sail towards Raja Ampat archipelago, home to the richest and most bio-diverse marine life in the world.
Throughout the duration of the cruise, enjoy the numerous activities offered on board: snorkel or dive with your private instructor, try the wake-board, kayak, water ski or paddle.
Experience an afternoon dive at Cape Kri or go kayaking in the Gam mangroves.
Enjoy a sun-downer followed by a gourmet Asian dinner alfresco.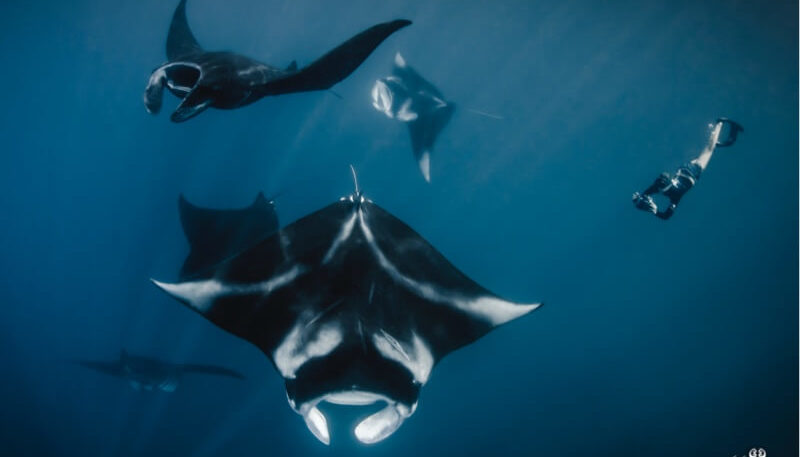 Encounter with the giant oceanic manta rays
After an open-air breakfast, enjoy an unforgettable encounter with the beautiful giant manta rays, swimming or diving on shallow sandy bottom.
Late afternoon, trek through the forest of Sawingrai village, guided by a local Papuan, to catch a glimpse of the mating rituals of the elusive Red Bird of Paradise.
Dine under a starry sky before sailing North-West towards the Wayag archipelago.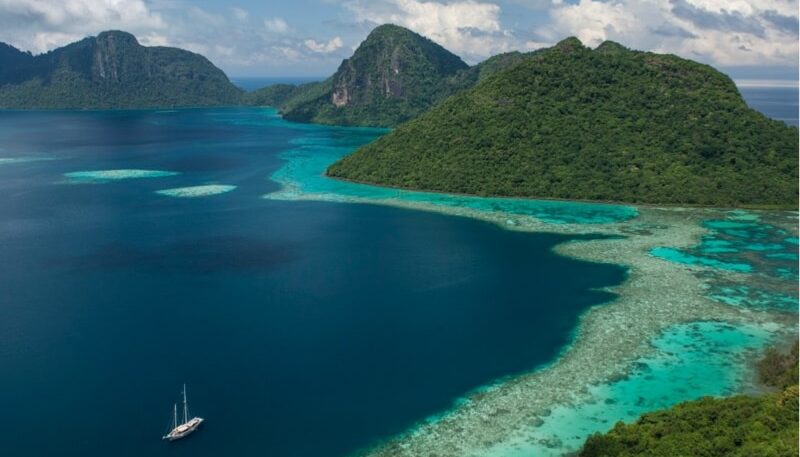 Wayag archipelago
Explore the Wayag lagoon by tender or kayak and discover its magical maze of limestone karsts, adorned with pitcher plants and wild orchids.
Trek on the karst pinnacles and climb Mt Pindito just after dawn or at sunset for a stunning panoramic view of Wayag's bay.​
Enjoy the numerous nautical activities offered on board or indulge yourself with a massage.
Close the day with an exceptional and exclusive private gourmet dinner on a virgin beach.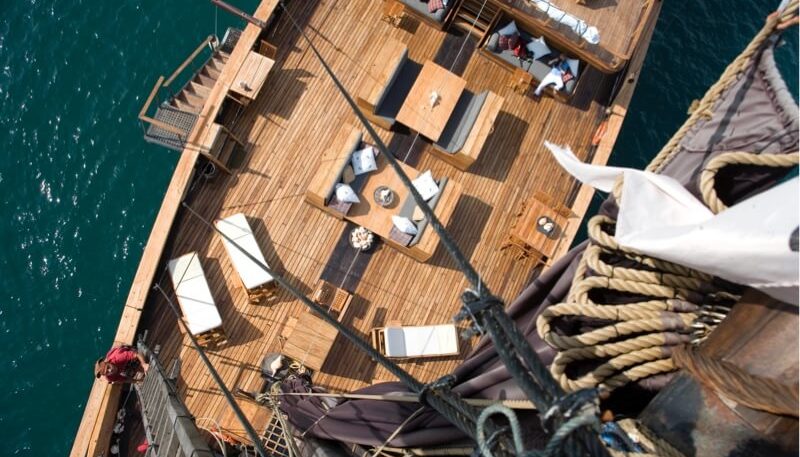 Activities on board
Continue to enjoy the services provided on board as well as the numerous activities proposed by your crew.
After a few hours admiring the stunning landscape, disembark in Sorong for your return flight.
*Note: This suggested programme can vary according to local requirements and activities are subject to weather conditions.
Your sailing yacht: Silolona
Skillfully designed and fitted with state-of-the-art technology, your traditional, hand-built Indonesian sailboat offers you a cruise of exceptional standing. During the navigation, you will be delighted by the luxury of your tastefully decorated cabins (three suites and two bedrooms) and pampered by a crew of 17 dedicated staff. Savor the finest Asian cuisine freshly prepared by your private chef, indulge yourself with a massage and enjoy the numerous activities offered to discover the beautiful underwater world.