Kenya
Encounter with wildlife and culture of Samburu land
This safari takes you to the heart of the Mathews Mountain Range, a hidden gem of Kenya. During the next few days, you will enjoy an exclusive experience guided by a member of the Samburu tribe to discover the gorgeous scenery of their land and to view the varied wildlife. Luxury takes a different dimension here, with tailor-made activities like a night under the stars in the middle of the bush...
Your exclusive programme*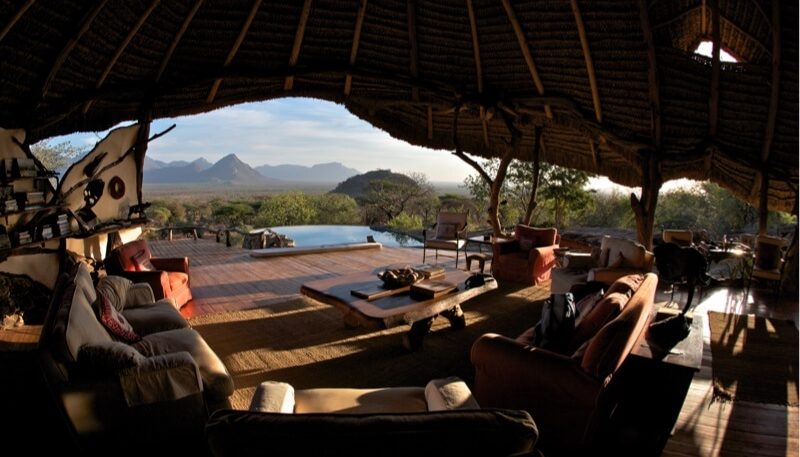 Discovery of the camp and first game drive
Transfer by chartered flight towards your camp located in the remote Mathews Mountain Range area, and surrounded by a stunning landscape.
First game drive in search of the fabulous wildlife of Kenya.
Back to the lodge, enjoy a sun-downer aperitif facing the beautiful scenery.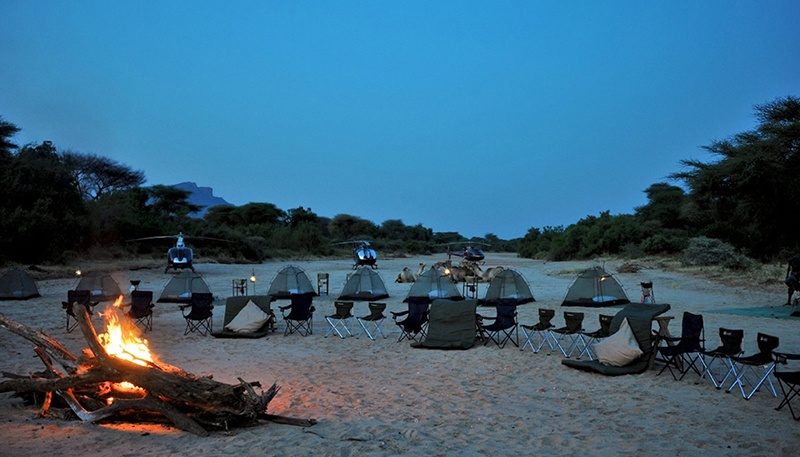 Elephant sanctuary, Singing Wells and a night under the stars
Early morning departure to visit Reteti Elephant Sanctuary, an amazing experience to learn about the rescue of baby elephants.
According to the season, you might be honored to attend the ancestral tradition of the Samburu people: the "Singing Wells".
Alternative options: art and craft workshop with Samburu women, horse ride, wildlife watching from the lodge...
In the afternoon, Samburu guides together with either horses, camels or vehicles, take you to a private fly-camp set-up exclusively for you somewhere in the middle of the bush.
After a dinner around the fire place, spend the night under the stars, in a stunning setting.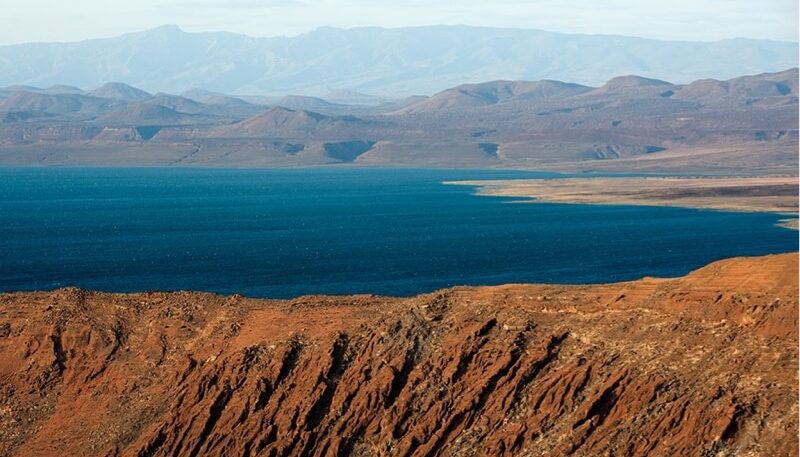 Suguta Valley and Lake Turkana
After breakfast, a helicopter will take you on a 5 to 6 hours excursion and scenic flight over Suguta Valley and the amazing Lake Turkana: from the air, you discover some of the most spectacular scenery in Kenya.
Different stops are planned during the day, before heading back to the lodge.
Enjoy your dinner prepared by your private chef with fresh produce from the organic garden.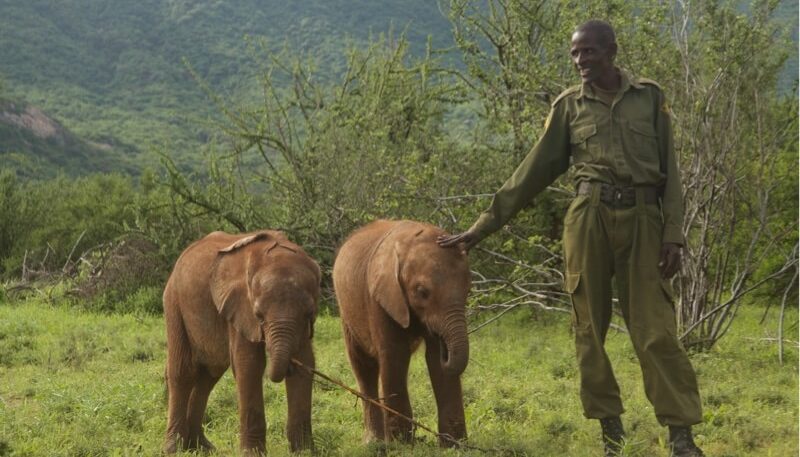 Bush breakfast
Early morning game drive to look for wildlife.
Enjoy an exclusive and well deserved breakfast in the bush.
Back at your lodge for departure to Nairobi in your chartered aircraft.
*Note: This suggested programme can vary according to local requirements and activities are subject to weather conditions.
Your accomodation: Sarara Camp
Hidden in a wild and remote area of outstanding natural beauty, your camp is composed of only six luxury tents that perfectlyfit in the natural environment. You will enjoy delicious food under the stars, relax on your terrace with an exceptional view, or watch, from the infinity swimming pool, the animals coming to drink at the lodge's pond.