Finnish Lapland
Luxury family adventures in search of Santa Claus
Welcome to the land of the Sami people, herds of reindeer, the Northern Lights and Santa Claus! Finnish Lapland rolls out cottony landscapes with frozen lakes and giant coniferous forests like a white carpet reserved for lovers of wide-open spaces and Nordic activities. On your agenda: snowmobiling, dog sledding, snowshoeing, cross country or ice fishing, reindeer encounter, northern lights observation… and a visit from Santa Claus himself! 
Your Accommodation: Luxury Lodge L7
Luxury Lodge L7 is a unique full-service house near Akaslompolo, on the side of Pallas-Yllas national park. With 2 suites and 5 spacious bedrooms, the Lodge has ca. 750 m2 including a big living room with cosy fireplace, dining area, sauna and outdoor jacuzzi to relax at the end of the day. Winter clothing and boots are provided during the stay. 
Serving all meals as well as afternoon tea daily, the food is influenced by ingredients foraged in the forest and is exceptional. Every evening the 4 or 5 course menu is prepared by the private chef using fresh and delicious ingredients. L7 lodge is located well away from any light pollution making it a great place to see the Northern Lights. With outstanding service this is the perfect place for a multi-generational family holiday!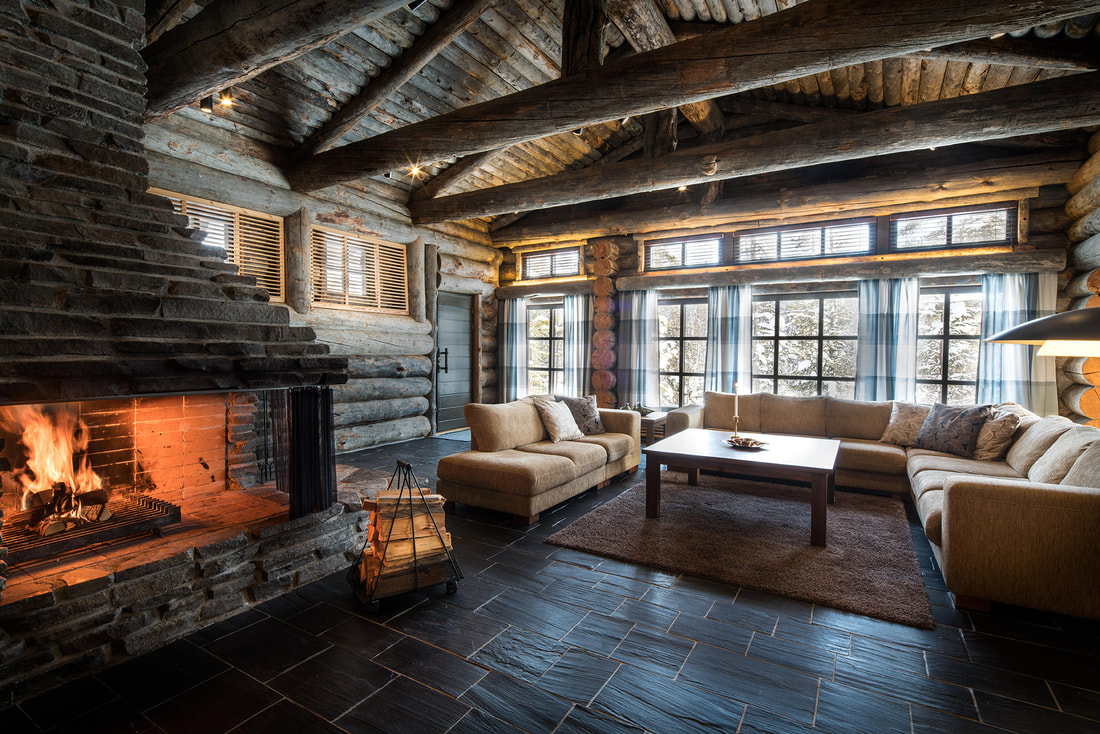 Your Amazing Trip in Finnish Lapland
The season to explore Finnish Lapland in the snow runs from mid-December to end-March.
As with all our trips, the suggested itinerary can be tailored to your group and preferences and may vary according to local requirements and weather conditions at the time. All activities can be tailored for families with kids.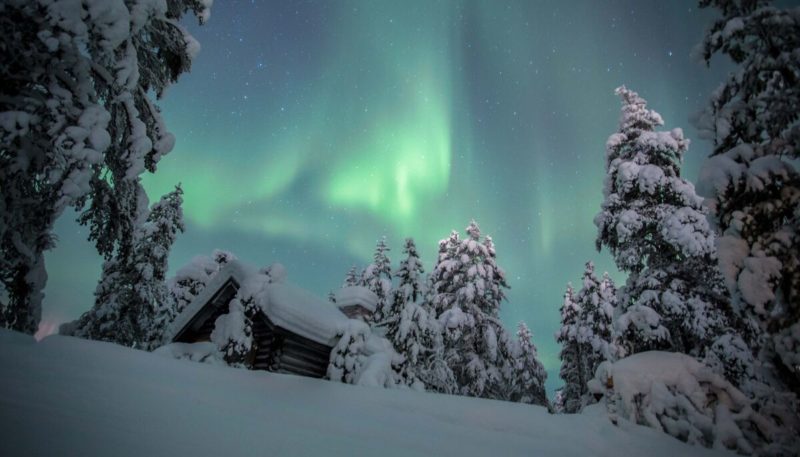 Chase the Northern Lights
Fly by private jet to Kittila Airport and transfer to Luxury Lodge L7.
Enjoy a guided snowshoe excursion from the comfort of your front door.
After a sumptuous dinner prepared by your private chef, experience star gazing and storytelling by the fireside as you sit under the glorious Northern Lights.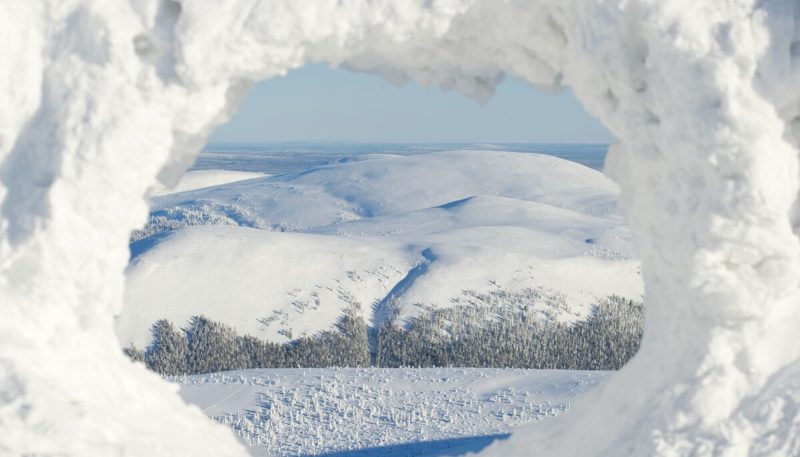 Husky Safari and Christmas Baking
Practice your mushing as you steer a sled of 4 - 6 huskies on a snow safari through Lapland, along the way enjoying warm drinks around an open fire amongst a winter wonderland
After baking your own gingerbread, partake in a guided cross country ski lesson or an ice fishing tour.
In the evening, chase the Northern Lights across the silent snowy landscapes, driving a snowmobile or seating in a cosy heated sleigh.
Snowmobile and a visit from Santa
Choose between a "nice and easy" or a "further and faster" snowmobile tour, stopping to toast marshmallows around a campfire!
Experience a magical visit from Santa Claus himself! Children should expect reindeer and presents… and a jolly good time for all.
Take some time out to enjoy the spa, sauna and hot tub with a view on the snowy forest.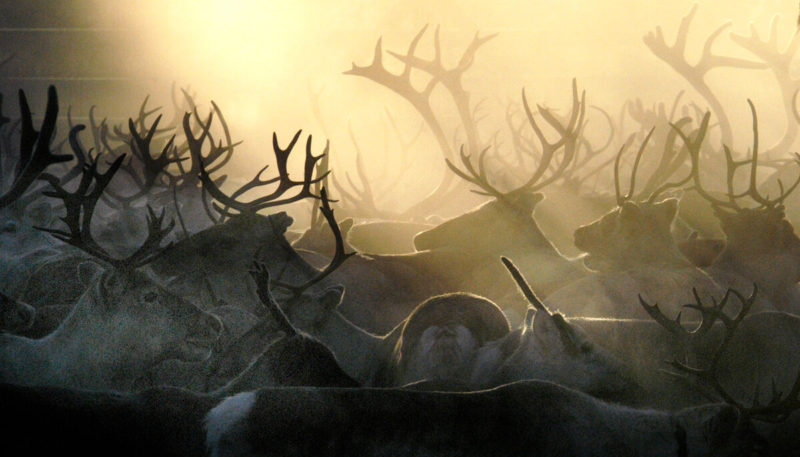 Visit a Reindeer Farm
Visit a reindeer farm and meet a herder to learn about his interesting life in Lapland and the Sami culture.
Experience one of the Arctic's oldest traditions - a peaceful reindeer sledding ride through the enchanting wonderland.
Take your private jet back home with wonderful memories to cherish a lifetime.
Guest Testimonial
January 2022
"I travelled to the Finnish Lapland on an Amazing Trip last winter with my husband and 5-year-old daughter. What an experience of total disconnection! Beautiful scenery and a variety of activities that all of us could enjoy. My favourites were dog sledding - an experience you should have at least once in your life - and watching the Northern Lights dancing in the sky. The silence of nature, the quiet strength of the elements around is surreal. My daughter was very impressed by her meeting with the 'real' Santa Claus! She also loved the ride on the reindeer-drawn sleighs and meeting a Sami herder who told us about his life in Lapland. In short, a winter trip that I highly recommend for all families, we have such wonderful memories."