New Zealand
Exclusive journey through the wilderness
Quench your appetite for adventure, leave the city behind and glide into the depths of New Zealand nature. Indulge yourself with a fully exclusive stay at one of the most breath-taking places in the country, accessible only by helicopter. Scenic flights will take you to the most remote areas of the South Island to enjoy an unforgettable experience, from unspoiled glaciers and stunning mist-shrouded fjords to the best vineyards of the country.
Your exclusive programme*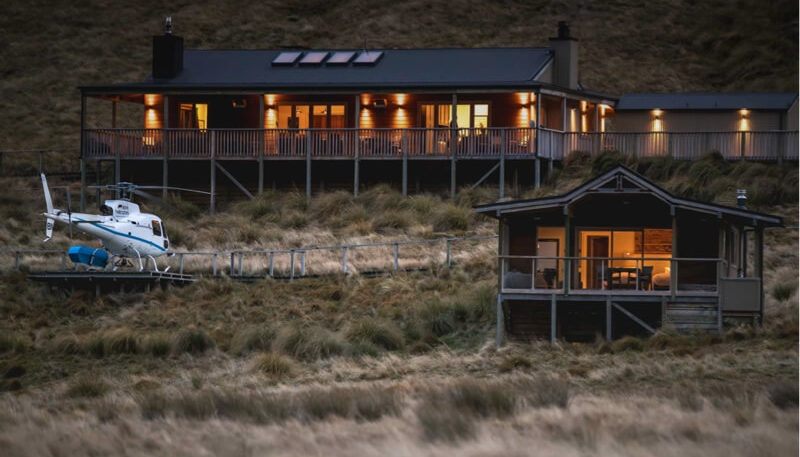 Hike in the reserve
Helicopter transfer to your lodge, booked in exclusively for you.
Welcome drink and introduction with your private guide.
In the afternoon, your expert guide will take you for a hike, ranging from a gentle walk to neighbouring waterfalls through to more challenging hill climbs according to guests.
In the evening, enjoy a stunning star gazing night, in one of the best spots on earth.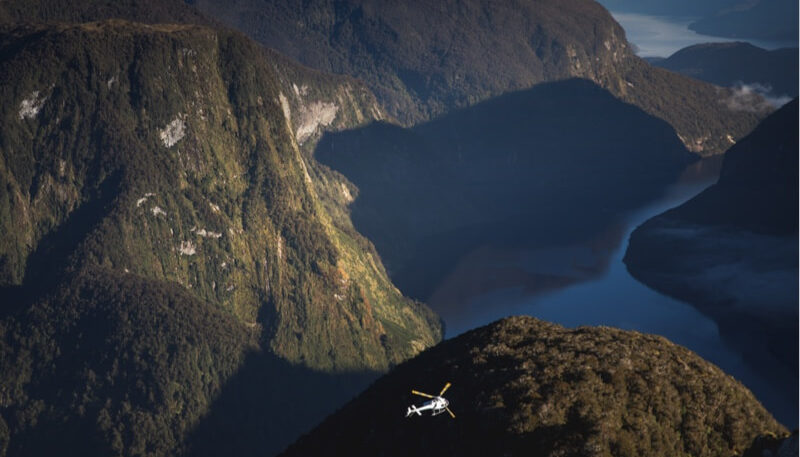 Dusky Sound exploration
Board your privatized helicopter for an entire day dedicated to the discovery of Dusky Sound, one of the most remote fjords in Fiordland National Park, following the footsteps of Captain Cook.
Enjoy a gourmet picnic lunch during the day, indulging in breathtaking scenery.
Back at the lodge, enjoy your aperitif and fine dinner in the main chalet, or savor an intimate candlelit dinner on the terrace of your private chalet.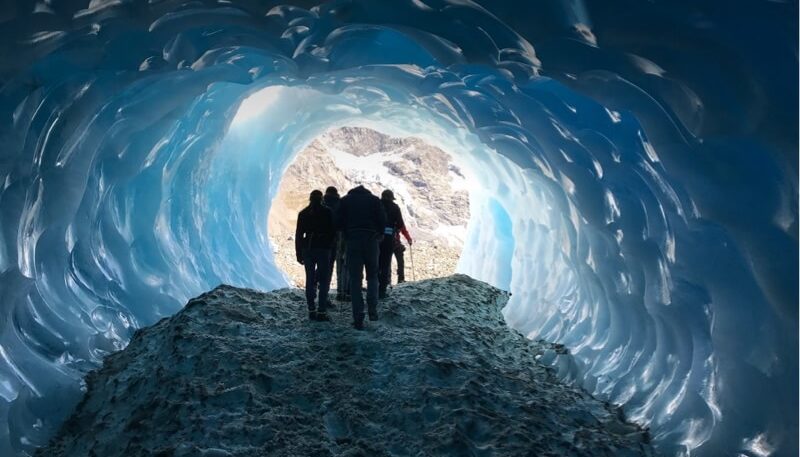 Mount Cook glacier ice-trek
Helicopter flight to the Mount Cook.
Embark on an ice-trek through the stunning and unspoiled blue ice caves at the Mount Cook glacier.
Before starting the ice-trek, your professional guide provides you with the necessary material and safety briefing. Enjoy your gourmet picnic lunch facing a stunning alpine location.
Dinner prepared by your private chef at the lodge.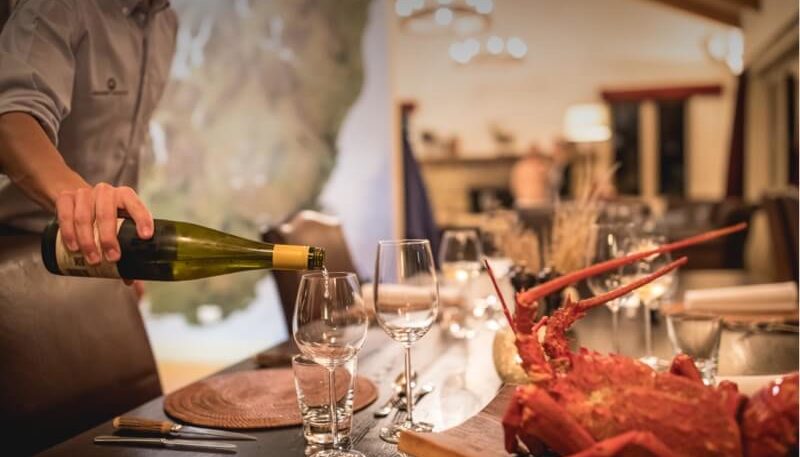 New Zealand´s vineyards
Helicopter flight to the vineyards of Central Otago region: exploration of the vineyards and tasting session of the best wines in the country.
Return to Queenstown by private car or helicopter.
*Note: This suggested programme can vary according to local requirements and activities are subject to weather conditions.
Your accommodation: Minaret Station Alpine Lodge
Accessible only by helicopter, the Alpine Lodge is lost in the middle of gorgeous natural scenery. It hosts a maximum of eight guests in four luxurious chalets, each with its own onsite private guide. Fully immerse in the local experience, with the finest food and New Zealand's best wines. From the exceptional intimacy of your private chalet, you wonder at the breathtaking scenery.