Rwanda
In the realm of the mythical mountain gorilla
In the magnificent scenery of the Volcanoes National Park, one of the last sanctuaries for the mythical mountain gorillas in the world, hike through the mountain forests in search of the peaceful giants, in the footsteps of the legendary Dian Fossey. ​
Your accommodation, a genuinely luxurious and eco-sensitive safari lodge, is the ideal base camp for you to enjoy the most immersive wild primate experience.
Your exclusive programme*
Welcome at the lodge and first exploration
Welcome at the airstrip and transfer to one of the most luxurious lodges in the Volcanoes National Park area.
In the afternoon, you go for a walk around the lodge to meet the local communities or discover Buhanga Eco Park, a cultural location built on an ancient sacred site.
Enjoy a sundowner aperitif on the terrace of the lodge in front of a stunning view before savouring a gourmet dinner.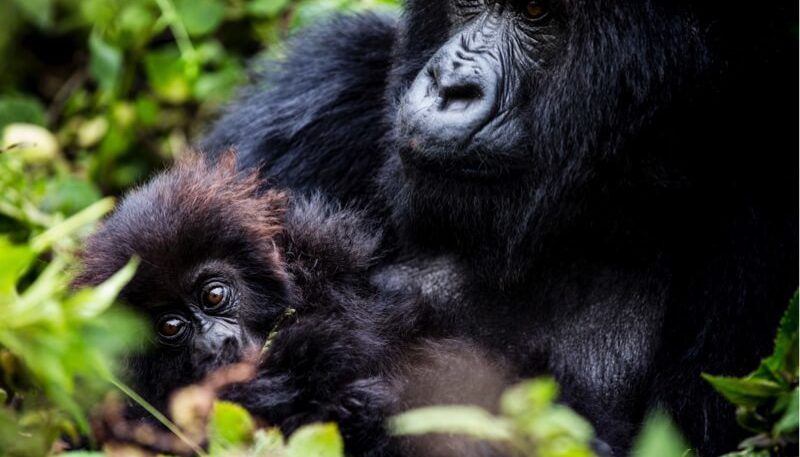 First encounter with gorillas
At sunrise, your naturalist guide, a primate specialist, will join you and lead you to the park entrance to start the trek in a private group.
Hike through gorgeous bamboo and Hagenia forests in search of the pre-selected gorilla family (previously chosen with your guide), for an encounter of indescribable intensity! Each hike can last from 2 to 8 hours depending on the location of the gorilla group. For the well-being of the gorillas, your encounter is limited to one hour at a maximum (children allowed >15 y.o.).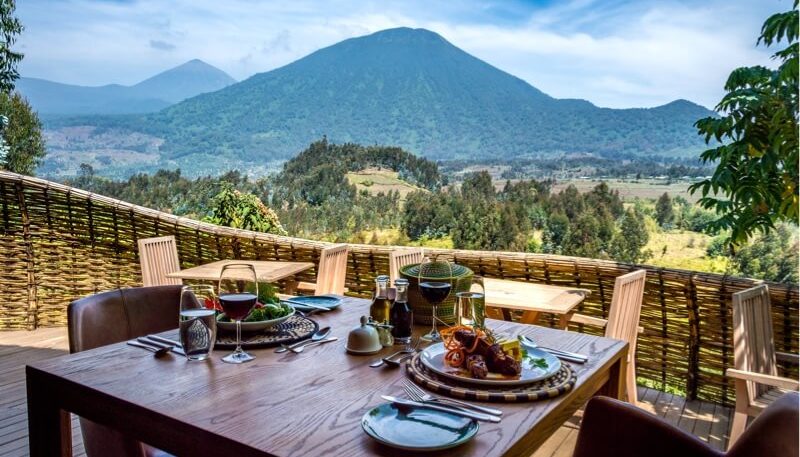 Second encounter with gorillas
This morning, you leave for a second gorilla trek. Today there are only around 1000 mountain gorillas left in the world, so it's a privilege to see them. The encounter with mountain gorillas in their natural environment is an experience you will never forget.
Back at your lodge, enjoy the different activities proposed or pamper yourself at the spa.
In the evening, let your chef surprise you with a gourmet dinner prepared with fresh organic ingredients grown locally.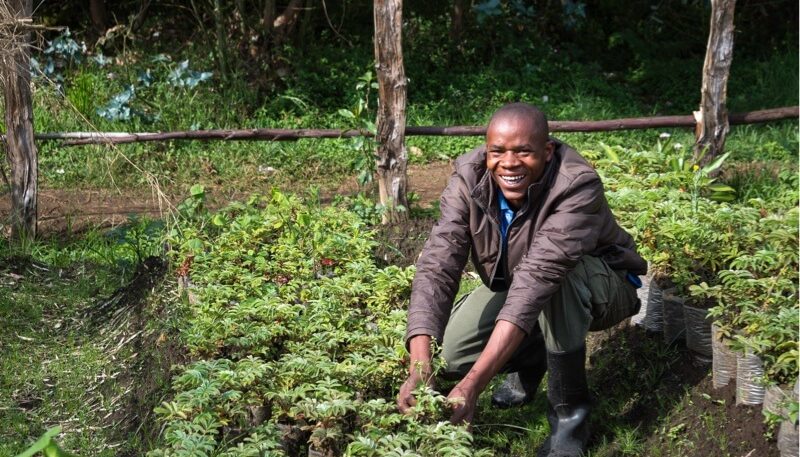 On the footsteps of Dian Fossey
In the morning, you are invited to participate in the reforestation programme with the plantation of an indigenous tree: an opportunity to help restore the gorillas natural habitat and learn more about sustainability projects in the area.
Visit of the Dian Fossey exhibition with a private guide before heading back to the airport.
*Note: This suggested programme can vary according to local requirements and activities are subject to weather conditions.
Your accomodation: Bisate Lodge
Set on the edge of Volcanoes National Park, your lodge is a true corner of paradise skillfully mixing high luxury and local style, designed to create a warm and welcoming atmosphere. The lodge offers six spacious en-suite forest villas, each with a gorgeous view on the volcanoes. It is one of the most luxurious accommodation options in the area, which combines the bucket-list gorilla trek with a pioneering vision of reforestation and community partnership.