Our Experience Collections
Bringing together our iconic journeys, long-time favorites and recent inspirations. Itineraries for any time and at your own pace.
Don't see your dreamed destination? Let us know and we will craft something bespoke for you.
Combine your interests with a unique and limited experience, solo or guided. These journeys are constructed around a particular event, exhibition or occasion to witness.
Check our curated musical events not to miss.
Spectacular elite moments for your clients and investors, experiential public relations and marketing in the most creative and artistic forms.
Our Story
La Fugue, part of the Luxaviation Group, is the first luxury travel agency centred on musical experiences. Founded in 1981 by Frédéric Pfeffer and born from a passion for travel and classical music La Fugue crafts exceptional travel experiences, catering to small and large groups alike, ensuring meticulous precision and a refined touch to make each trip a work of art.
Our iconic journeys open hidden doors to culture, art, music, architecture, history, and heritage for high-end travel enthusiasts.
Through its vast network of contacts, La Fugue can bring you closer to a country's decision-makers, introduce you to current cultural personalities, visit an impenetrable place, savor a spectacular musical surprise in the heart of the desert, privatize a palace or maybe to participate in major events in a highly exceptional environment.
Our expert and passionate team of travel designers and the extensive catalogue of curated destinations and events are waiting to create your own quintessential moment.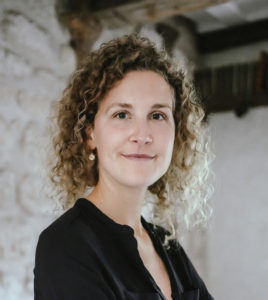 Chloé Lefevre
Chloé, la Chef d'Orchestre, devores travel books to get inspired. Her dreamy, curious, and reactive signature is present in all projects designed. Admirer of the astonishing vastness of deserts landscapes and visual arts, specifically charcoal drawings on white paper.
She is a globetrotter, exploring from Rwanda to Egypt, from the Basque Country and all the way to Canada (where she lived), she has been always eager to share and discover addresses, anecdotes, and hidden gems.
Nicolas Bouvier, one of her favorite authors, wrote: "One thinks that one is going to make a journey, yet soon it is the journey that makes or unmakes you".
David Martin Segura
David, is a curious nomad; he was born in Mexico and has lived in Mauritania and the United Arab Emirates. This international path has given him cultural awareness and intercultural competences, a necessity in today's global and interconnected world.
He produces experiences that inspire the ability to enjoy life, cherish comforts and pleasures over and above while discovering unique destinations. His must visit destinations are Portugal, Iceland, and India.
David is a devotee of travel, architecture, photography, and dogs.