Global Sky Media - Luxaviation CEO Sees Deficiencies in Seemingly Buoyant Market
24 February 2023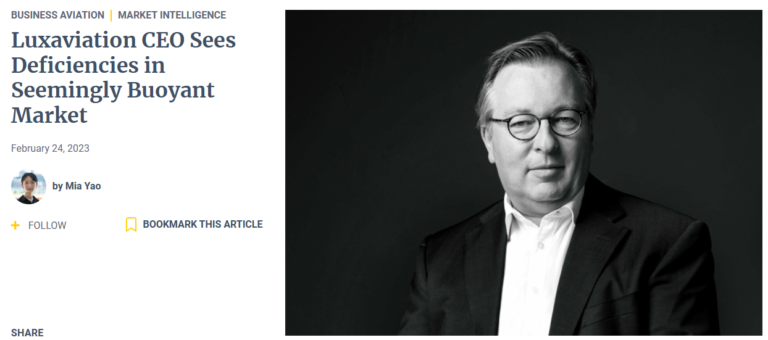 Luxaviation CEO Patrick Hansen is predicting a strong and buoyant business aviation market in 2023, despite the fact that growing costs are bringing low margins to the sector.
"I'm sure that for the next six to twelve months, people will continue to live on the buoyancy and the structural issue of the market," said Hansen, adding that people are living in a certain time when they don't see the deficiencies.
The major deficiency, he says, are the extremely low profit margins due to increasing costs and regulatory issues, which have been witnessed across all regions...