10 Most Popular Private Jet Destinations - Private Jet Charter Flights 2023
7 April 2023
As more and more people discover the unparalleled advantages of private jet travel, the demand for luxury aviation experiences continues to soar. Before we delve into the 10 most popular private jet destinations in 2023, let's take a look at the private jet charter industry growth.
Private Jet Charter - An Industry that Grew Exponentially
In the previous year 2022, the number of private jet flights in the United States exceeded 50,000, with a surge in demand observed during the initial quarter of 2023. Globally, the business jet market has demonstrated a steady increase, growing from 22.38 billion dollars in 2022 to 22.58 billion in 2023, representing an annual growth rate of 2.3%, according to Gitnux.
This growth indicates the industry's robust and resilient nature, as it continues to evolve and expand in response to the changing demands of modern business travel.
From the convenience and flexibility of custom flight schedules to the exclusivity and privacy of boarding your own aircraft, there's no denying that flying private offers a whole new level of comfort and style.
Popular and Most Frequent Private Flights Destinations
In this article, we'll take you on a journey through the top 10 most popular private jet destinations around the world, highlighting the unique experiences and world-class facilities that make them stand out.
We have selected these top 10 most frequent private jet charter destinations based on a number of factors. So, we are sure to provide you with the most popular and the best private jet destinations around the globe.
With Luxaviation's exceptional private jet charter services, you'll be ready to embark on your next luxurious adventure in no time.
Top 10 Most Popular Private Jet Destinations
1. Las Vegas, United States - Most Frequent Private Jet Charter Destination
The glitz and glamour of Las Vegas make it an irresistible magnet for private jet travellers seeking excitement and luxury. The Entertainment Capital of the World offers everything from high-stakes gaming and opulent resorts to world-renowned dining and star-studded shows.

Las Vegas has three major airports that cater to private jet charter services. Harry Reid International Airport (LAS), formerly known as McCarran Airport is the most popular choice due to its convenient location near the I-15 and I-215, and its proximity to downtown Las Vegas. Henderson Executive Airport (HSH) is ideal for those who prefer a quieter environment and is located near the stunning Rio Secco Golf Club. Get in touch with our air charter office in Miami for more information and booking.
Finally, North Las Vegas Airport (VGT) is situated in the heart of the city, making it easily accessible from anywhere in Las Vegas and close to the Las Vegas Golf Club. All three airports offer top-notch FBO services and swift access to the iconic Las Vegas Strip.
2. London, United Kingdom - Popular Destinations for Business Travelers
The private aviation market in the United Kingdom is the third largest in Europe, surpassed only by France and Germany. The majority of private jet activity is concentrated in London, which is Europe's top city for private jet travel. Every year, over 90,000 private jet departures take place in and around London.

This historic city offers a delightful blend of old-world charm and modern innovation, with iconic landmarks such as Buckingham Palace, the Tower of London, and the Shard. For seamless travel, Luxaviation can arrange your arrival at one of several private jet airports in the city. Contact our UK offices at the Duxford office, Fairoaks office, Stapleford office, and Newmarket office to get more details.
London offers a choice of 14 private jet airports available. Among them, London Luton (LTN), London Farnborough (FAB), and London Biggin Hill (BQH) rank as the top three, followed by RAF Northolt (NHT), London Stansted (STN), and London City (LCY).
All of these airports provide excellent FBO (private jet terminal) facilities for private jet passengers and crew, ensuring a seamless travel experience. For more information on private jet charters to London airports, contact us today.
3. St. Moritz, Switzerland - Popular Vacation Destination
Nestled amidst the breathtaking Swiss Alps, St. Moritz is a luxurious playground for winter sports enthusiasts and discerning travellers alike. As the birthplace of Alpine winter tourism, this prestigious destination boasts world-class skiing, high-end shopping, and exclusive events like the Snow Polo World Cup.

With Luxaviation, Samedan Airport (SMV) is the perfect choice for private jet landings. This small airport specializes in non-commercial jets and is conveniently located just three miles from St. Moritz. Although Samedan Airport boasts stunning views at its altitude of 1800m, it cannot accommodate commercial aircraft due to its short runway.
4. Nice, France - Private Jet Routes Popular Destination
The sun-soaked French Riviera is synonymous with luxury, and Nice serves as the perfect gateway to this glamorous region. With its azure waters, vibrant art scene, super exclusive resort, and delectable cuisine, Nice attracts high-profile visitors seeking a taste of the Mediterranean lifestyle.

Luxaviation can ensure a seamless private flight to Nice Côte d'Azur International Airport (NCE), which boasts a dedicated private jet terminal that promises discretion and a VIP experience from the moment you touch down. Contact us at our Cannes Office to inquire about the flights and for booking a private jet charter.
5. Zurich, Switzerland - Private Jets to Business Hubs
As Switzerland's largest city and a global financial powerhouse, Zurich attracts private jet travellers with its unique blend of picturesque beauty and cosmopolitan sophistication. Stroll along the enchanting Bahnhofstrasse, explore the historic Old Town, or indulge in Swiss chocolate and fine dining.
Fly in style to Zurich with Luxaviation's private charter jet service to Zurich Airport (ZRH), one of Europe's largest and most popular airports. Located just 8 miles north of Central Zurich, ZRH's extensive mass transit system offers seamless connectivity to the city's various destinations. If you are short on funds, you can also grab our Empty Leg Flight services.
When it comes to private jet travel, St Gallen can be a cost-effective alternative to Zurich, with the added bonus of having a Luxaviation partner FBO located there.
6. Dubai, United Arab Emirates - Ditch Flight Delays of Commercial Airlines and Fly Privately
Dubai is the epitome of luxury and opulence, where private jet travellers can experience cutting-edge architecture, lavish resorts, and extravagant shopping malls. Marvel at the Burj Khalifa, indulge in Michelin-starred cuisine, or unwind on pristine sandy beaches overlooking the Arabian Gulf.

Luxaviation's charter services can whisk you away to Al Maktoum International Airport (DWC) or Dubai International Airport (DXB), both offering premier facilities that cater to the needs of discerning passengers. Contact our DXB office or DWC office for any queries. We also operate FBO at both of these airports.
7. Aspen, Colorado
A haven for winter sports aficionados and luxury seekers alike, Aspen is renowned for its world-class ski resorts, exciting hiking trails, upscale boutiques, and vibrant après-ski scene.

The stunning Colorado Rockies provide a picturesque backdrop for your snow-capped adventures, while the Aspen Art Museum and fine dining establishments cater to cultural enthusiasts.
If you're planning a luxury ski trip to Aspen, Aspen-Pitkin County Airport (ASE) airport is the best choice for your private flight arrival and departure needs. Located just four miles from the city centre, ASE offers convenience and ease for travellers.
However, for those seeking a more cost-effective or convenient option, Lake County Airport (LXV) is also available, situated only 24 miles away. Contact our brokers or reach out to our Miami office today to plan your next private jet charter to Aspen.
8. Ibiza, Spain - Most Popular Destinations for Pristine Beaches
Ibiza, the ultimate Mediterranean hotspot, entices private jet travellers with its idyllic beaches, world-famous nightlife, and picturesque landscapes. From daytime relaxation in secluded coves to dancing the night away in legendary clubs, Ibiza offers an unforgettable experience for every luxury traveller.

Get in touch with our Ibzia office and touch down at Ibiza Airport with Luxaviation's exceptional charter and FBO services. Ibiza Airport (IBZ) is the prime facility serving both the island of Ibiza and Formentera. Only four miles from the city centre, the airport has a rich history as a former military airport and now serves all domestic and international flights to and from the island.
9. Mykonos, Greece - Popular Route for Private Jets
Mykonos is a Greek tropical paradise that effortlessly combines glamour with traditional charm. Its sun-kissed beaches, whitewashed villages, and vibrant nightlife have made it a favourite among private jet travellers seeking a luxurious Aegean retreat.
Located just 3 km from the town of Mykonos in Greece, Mikonos Airport (JMK) is the ideal choice for private jet charters. This airport is conveniently situated just a few minute drive away from the main resort and is capable of accommodating a wide range of private jets, from medium-sized to large airliners.
For those seeking alternative options, it is also possible to land at Syros Airport (JSY) on Syros Island and take a ferry to Mykonos. With Luxaviation's private jet charter services to Mikonos Airport, you can enjoy a luxurious and hassle-free travel experience to this stunning Greek destination.
10. Geneva, Switzerland - Popular Route for Business Private Jet Travelers
As a prominent hub for diplomacy and a gateway to the Swiss Alps, Geneva attracts private jet travellers with its pristine beauty, rich cultural heritage, and international atmosphere. Discover the stunning shores of Lake Geneva, delve into the world of horology at the Patek Philippe Museum, or indulge in Michelin-starred dining.

Luxaviation can ensure a smooth arrival at Geneva Cointrin International Airport located just north of downtown. As the city's most popular private jet airport, GVA offers convenient access and excellent facilities. However, for those who prefer alternative options, Annemasse Airport (QNJ) is situated only 6 miles away, and Meythet Airport (NCY) is just 20 miles away.
Fly Privately to Most Popular Private Jet Charter Flight Destinations with Luxaviation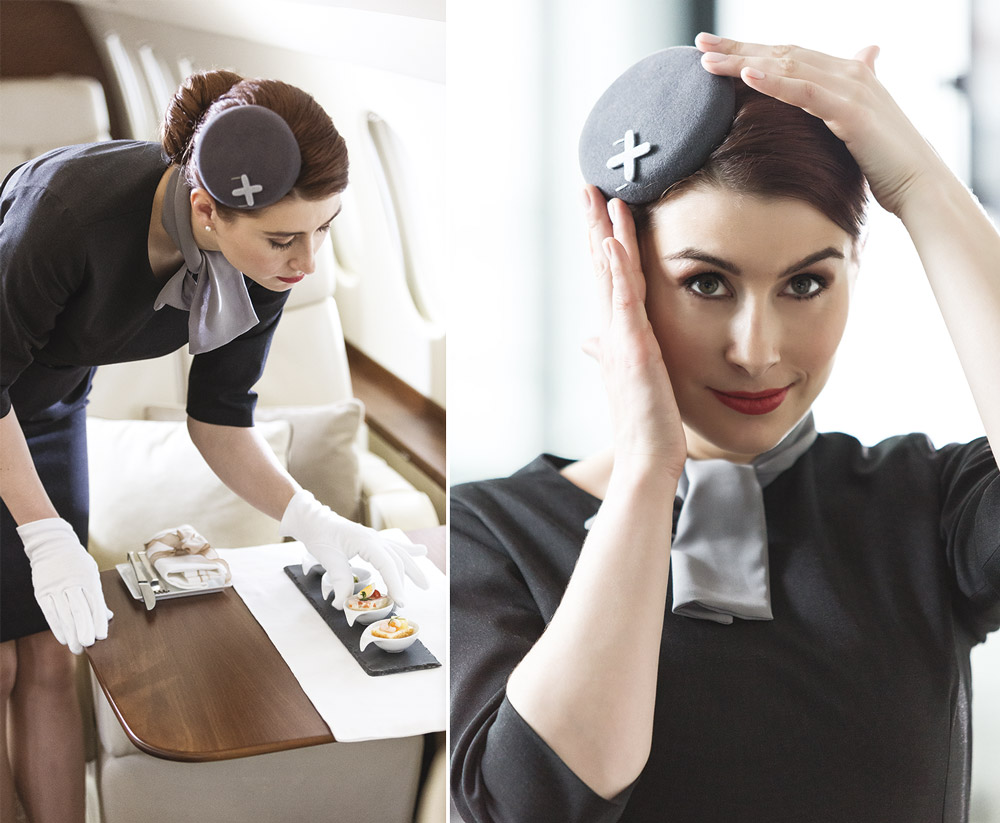 With Luxaviation's world-class private jet charter services, you can experience these breathtaking destinations and more. Our commitment to safety, luxury, and personalised service ensures that your journey is as unforgettable as the destinations themselves.
As a premier private jet charter company, Luxaviation is dedicated to providing an exceptional experience from the moment you book your flight until you return home. Our extensive fleet of state-of-the-art aircraft is ready to whisk you away to any of these top private jet destinations or other bespoke locations around the globe.
So, why not embark on a luxurious adventure and explore the world in the comfort and exclusivity of your own private jet?
Choose Luxaviation and let us turn your journey into an unforgettable experience. Contact our team today to book your next charter flight and do not ever worry about long delays on commercial flights.