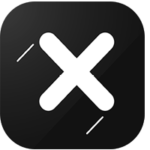 Discover Aircraft Management Excellence With Our New Aircraft Owner Module
The Latest Evolution of Our Luxaviation App
Introducing the new Aircraft Owner Module. Designed exclusively for aircraft owners, this exciting addition redefines aircraft management with real-time tracking, streamlined performance and reporting insights, and direct account manager communication.
Your Luxaviation App is your command centre, making aircraft ownership effortless.
Your App, Your Command Centre
Effortless Aircraft Management at Your Fingertips
Instantly access aircraft info, switch between aircraft seamlessly, connect easily.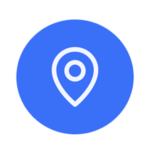 Live Tracking
Stay informed about your aircraft's location and real-time flight tracking.
Statistics
Unlock instant aircraft performance insights: flights, hours, mileage.
Aircraft Schedule
Keep your schedule in check with the upcoming events feature.
Flight Schedule Mastery
Navigating Your Aircraft's Journey, Start to Finish
Comprehensive aircraft schedule: past, upcoming, and maintenance.
Identify owner flights, empty legs, charters, all in one place.
Real-Time Flight Insight
Navigating Your Aircraft's Every Move, Live and Informed
Get precise real-time info on your aircraft's location and destination.
Monitor speed, altitude, and more for an informed journey.
Insightful Reports Hub
Elevating Aircraft Management with Data Control
Dive into flight stats, aircraft analytics, top destinations, and document repository.
Maintenance at a Glance
Safeguarding Your Aircraft, One Maintenance at a Time
Stay informed on aircraft maintenance – upcoming, in progress, and completed.
Know the where, when, and timing of each service.