ExecuJet operates a full service, private FBO facility at Sydney Airport, located approximately 12km from the city centre. Perfectly positioned for passengers to enjoy an efficient and discrete service.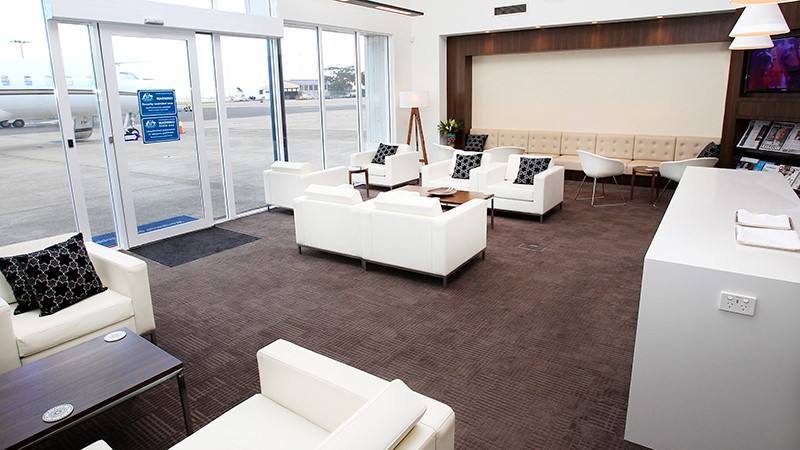 ExecuJet's Asia Pacific Sydney FBO is conveniently located at Sydney Airport, approximately 12km from the city centre.
The state-of-the-art FBO offers the high standard of style and service provided by ExecuJet FBOs around the globe including a private apron and aircraft hangar. The impressive facility provides luxury and comfort for passengers and crew and is serviced by professional staff hand-picked for their experience in in-flight service. Visitors to ExecuJet Sydney can expect total peace of mind.
For passengers; the VIP lounge offers an array of services which include internet access, daily newspapers, refreshments and a comfortable place to relax before boarding.
Meanwhile, crew can take advantage of a full range of support services to prepare for their upcoming flight.
ExecuJet operates the only private hangar on the Sydney airfield capable of hangaring a Global Express or Gulfstream GV and above in addition to apron parking.