Private Jet Management: What Does an Aircraft Management Company Do?
24 May 2023
Private aviation is a complex, rewarding endeavour. For aircraft owners, owning a private jet is a statement of success and freedom. But it's also a responsibility that calls for expertise, precision, and consistent oversight - a task that isn't always feasible for aircraft owners to handle on their own.
In private aviation, the role of aircraft management companies cannot be overstated. These companies handle the diverse, critical aspects that keep an aircraft flying smoothly and efficiently. They take care of everything from routine maintenance and crew management to regulatory compliance and financial tracking.
Luxaviation's private jet management offers the tailored attention of a private flight department, backed by the resources of a large organisation. We cater to all, whether you own a single aircraft or a fleet, a business jet, or a VIP airliner.
Regardless of your flight hours or if your goal is to maximise charter flight revenue, we are equipped to provide a straightforward and efficient experience of aircraft ownership.
What is Private Jet Management Service?
Aircraft management service is a bespoke solution designed to handle the many facets of private jet ownership. The range of services differs from one company to another. While some companies offer Turnkey solutions, others might simply manage your aircraft for charter flights.
Contrary to traditional airline management, which centres around handling large fleets and thousands of passengers daily, private jet management focuses on a singular asset – your private jet.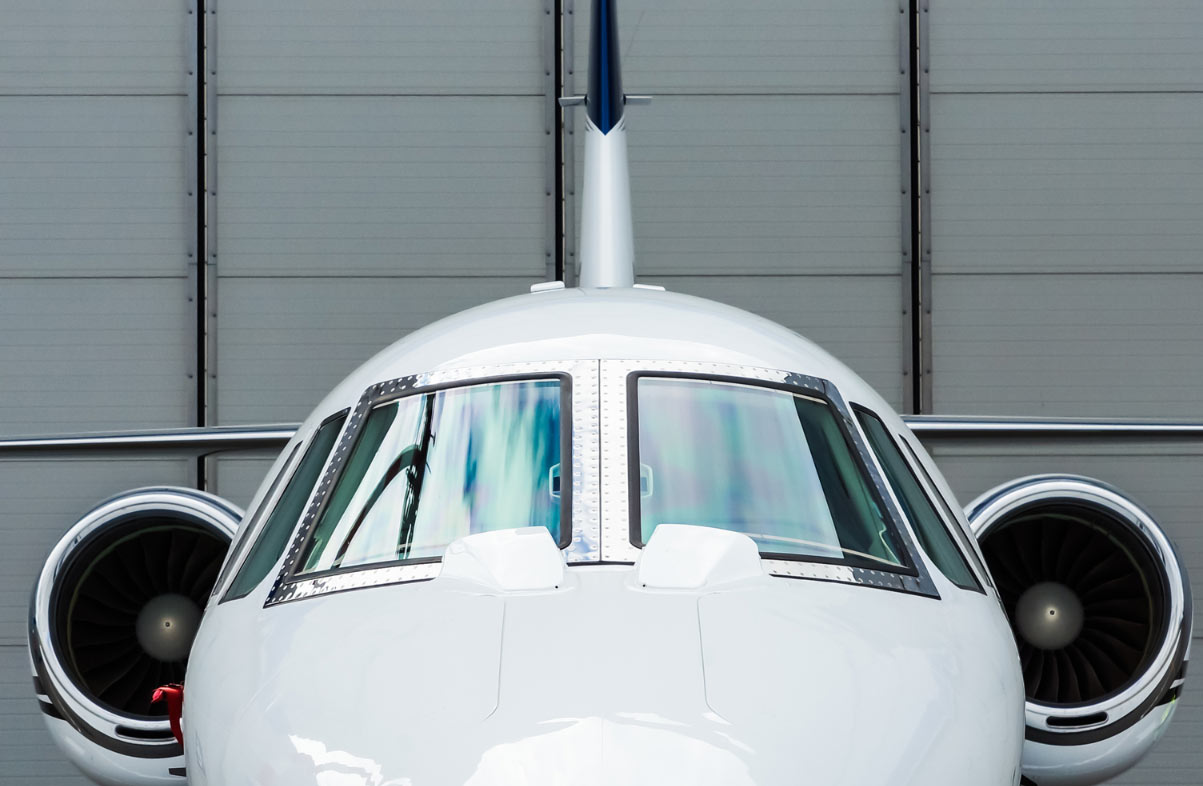 Self-Management of Private Jets VS Hiring Private Jet Management Company
Self-management might initially appear attractive to owners seeking hands-on control, but the intricacies of aviation quickly reveal themselves.
Balancing regulations, security and safety protocols, financial matters, and crew management often becomes a full-time job, detracting from the enjoyment of aircraft ownership.
Opting for professional aircraft management services offered by Luxaviation gives jet owners peace of mind. Our expert management services allow you to focus on the benefits of ownership, leaving the operational complexities to us.
What Does an Aircraft Management Company Do?
Luxaviation shoulders a broad range of responsibilities, ensuring your private jet ownership is an experience defined by enjoyment and freedom, not by challenges and complexities. But what does this all-encompassing role really encompass?
Aircraft management service is a bespoke solution designed to handle the many facets of private jet ownership. The range of services differs from one company to another. While some companies offer Turnkey solutions, others might simply manage your aircraft for charter flights.
Contrary to traditional airline management, which centres around handling large fleets and thousands of passengers daily, private jet management focuses on a singular asset – your private jet.
Maintenance and Technical Services
This role is a mix of preventative care and troubleshooting expertise. It involves regular maintenance checks, airworthiness inspections, and technical updates to ensure your aircraft stays in peak condition. Any potential mechanical issues are caught early and rectified swiftly, reducing downtime and ensuring flight safety.
Luxaviation holds recognition as a Continuing Airworthiness Management Organisation (CAMO) across Europe and the Asia-Pacific. With the authority to dispense and propose Airworthiness Review Certificates, our focus is on delivering meticulous Airworthiness Management to operators and owners alike. For more information, check Luxaviation Technical Services.
Operational Services
This is all about the finer details of flight planning and execution. It involves everything from creating optimal flight plans, monitoring weather conditions, managing AOG and ground services to coordinating with air traffic control. It's the precision orchestration that ensures your journey from point A to point B is seamless.
Crew Management
This responsibility encompasses hiring, training, and managing an efficient, safety-conscious flight crew. It includes scheduling crew shifts, ensuring continuous training, and managing crew expenses and benefits—every detail necessary for maintaining professional and high-performing crew members.
Regulatory Compliance
This is the administrative pillar of aircraft management. Management companies stay up-to-date with the ever-changing landscape of local and international aviation regulations. They ensure your operations comply with all safety standards, operational laws, and regulatory requirements, keeping your aircraft in the skies and out of the courtroom.
Financial Management
This role is about providing financial clarity and control. It includes tracking and analysing costs, budgeting for the future, and providing detailed financial reports. It's a strategic function that helps you understand the costs and returns of your aircraft investment.
Offset Ownership Costs with Private Jet Charter
Charter service is about optimising your asset's productivity. Management companies charter your aircraft during idle periods, ensuring it generates income when not in use by you. It's a strategic approach to maximising return on investment while ensuring your aircraft is maintained to the highest standards.
Turnkey Management Solutions
Luxaviation offers a complete aircraft management service to aircraft owners. We offer end-to-end management of your aircraft, from its daily operations to its long-term strategic planning. It's the equivalent of having a personal team of aviation experts ensuring every aspect of your private jet ownership is taken care of.
What You Can Expect From Luxaviation Aircraft Management Service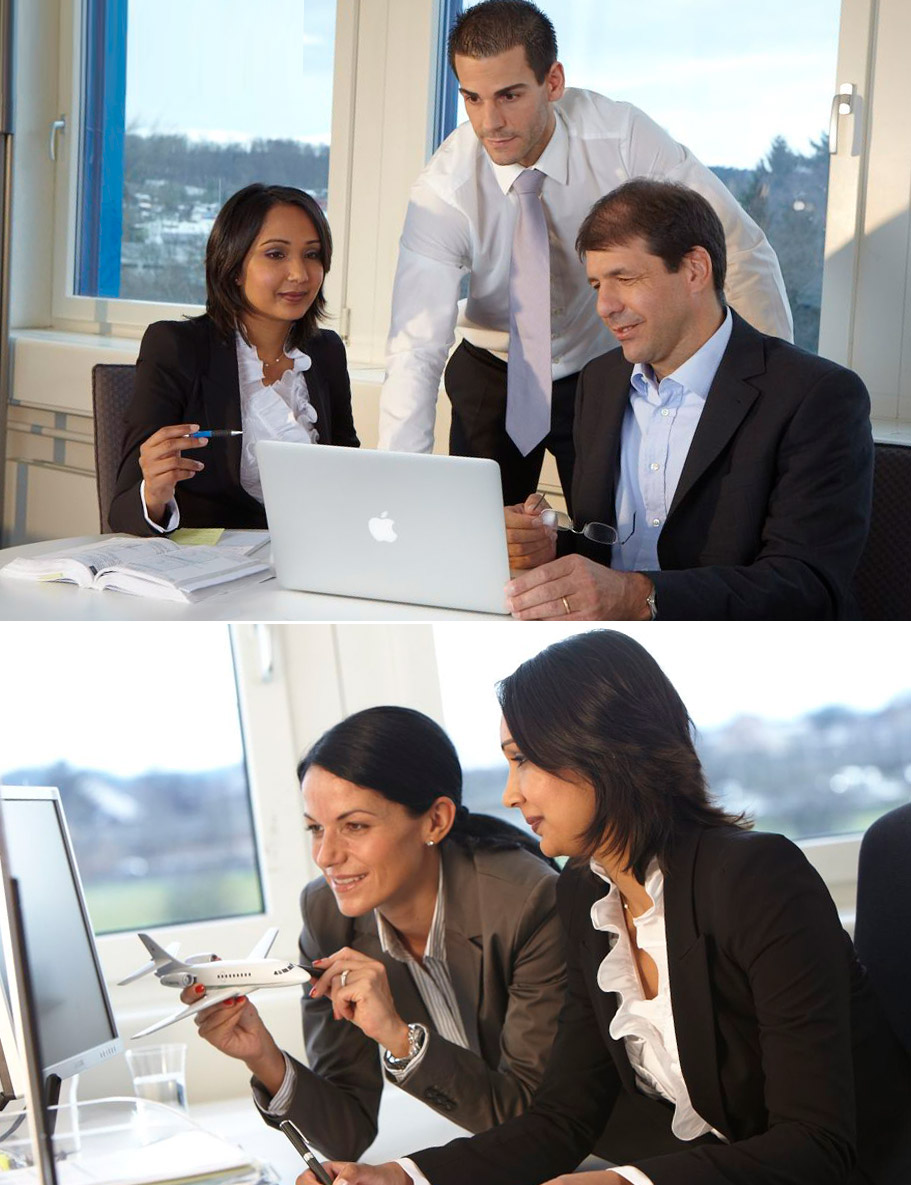 Owner portal to view flight operations and activities
Procuring excellent insurance plans
Transparent pricing & cost control
Accounting and financial services
Airworthiness and certifications
Post-flight cleaning and catering
Flight crew training and payroll
Hanger and fuel negotiations
Expert aircraft maintenance
The hiring of the flight crew
Reports of operational costs
Tailored in-flight services
Administrative tasks
Pre-flight servicing
Charter operations
Flight scheduling
Safety programs
Need an expert management service that not only manages your aircraft but also generates revenue?
Contact Us Now
Working with Aircraft Management Company Gives You Exceptional Benefits
Having an aircraft manager company for your private jet brings benefits that make your journey smooth, comforting, and worry-free. Here's what you stand to gain:
You Get Their Expertise
Having a team or management company that knows private aviation inside out. They're updated on industry trends, technology, and regulations. They guide you through decisions, minimising your risk while maximising your flight experience.
You Save Time
Self-managing an aircraft is time-consuming. From regulatory paperwork to maintenance scheduling, it demands attention. With a management company, these tasks are handled for you. So, instead of dealing with logistics, you can focus on what truly matters to you.
You Save Costs
Expertise doesn't just simplify - it saves money too. A management company leverages industry connections to get the best prices on fuel, insurance, and maintenance - the major direct operating costs of private jet ownership. They know how to run an efficient operation, which can lead to substantial savings.
You Receive Maximum ROI
An idle aircraft is an underused investment. Management companies can charter your aircraft when you're not using it, turning idle time into income and helping you get the most from your investment.
You Get Transparent Reports
An aircraft management company provides you with comprehensive reports, detailing operational, financial, and performance metrics. You get a clear picture of your aircraft's efficiency, costs, and earnings.
You Use Aircraft As You Want It
One size does not fit all in private and business aviation. Whether you prefer certain flight times, routes, or onboard services, a good management company will tailor their offerings to fit your unique requirements.
How To Choose The Right Aircraft Management Company For Your Aircraft?
Owning a business jet is a big deal. It needs a lot of care to keep it ready to fly and hold its value. To ensure this, you need aviation specialists that make aircraft ownership easy. It's best to bring a management company on board early, even before you buy the jet. So, look for a renowned aircraft management company that can help you from the time you buy the jet, to when you're using it, and even when you're ready to sell it.
However, there are a few things to aircraft management clients should consider before choosing a private jet management company.
Operational Portfolio
Dig into the specifics of their operational proficiency. Does the firm efficiently manage a mixed fleet, including light jets and VIP airliners? Are they experienced with handling different flight profiles like international operations, short hops, or frequent rotations?
Financial Stability
Evaluate their financial footing in the aviation business. Look for audited financial statements and check if they have enduring relationships with aviation-specific banks and insurers.
Facilities and FBOs
It's crucial to have an in-depth look at their FBOs. A network of top-tier FBOs could ensure premium services wherever you land. Also, scrutinise their hangar space and whether it can accommodate your aircraft during peak periods or harsh weather.
Safety Record
Evaluate the company's safety record, training programs, and audit results from third-party safety organisations like ARGUS and Wyvern.
Services on Offer
Does the company provide comprehensive services? These should include flight operations, maintenance tracking, charter services, regulatory compliance, insurance handling, crew staffing, and concierge services.
Industry Experience
In aviation, experience matters. With years of experience in the private aviation industry, Luxaviation professionally navigates the ever-evolving regulatory environment, manages complex operational scenarios, and provides top-tier service.
Choose Luxaviation As Your Trusted Aircraft Management Partner
Managing a private aircraft can pose numerous challenges and raise countless questions. Why not let Luxaviation's seasoned experts lighten your load? Our professional consultations can offer you substantial savings in time, stress, and finance.
At Luxaviation, we provide executive aircraft management services worldwide. Discover our aircraft management locations.
Luxaviation also operates FBOs under the ExecuJet brand in Africa, Asia-Pacific, Europe, the Middle East, and America. Discover our FBO locations.
At Luxaviation, we strive to simplify the aircraft ownership experience for our clients. Our foundations are built on crystal-clear transparency, steadfast trust, unwavering reliability, and unparalleled service. If you value professional quality coupled with personalised care, Luxaviation is your go-to solution.
Get in touch with us to know more about our aircraft management services.