Best Empty Leg Flights Website in the UK - Luxaviation Private Jet Charter
13 April 2023
Are you a luxury traveller or a busy businessperson looking for a cost-effective, yet high-end travel experience? Have you ever dreamt of flying on a private jet but assumed it was beyond your budget?
Empty-leg flights provide an affordable alternative, and Luxaviation is your ticket to luxury travel without breaking the bank.
Empty leg private jet flights in the UK offer an unparalleled opportunity to enjoy luxury travel at a fraction of the cost. With Luxaviation, you can access top-notch empty leg flights that allow you to enjoy spontaneity and flexibility while travelling in style.
Let's dive into the world of empty legs flights and discover how Luxaviation can elevate your travel experience.
Empty Leg Flights: The Secret to Affordable Luxury Travel
What are Empty Leg Flights?
Empty leg flight, also known as "one-way flight" or "positioning" flight, occurs when a private jet needs to fly to a new location or makes a return journey without any passengers.
These empty leg charter flights can be a result of a private jet returning to its home base after dropping off passengers or positioning itself for its next booked charter flight.
These empty legs private flights provide a unique opportunity for travellers to enjoy the luxury of private flight travel at significantly reduced prices.
Comparing Regular Private Jet Charters & Empty Legs Flights
While regular private charter flights are booked and priced according to your specific travel requirements, empty legs offer a more affordable alternative. Check out our private jet charter services.
These flights are typically priced at a discount – up to 50%-70% off the regular charter price – as the aircraft would otherwise fly empty. This makes empty leg private jets an excellent option for those seeking luxury travel experiences without breaking the bank.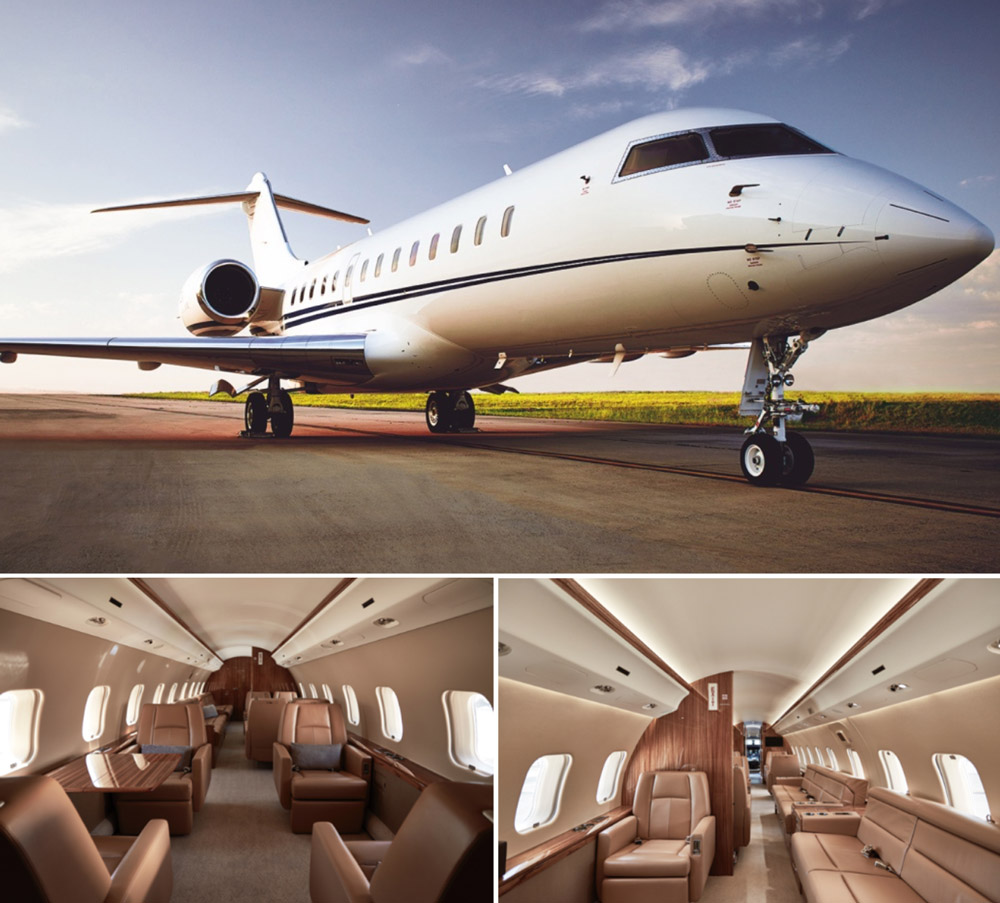 Top Advantages of Choosing Empty Leg Flights
Cost Savings: Experience Luxury at a Fraction of the Price
When you choose empty leg flights with Luxaviation, you can save up to 50%-70% off the regular charter price. Compared to other private jet charters companies such as NetJets and VistaJet, Luxaviation offers competitive rates and exceptional value for money.
With our extensive fleet and outstanding service, we provide an unbeatable combination of affordability and luxury.
Convenience: Say Goodbye to Long Security Lines and Busy Airports
By opting for empty-leg flights, you can avoid the hassles of crowded airports, long security lines, and flight delays. Luxaviation offers a seamless travel experience, complete with private jet personalised service and the utmost attention to detail.
Luxury and Comfort: Enjoy High-End Amenities and Personalised Service
Luxaviation is renowned for its dedication to providing exceptional in-flight experiences. With a wide range of high-end amenities and personalised services, Luxaviation ensures that you travel in style and comfort.
From gourmet dining to spacious seating and entertainment options, Luxaviation's leg flights offer a level of luxury unmatched by competitors.
How to Find Your Ideal Empty Leg Private Jet Flights in the UK with Luxaviation
Luxaviation Website: Stay Informed on the Latest Empty Leg Charter Flights
Luxaviation makes it easy to find the perfect empty leg flight for your travel needs. With a user-friendly website, you can browse available flights, set alerts for your preferred routes, and book your trip with ease.
Luxaviation's platform provides a seamless experience, ensuring that you stay up-to-date on the latest deals and opportunities.
Sign Up for Newsletters and Alerts: Never Miss Out on a Great Deal
To ensure you never miss out on an amazing empty-leg flight deal, sign up for Luxaviation's newsletters and alerts. You'll receive regular updates on available flights, exclusive discounts, and special offers tailored to your travel preferences.
Tips for Booking the Perfect Empty Leg Flight with Luxaviation
Flexibility is Key: Embrace Spontaneity and Seize Opportunities
One of the most important factors in booking empty legs is being flexible with your travel dates and times. As these flights are typically available on short notice, being open to last-minute changes can help you secure the best deals.
Luxaviation's easy-to-use platform allows you to quickly browse and book available flights, so you can always be ready to seize an opportunity.
Choose Your Destination Wisely: Explore Popular Routes and Hidden Gems
Empty-leg deals can take you to a variety of destinations, both popular and off-the-beaten-path. Luxaviation flies to different destinations based on the schedule of passengers.
We offer a wide range of flights, from popular routes like London Luton to Paris, to lesser-known destinations waiting to be explored.
Book Last-Minute Deals: Snap Up Unbeatable Offers
Empty-leg deals often become available at the last minute, providing incredible savings for those who are quick to act. With Luxaviation, you can easily browse and book last-minute deals. Make sure to keep an eye on Luxaviation's website and app for the latest offers.
Popular Empty Leg Flight Routes in the UK: Discover Exciting Destinations with Luxaviation
Luxaviation's extensive network of routes ensures that you can find the perfect leg flights to fly comfortably on a light jet or super light jet. Here, we highlight some of the most popular empty leg flight routes in the UK.
London to Paris Private Jet Route: Experience Romance and Culture in the City of Lights
One of the most popular empty leg flight routes in the UK is the journey from London to Paris. Explore the romantic streets of Paris, indulge in world-class cuisine, and immerse yourself in the rich history and culture of this iconic city.

London to Geneva: Revel in the Beauty of the Swiss Alps
For those seeking breathtaking natural beauty and exceptional outdoor activities, booking an entire plane for fellow travellers and friends from London to Geneva is a perfect choice. Luxaviation offers a comfortable one-direction entire aircraft journey to the airport in the heart of the Swiss Alps. Enjoy skiing, hiking, or simply taking in the stunning scenery of this picturesque region.
Manchester to Nice: Bask in the Sun on the French Riviera
From the bustling city of Manchester to the sun-soaked shores of the French Riviera, our convenient whole aircraft leg flights make it easy to escape to the glamorous world of Nice.
Board the flight and enjoy the journey and delicious catering while the pilots and cabin crew will take care of your luggage. Indulge in fine dining, or simply relax on the pristine beaches of this Mediterranean paradise.


Edinburgh to Amsterdam: Discover Art, History, and Nightlife in the Dutch Capital
Do not book commercial airline seats, when you can fly privately and save flight time in Europe. An empty-leg flight from Edinburgh to Amsterdam offers an opportunity to explore the rich cultural heritage and lively atmosphere of the Dutch capital.
With Luxaviation, you can travel in style to a city renowned for its historic architecture, world-class museums, and vibrant nightlife. Immerse yourself in the unique charm and beauty of Amsterdam.
Birmingham to Dublin: Delve into the Rich History and Lively Spirit of the Irish Capital
The journey from Birmingham to Dublin is a popular empty leg flight route in the UK, providing travellers with a luxurious and comfortable trip to the heart of Ireland.

Top Seasonal Destinations: Ski Resorts and Mediterranean Hotspots
In addition to these popular routes, Luxaviation's empty-leg flights also provide access to top seasonal destinations. During the winter months, take advantage of empty-leg flights to ski resorts such as Courchevel, Verbier, or St. Moritz, where you can enjoy world-class skiing and snowboarding in stunning alpine settings.
In the summer, explore Mediterranean hotspots like Ibiza, Mykonos, or Santorini, where you can soak up the sun, indulge in local cuisine, and enjoy the vibrant nightlife.
Best Empty Leg Flight Websites in the UK: Why Luxaviation Stands Out
Ease of Use and Booking Process: Luxaviation's user-friendly website and seamless booking process make it easy to find and secure your ideal empty-leg flight. All the information is provided to customers before the departure date.
Range of Available Flights and Destinations: With an extensive aviation network and diverse fleet, Luxaviation offers a wide variety of empty leg flights and destinations to choose from.
Pricing Transparency and Competitiveness: Luxaviation is committed to offering competitive prices and transparent pricing structures, ensuring customers get the best value for their money.
Customization Options and Added Services: Luxaviation goes above and beyond to provide personalised experiences and additional services to cater to individual preferences.
Embark on Your Affordable Luxury Journey with Luxaviation
Luxaviation's commitment to exceptional service, competitive pricing, and extensive network of destinations make it the best choice for your empty leg flight needs. Contact us today and experience the luxury and convenience of private jet travel while enjoying unbeatable savings.
Book your empty legs flight with Luxaviation now and discover a world of affordable luxury. Experience the advantages of empty leg flights in terms of cost, flexibility, and environmental impact.
Don't forget to follow Luxaviation on social media and subscribe to our newsletter for exclusive updates and promotions. Your private jet adventure awaits!