BUSINESS AIR NEWS - Real-time tool boosts Luxaviation charter management
01 October 2022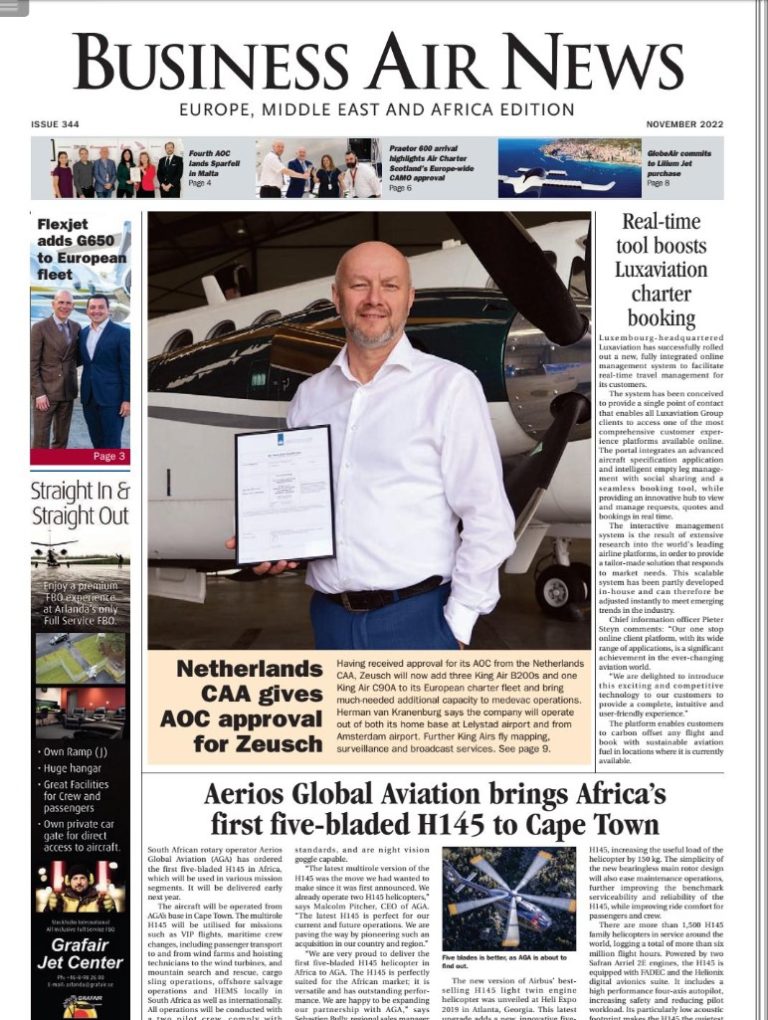 The single point of contact customer portal integrates an advanced aircraft specification application,
intelligent empty leg management and a booking tool. Requests, quotes and bookings can be managed in real time.
Luxembourg-headquartered Luxaviation has successfully rolled out a new, fully integrated online management system to facilitate real-time travel management for its customers.
The system has been conceived to provide a single point of contact that enables all Luxaviation Group clients to access one of the most comprehensive customer experience platforms available online. The customer portal integrates an advanced aircraft specification application, intelligent empty leg management with social sharing and a seamless booking tool, while providing an innovative hub to view and manage requests, quotes and bookings in real time. All of these features work in a synchronised and seamless way and are now accessible worldwide.
The interactive management system is the result of extensive research into the world's leading airline platforms, in order to provide a tailor-made solution that responds to market needs. This scalable system has been partly developed in-house and can therefore be adjusted instantly to meet emerging trends in the aviation industry.
Chief information officer Pieter Steyn says: "Our one stop online client platform, with its wide range of applications, is a significant achievement in the ever-changing aviation world. We are delighted to introduce this exciting and competitive technology to our customers to provide a complete, intuitive and user-friendly experience."
In line with the company's commitment to its social, ecological and economic responsibilities to society, the platform enables customers to carbon offset any flight and book with sustainable aviation fuel in locations where it is currently available.