Cold snap spells successful World Economic Forum for Luxaviation
29 January 2019
Zurich, Switzerland: Luxaviation Group is celebrating a successful 2019 World Economic Forum (WEF) at its ExecuJet Zurich FBO, with record demand for hangar space, de-icing services and refuelling.
In preparation for the event, ExecuJet expanded its capabilities at Zurich Airport, boosting its parking space with a newly rented 2,640sqm hangar and eight additional parking stands allocated to ExecuJet clients. With temperatures falling to -6˚C and snow flurries at the end of the week, almost every aircraft on the open stand required de-icing. Hangar space was also in high demand.
Basil Gamper, Manager, ExecuJet Zurich FBO, says: "Every year, the World Economic Forum is a major milestone in the local business aviation calendar. Despite the absence of several major political figures, 2019's event was no exception, and our staff worked tirelessly to ensure a smooth and seamless experience for our customers.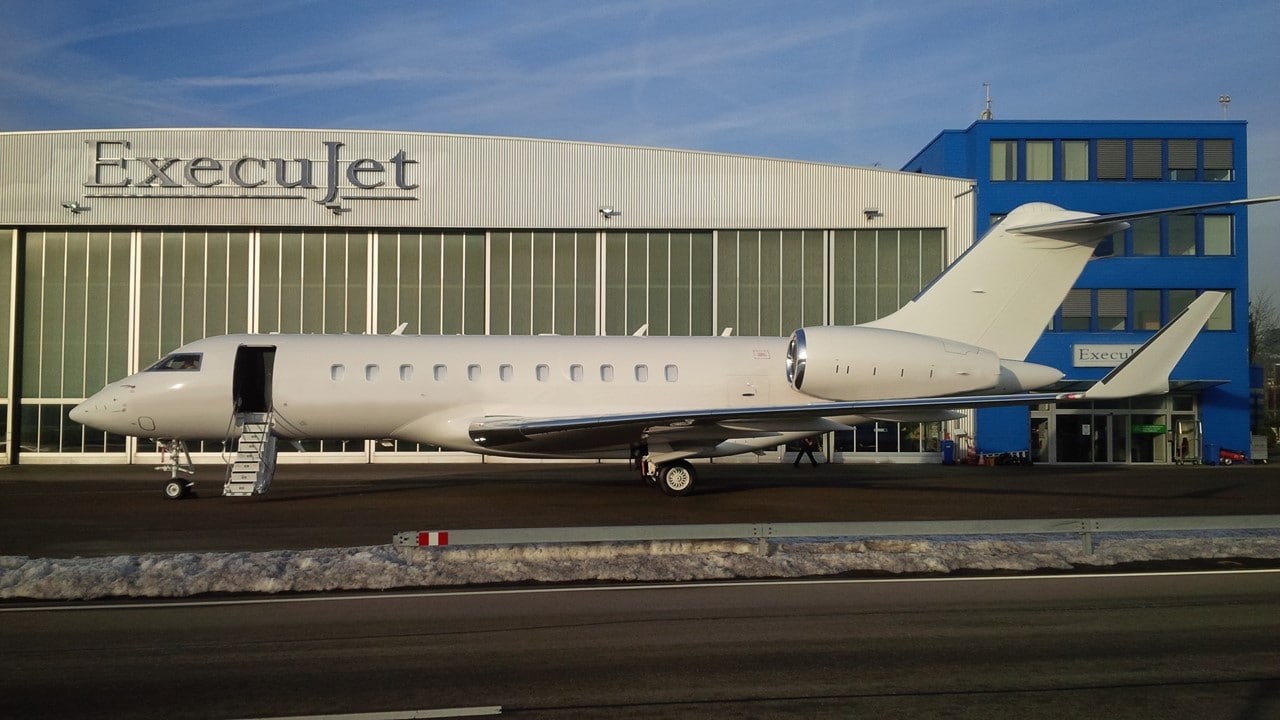 "The additional parking space meant we were able to accommodate a number of Head of State flights and limited the need to reposition aircraft during the event, meaning more clients could enjoy ExecuJet's renowned standards of service on the doorstep to Davos. We handled a record 54 very large aircraft, six of which were over 80 Tons MTOW, including an Airbus A340. In total, we sold more than 300,000 litres of fuel over the course of the week."
Ettore Poggi, Group FBO Director, Luxaviation Group, adds: "For significant events like the World Economic Forum, we always share resources across ExecuJet's facilities as needed. This year, supplementary staffing came from our Berlin FBO, and airside we had extra luxury cars to greet our customers as they landed. Support also came from our industry partners. At our Zurich FBO we had representatives from Rockwell Collins demonstrating the company's flight software to relevant passengers and crew, and several OEMs sent staff to our facility to meet their customers.
"It is thanks to the strength of our global network of 28 FBOs, as well as our long-standing industry partnerships, that we have the option to maximise our capabilities in a specific location as needed, ensuring we always uphold our award-winning levels of safety and service."