ExecuJet Africa wins Business Traveller Africa Award
3 September 2013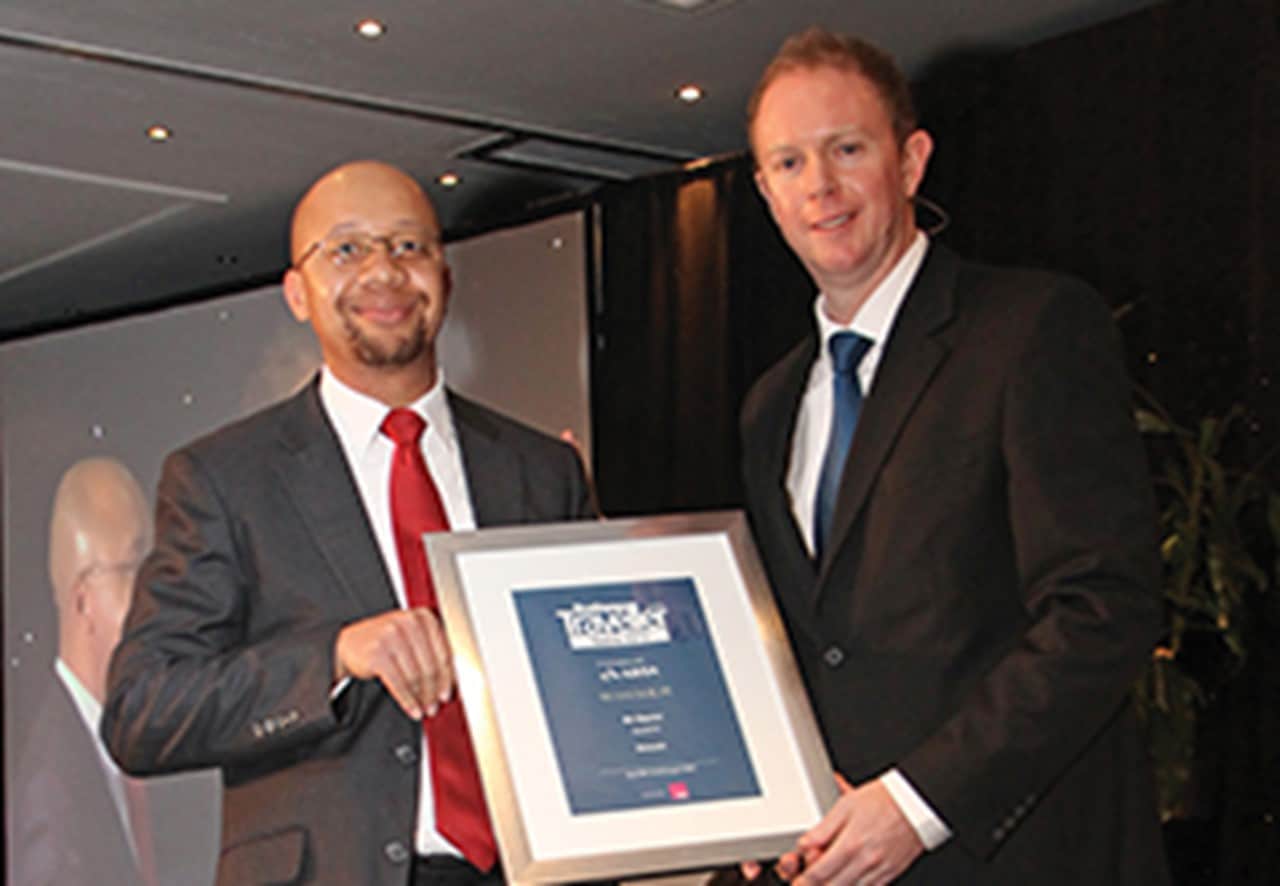 EXECUJET AFRICA HAS WON THE 'BEST AIR CHARTER' CATEGORY AT THE SECOND ANNUAL BUSINESS TRAVELLER AFRICA AWARDS IN JOHANNESBURG, SOUTH AFRICA.
ExecuJet Africa, the continent's leading business aviation company, has won the 'Best Air Charter' category at the second annual Business Traveller Africa Awards in Johannesburg, South Africa.
The awards, hosted by Future Group, publisher of 'Business Traveller Africa' magazine, reward excellence in local, regional and intercontinental business travel.  The event was held in Sandton, Johannesburg at the Sun International Maslow Hotel and was well attended by the African travel industry.
Mike Clark, Director of ExecuJet Africa Flight Operations, says: "Business aviation is developing at a pace in Africa and we are delighted to be recognised by the industry, especially in such a strong field. The demand for charter continues to rise due to the unique needs of the region. We look forward to growing our fleet and services and we are pleased to be the charter company of choice in Africa."
Future Group partnered with independent research company TNS Research Surveys to question the industry and collate the results. Winners in 20 business travel categories ranged from airlines, hotels and car rental, to travel management, visas and the foreign exchange market.
ExecuJet Africa has a fleet of 60 managed aircraft and helicopters in Africa. In addition, the company has award-winning FBO and maintenance, repair and overhaul facilities in Cape Town, Johannesburg and Lagos.