ExecuJet celebrates history of industry recognition with seventh Bombardier 'International' ASF Excellence Award
12 October 2017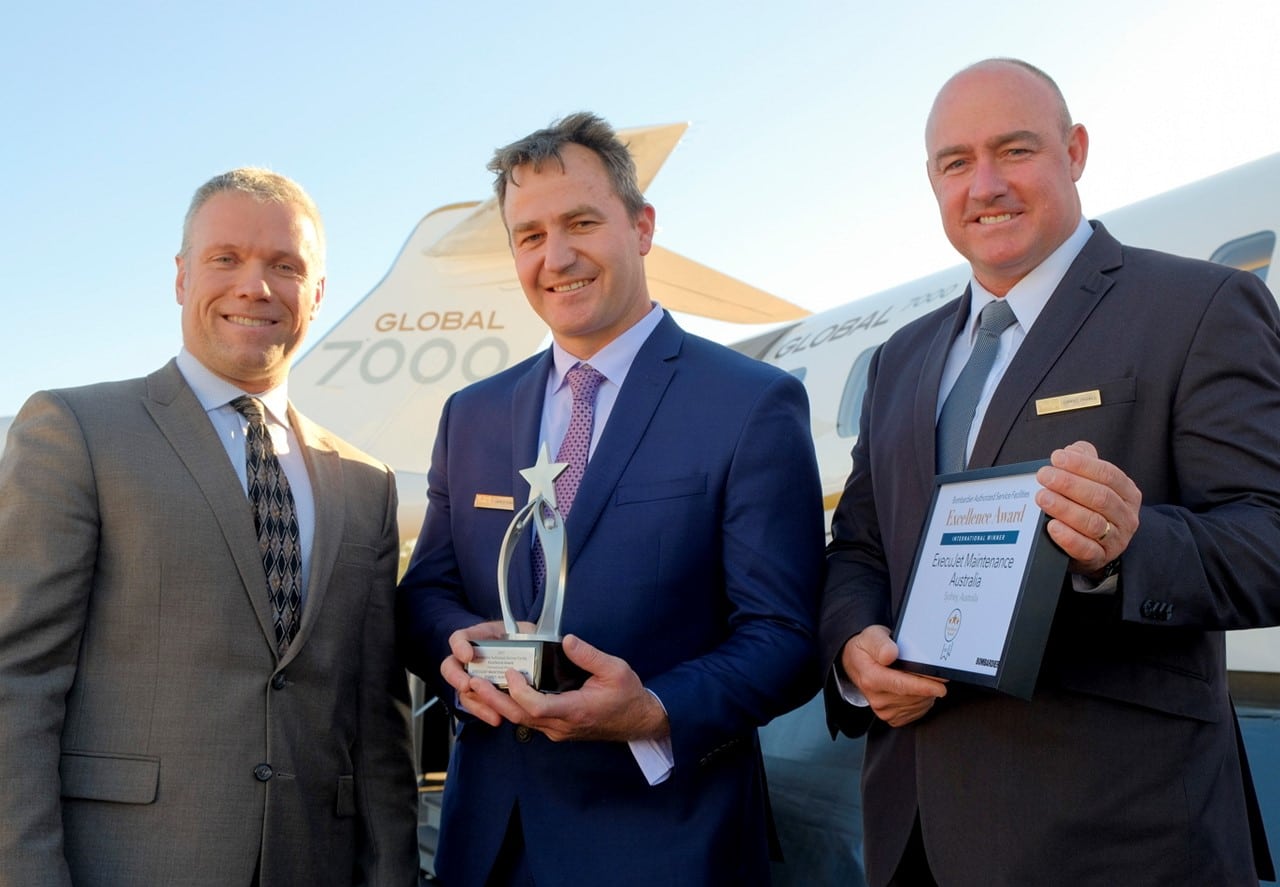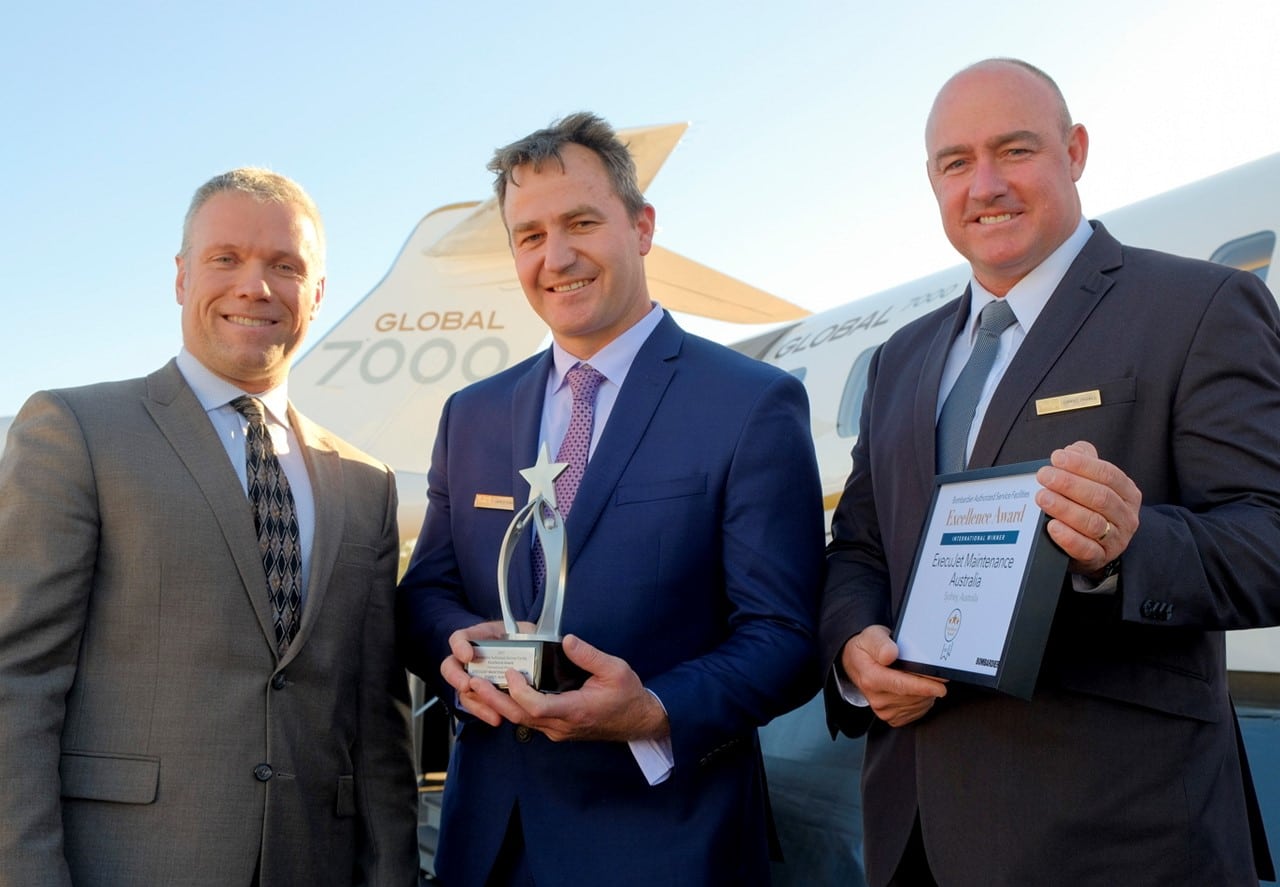 ExecuJet's MRO facility in Sydney was yesterday awarded the 'International' prize at the Annual Bombardier Authorized Service Facility (ASF) Awards, marking the company's seventh consecutive win since 2011.
Presented at the NBAA convention in Las Vegas, the accolade recognises the long-term commitment of ExecuJet, part of the Luxaviation Group, in serving Bombardier Business Aircraft customers with its superior quality, performance and efficiency.
Grant Ingall, Maintenance Director, ExecuJet Australia, says: "ExecuJet in Australia continues its growth in support of both local and international clients for line and heavy maintenance inspections. The Sydney facility acts as head office for the region with our Melbourne and Perth bases working together to support operations across Australia.
"This award complements ExecuJet's previous success in Bombardier's ASF Excellence Awards including five wins for ExecuJet in the Middle East and now twice for ExecuJet in Australia. In 2014, ExecuJet's Melbourne MRO at Essendon Airport also won 'Best Line Maintenance Facility'."
"These awards recognize our authorized facilities' commitment to serving operators of Bombardier Business Aircraft with superior quality and performance, effectively supporting our mutual goal to maximize the efficiency of our customers' operations," said Bill Molloy, Vice-President, Aftermarket Sales and Commercial Strategy, Bombardier Business Aircraft.
This year's win by the Sydney facility follows a series of maintenance initiatives by ExecuJet Australia, which contributed towards the celebration of one of its most successful Q2s to date. From May-August 2017, ExecuJet's maintenance team in Australia provided customers with a preview of their on-board high-speed internet technology; installed ADS-Bs; and performed a number of heavy maintenance operations, including an ongoing 5-year contract supporting heavy maintenance on China-based Bombardier CRJ aircraft.