ExecuJet Middle East draws a line under plastic waste
01 November 2022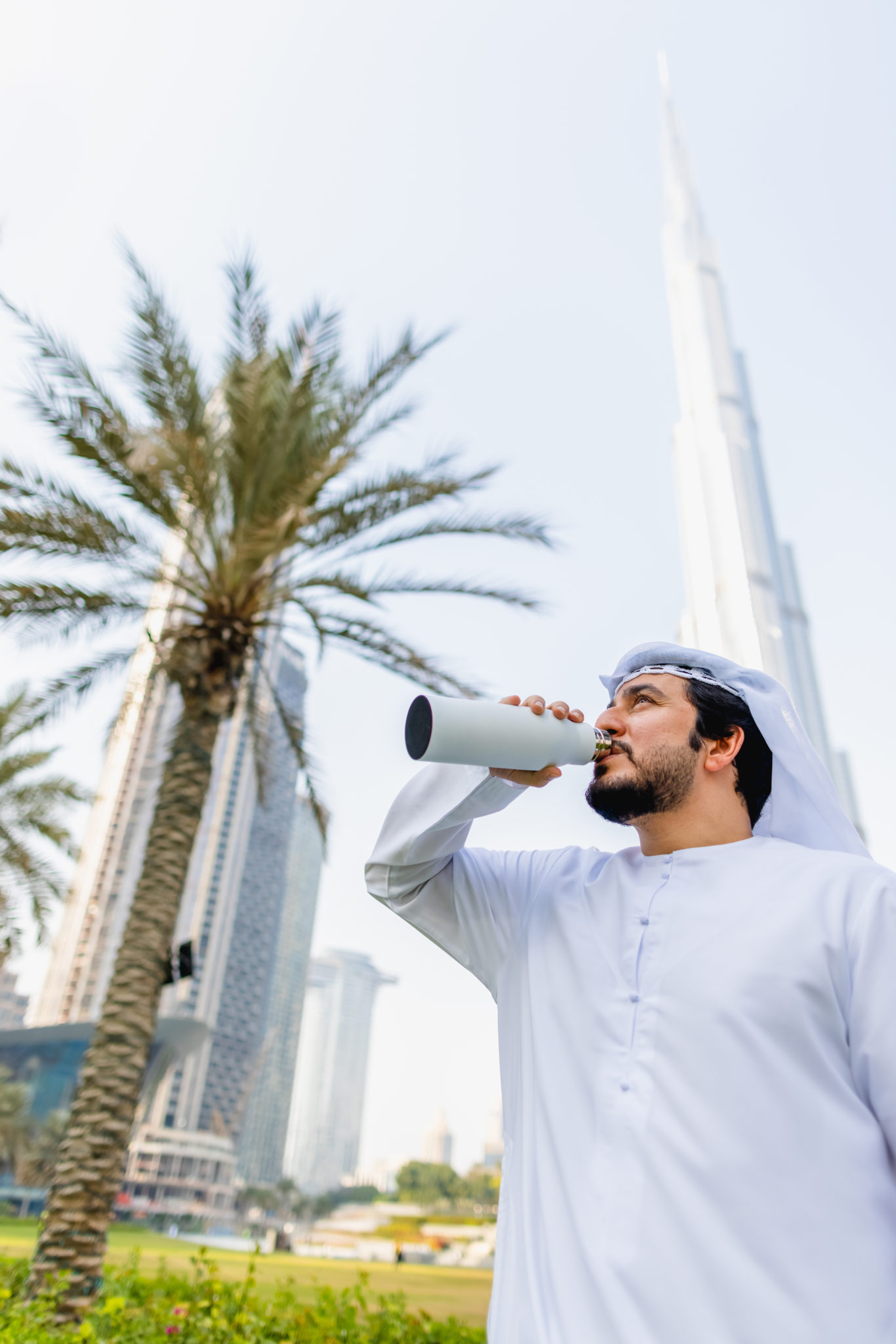 Dubai: ExecuJet Middle East, part of the Luxaviation Group, is working to reduce its plastic waste through collaboration with the government-led sustainability initiative "Dubai Can".
Launched by the Crown Prince of Dubai, HH Sheikh Hamdan Bin Mohammed Bin Rashid Al Maktoum and Chairman of The Executive Council of Dubai, the Dubai Can initiative aims to reduce single-use plastic water bottle waste in the Emirate, by encouraging individuals to use refillable water containers.
The new refill culture movement will enable access to safe drinking water through the installation of water stations across Dubai, with 34 water dispensaries already initiated across the city.
Khalid Ali Hai, Business Development Director, ExecuJet Middle East says: "At ExecuJet, we take full consideration of our responsibilities toward the environment. Our recent partnership with Dubai Can is the first of many steps in which we plan to integrate sustainability into our regional strategies.
"We will be providing each of our employees with a reusable water container, discouraging the use of single-use plastic bottles in our workplaces and facilities. Though this may seem like a small change, the potential impact this could have on our environment is momentous. With over 100 employees in the Middle East, we have the potential to eliminate over 150,000 bottles per year, equating to 131 tonnes of CO2.
"This is only the beginning of our journey to continuously improve the way we are conducting our business. Partnering with Dubai Can will actively reduce our carbon footprint and see us lead the way to a more sustainable industry. Our yearly projection shows a saving of 230 trees which is approximately equivalent to 4.3 times a football field"
Dubai Can aligns with the Dubai 2040 Urban Masterplan and Dubai's commitment to helping the UAE achieve the UN Sustainable Development Goals and UAE NetZero 2050 initiative.
ExecuJet Middle East has also ensured that a water filter machine has been installed in its office for the use of its employees discretion. The Dubai Can initiative is not only limited to ExecuJet Middle East staff, but selected clients can also benefit from reusable bottles if they wish.
ExecuJet Middle East also has a partnership with PepsiCo's global hydration brand, Aquafina. The implementation of Aquafina into ExecuJet's office provides still and sparkling water in a variety of unsweetened flavours, from strawberry to raspberry lime, in the form of a water dispenser.