How Much Does Is Private Jet Charter Cost? Rental & Hire Pricing
3 May 2023
When considering private air travel, chartering a private jet stands out as a premier option. While first-class service by a commercial airline offers numerous amenities and a touch of luxury, it cannot match the complete privacy and personalised scheduling that private jet charters provide. However, before you charter a private jet, it's paramount to familiarise yourself with the private jet charter costs involved with private jet charter services to make informed decisions.
Therefore, the essential question that people ask is: "How much does it cost to fly on a private jet?" The efficient way to accurately ascertain the cost of renting a private jet flight tailored to your specific route is to request a charter quote or contact one of our esteemed representatives.
Our team will diligently collaborate with you to address every crucial detail of your private charter, meticulously calculating the total private jet rental cost. All while considering factors such as the number of passengers, aircraft type and model, crew, and other significant factors.
Although the cost to charter a private jet is far more than travelling first or business class on commercial airlines, the bespoke experience of flying privately on private jets can validate the increased cost of private jet travel.
Here is a sneak peek into the private jet charter prices, all the costs associated with flying private, the diverse options available, and the unique benefits that cater to the discerning traveller's needs.
How Much Does it Cost to Rent a Private Jet?
As mentioned earlier, the cost of chartering a private jet is influenced by various factors, such as aircraft size, flight time, flight distance, season, location, etc. We have discussed all the factors below.
For example, the typical cost of chartering a larger private jet for international flights might range between $5,000 and $16,000 per billable flight hour. A midsize jet may cost between $3,000 and $10,000 per billable flight time. On the other hand, private jet prices for very light jets or smaller turboprop aircraft for brief domestic flights could be around $2,000 to $4,000 flying hour.
Taking these factors into account, the average cost of a private jet charter can vary from $1,500 to $15,000 per hour, depending on the aircraft's size and the duration of private jet flights.
Key Factors Involved in the Cost of a Private Jet Charter
Private jet flying is becoming a norm for business and leisure travel. However, when planning private flights, understanding the key factors that affect private jet flight costs is crucial for optimizing your budget and meeting your expectations.
Prior to booking a private jet charter, you must know the factors that affect private jet charter prices.
Aircraft Size and Model
The choice of private jet size and model can significantly influence the final cost of a private jet rental, as various models come with distinct amenities, such as in-flight entertainment and WiFi availability.
Additionally, the aircraft's age can impact the price, with newer jets typically resulting in higher hourly rates. The number of passengers also affects pricing, as accommodating more travellers requires a larger aircraft, which subsequently increases the hourly rate.
Distance and Duration of the Flight
Flight distance and duration play a significant role in determining private jet renting costs. Longer journeys necessitate more fuel, consequently raising the overall expense. This might also result in refuelling stops, which further add to the total cost.
Alternatively, selecting a larger aircraft with greater fuel capacity can reduce the number of fuel stops but may also influence the final price of your flight.
Time of the Booking and Demand
During high-demand periods, such as peak travel seasons and holidays, booking on-demand charter flights becomes more challenging, leading to price fluctuations.
In these situations, obtaining the desired jet model can be difficult, which may result in increased costs. Additional aspects, like increased fees of airports during busy seasons, also factor into the overall expense of private jet charters.
Aircraft Positioning and Selection of Airport
When you book a private jet charter, the private jets typically need to travel to the departure airport, and a lengthy positioning flight can add to the overall cost of hiring a private jet. Airport landing and parking fees differ considerably.
For instance, larger airports like London Heathrow tend to have higher fees than smaller airports such as London City Airport.
Luxury Amenities also Affect Aircraft Charter Pricing
Ultimately, your desired level of in-flight service also affects the overall pricing. Custom catering, flight attendants, and tailored business arrangements can contribute to higher costs.
After learning about the factors shaping private jet charter costs, you may find yourself contemplating the seemingly substantial expenses, wondering if the pleasure of flying privately will forever remain a distant dream.
However, chartering a private jet is not the sole avenue to indulge in the exclusivity of private air travel.
Renting a Private Jet is Not the Only Way of Flying Privately
Other ways, such as fractional jet ownership, private jet cards, seizing opportunities on empty leg flights, and private jet membership programs can provide more approachable and affordable ways to savour the unparalleled experience of private aviation.
Fractional Ownerships
Fractional ownership, ideal for those flying at least 60 hours annually, offers a cost-effective alternative to full jet ownership. By paying a monthly fee and nominal per-flight-hour charges, you enjoy greater control over your flight schedule. This option appeals to those seeking private jet experiences without the hefty investment of buying a private jet.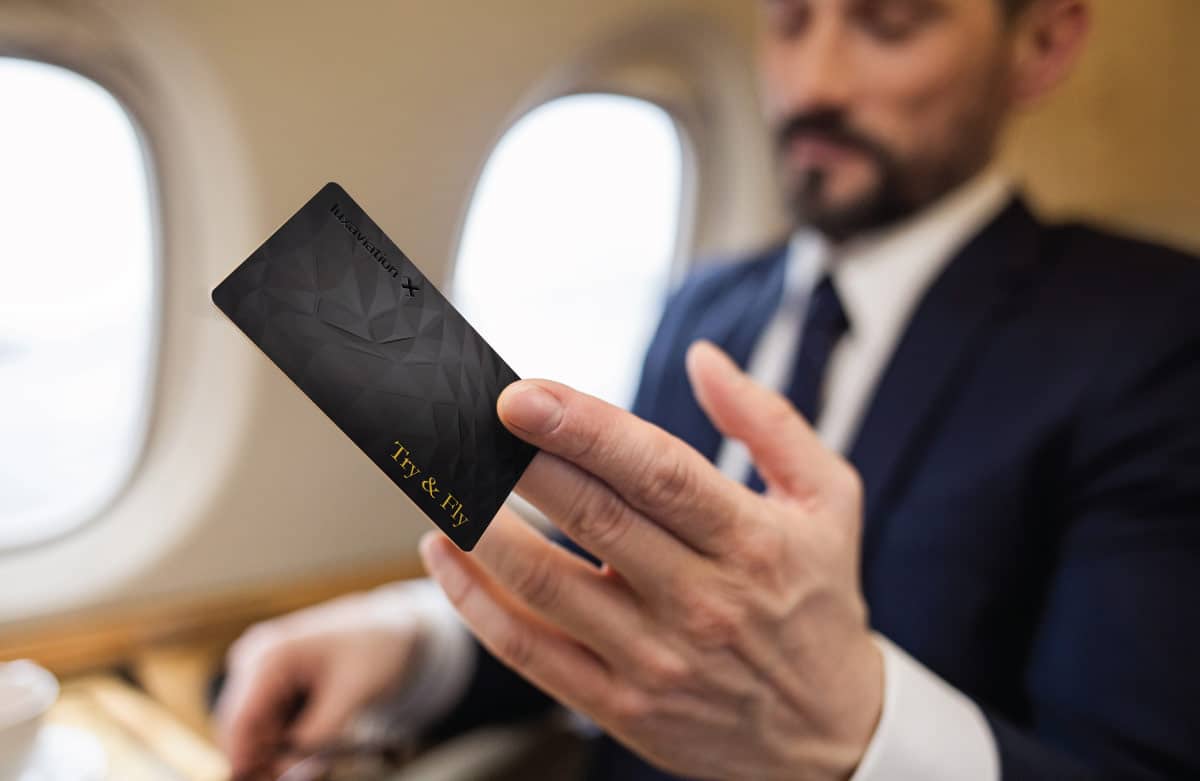 Private Jet Card Membership
Jet cards offer a fixed number of hours on private jets for an agreed-upon fee, with pricing influenced by both the flight hours purchased and membership length. The opportunity to experience private aviation at a reduced cost makes jet cards an attractive solution for those seeking a more wallet-friendly entry into the world of luxury air travel. Make sure to research and do private jet card comparisons before deciding to buy the Jet Card membership.
Empty Legs
You might be thinking, is there a cheaper way to charter a private jet? The answer is, yes! A unique and budget-friendly option for private travel air charter service is to look for empty leg flights. These one-way flights, which transport jets to new locations without passengers, can save you more than 50%-60% of the original private jet charter cost of up to 75% off regular charter prices.
Surprisingly, in some cases, you could be the only passenger on board. Note that in-flight catering may not be included for empty legs unless prearranged.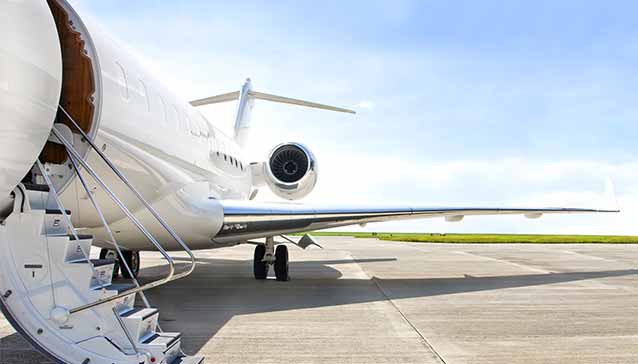 Private Jets Membership Programs
Membership programs, akin to jet cards, grant access to a wide array of private jets for your private journeys. Booking flights for short trips like London to Edinburgh or a worldwide tour becomes effortless with guaranteed availability of aircraft through a membership.
It's crucial to thoroughly investigate and assess different options before opting for a membership program offered by different private jet operators. It ensures that you find the perfect fleet and service package tailored to your requirements.
Cost of Owning a Private Jet VS Cost of Chartering A
Private Jet
If you are a frequent flyer and your flying requirements are unmet by private jet charter services, buying a private jet could be the best option for you. Although private jet ownership entails substantial financial commitments, including purchase prices ranging from $3 million to $100 million and above, the convenience and being able to jet set in a few minutes justify the expenses.
Conversely, chartering a jet offers flexibility and cost-effectiveness for those requiring only occasional private jet access. Collaborating with a reputable private jet charter company - such as Luxaviation- gains you access to an extensive selection of aircraft, tailored to your needs and budgets.
Chartering provides the luxury of private aviation without the substantial financial investment and ongoing costs of private aircraft ownership.
Tips For Getting The Best Private Jet Charter Prices and Offers
Maintaining flexibility with your travel itinerary can lead to substantial savings. Private jet operators may present discounted rates during off-peak periods or when demand for flights is low.
Taking advantage of empty leg flights, which occur when an aircraft repositions without passengers, can also offer considerable value.
To ensure the best value, request quotes from multiple charter providers and compare factors such as aircraft type, amenities, and pricing.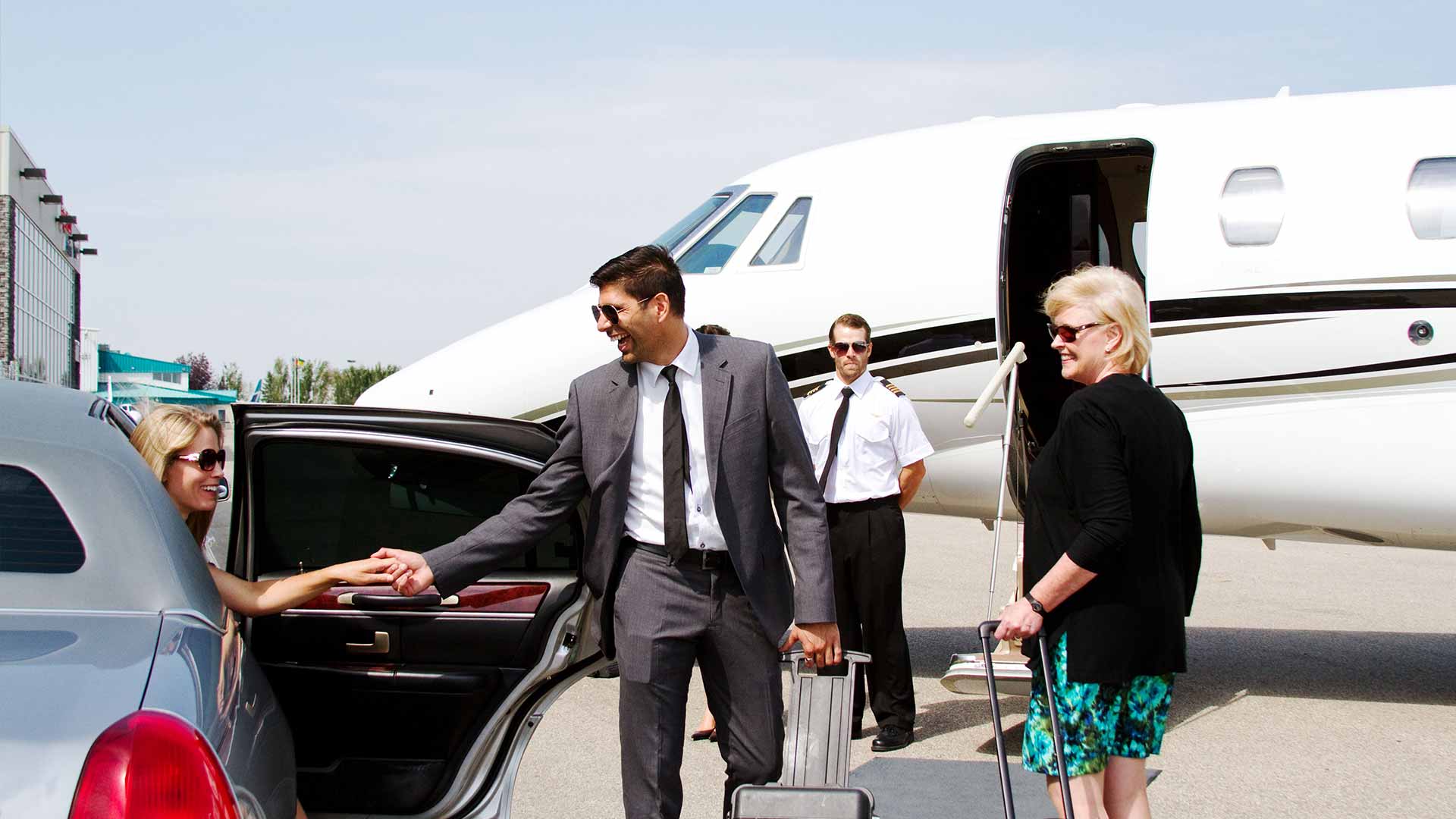 Collaborate with experienced private aviation professionals who possess extensive knowledge and connections in the private jet charter market. Their expertise allows them to negotiate on your behalf, securing the most appropriate aircraft and services for your needs and budget without compromising on quality.
Opt for smaller airports. Less congested airports typically have reduced landing and handling expenses, offering potential cost savings.
Consider same-day round trips. Returning the same day can significantly decrease the overall cost due to lower waiting fees, making the journey more cost-effective.
Need Help Deciding On The Ideal Aircraft to Charter?
If the decision between a very light jet, mid-size jet, or corporate airliner leaves you uncertain, our experienced team is here to help. Contact us and we will gladly provide personalised recommendations to ensure that you select the ideal aircraft for your unique needs.