How to Charter a Private Helicopter?
18 July 2023
Private helicopter charters are the Uber of the skies - but with more style and convenience. Personalised, convenient, and luxurious, chartering a private helicopter is the way to travel when you want to control your own schedule, access hard-to-reach locations, or simply avoid the hassles of traditional air travel.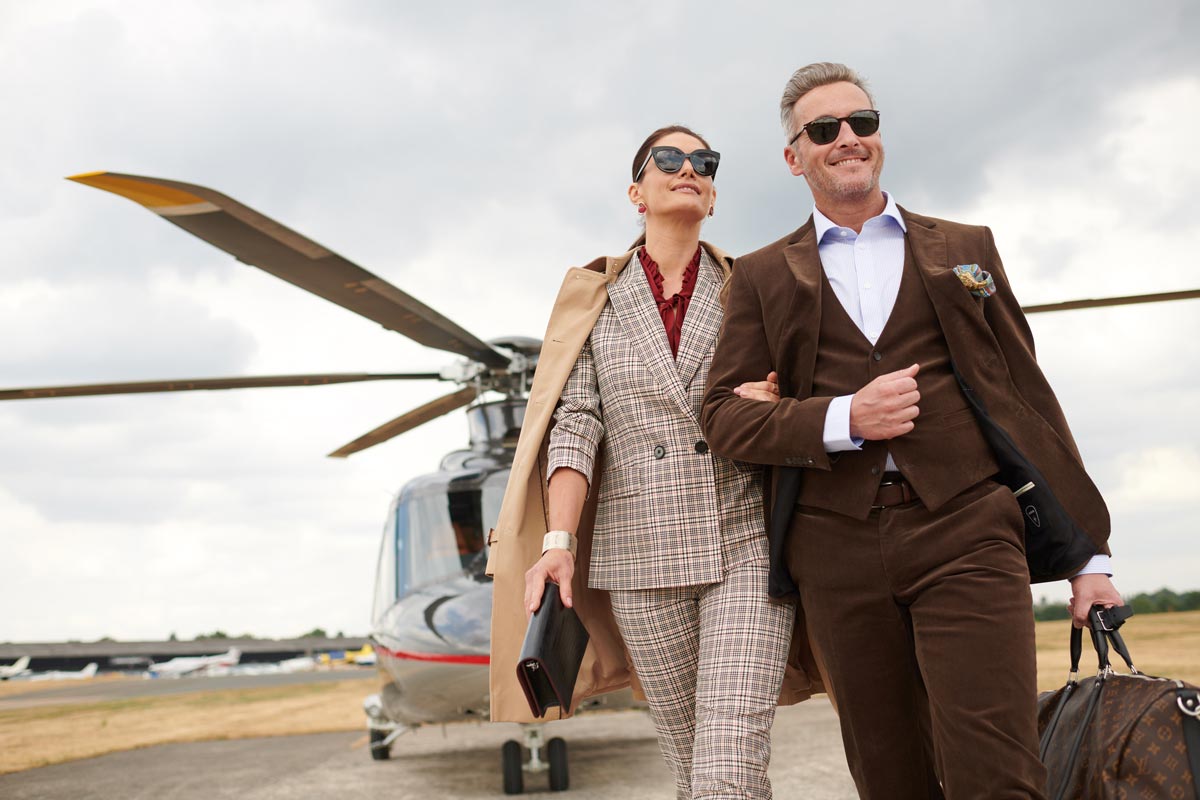 Luxaviation is the first choice for private jet and helicopter charter services. Our commitment to personalised services is second to none. Our charter helicopters are available for different travel needs.
Whether you need a business helicopter charter or need fast and efficient transfer to remote destinations, book our expert helicopter charter service now.
Why Should You Charter a Helicopter?
Chartering an executive helicopter is a decision that intertwines both luxury and practicality. An increasingly popular mode of transportation, on-demand charter helicopters offer a tailored private travel solution and cater to a range of situations.
Unparalleled Convenience and Privacy
For those who seek a travel experience that prioritises privacy, comfort, and convenience, a helicopter charter offers an exclusive journey. Depart from a private terminal free from the rush of passengers at crowded airports, and security lines.
Swift and Efficient Journeys
When you are up against the clock, every second counts. This is where you must consider hiring a VIP helicopter. Outpacing conventional ground transportation in city centres, it can swiftly fly you to business meetings, and critical appointments, and help you maximise your precious leisure time.
Seamless Access to Remote Destinations
One of the standout benefits of a helicopter charter is its ability to access remote, hard-to-reach locations. The versatile nature of helicopters enables them to touch down in city centres and the remotest places. Chartering a helicopter helps you reach secluded beach resorts, exclusive golf courses, ski resorts, isolated destinations, and mountainous terrains.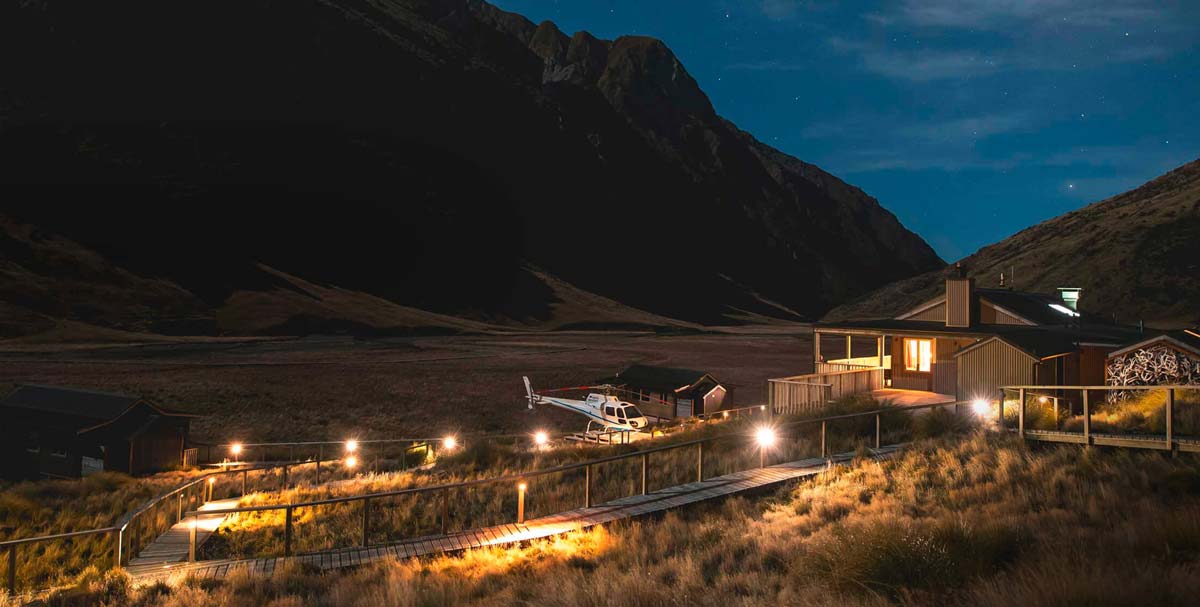 Celebratory Moments
Looking to add a dash of glamour to a wedding, a proposal, or a significant birthday? Chartering a helicopter can inject a thrilling element of luxury, turning special occasions into unforgettable experiences. Catch the attention of the audience and make your arrival a moment to remember.
Experiential Tourism
There's sightseeing, and then there's sightseeing from a helicopter. Offering unrivalled views of urban skylines and majestic natural landscapes, helicopter charters offer an exclusive perspective that is hard to match.
Types of Private Helicopters to Charter With Luxaviation
Selecting the right helicopter for charter depends on several factors, including your destination, number of passengers, luggage requirements, and personal preferences.
Luxaviation's diverse fleet ensures that clients find the perfect fit for their journey, be it a business trip, an extravagant getaway, or an awe-inspiring aerial tour.
A favourite among high-profile travellers, the AW109 is a versatile twin-engine helicopter renowned for its speed, elegance, and compact design. It comfortably accommodates 6 to 7 passengers and is ideal for short-range flights, aerial photography, city hops, or accessing secluded spots.
The AW139 is a medium-lift twin-engine helicopter that carries up to 12 passengers in a spacious cabin, making it an excellent option for larger groups or corporate travel. With superior speed and range, it suits long-distance journeys and challenging environments.
Highly manoeuvrable and versatile, the Airbus H125 is a single-engine premier helicopter with a seating capacity for up to 6 passengers. Its endurance and impressive high-altitude performance make it a popular choice for aerial work, sightseeing trips, or mountainous adventures.
The Bell 429 is a cutting-edge, dual-engine helicopter available for charter services across the UK. This helicopter is designed for optimal safety and can operate under any weather conditions. It comes equipped with a state-of-the-art cockpit and has the capacity to travel at speeds up to 140 knots. With a roomy interior, the helicopter can comfortably seat up to 5 passengers.
The Airbus H155 is a premium helicopter with a VIP interior, available for limited charter services. The helicopter is outfitted with 6 full-leather seats and is operated to the highest standards for an exclusive and discreet passenger experience.
Airbus H145
A top-tier, twin-engine helicopter, ideal for both personal and business charter services. This helicopter can operate under various weather conditions, ensuring a reliable and secure flight. It features a luxurious cabin that comfortably seats up to 8 passengers. The advanced avionic systems further contribute to its reputation as one of the most dependable and comfortable helicopters available for charter.
Helicopter Charter or Private Jet Charter – Which is Best for You
Helicopter Charter Service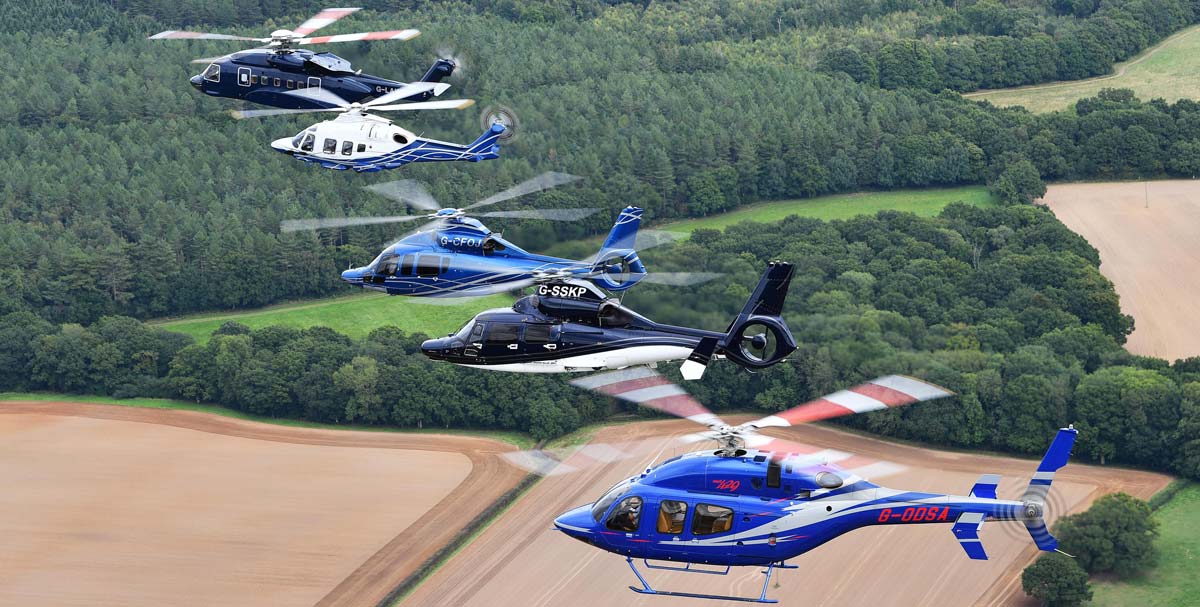 Helicopters are best suited for shorter distances, typically less than 400 miles. Their ability to land in confined spaces makes them perfect for accessing remote destinations. Moreover, helicopters are fantastic for sightseeing and aerial tours, offering unique perspectives of landscapes. However, they generally have a smaller passenger capacity, and their speed is slower compared to jets.
Private Aircraft Charter Service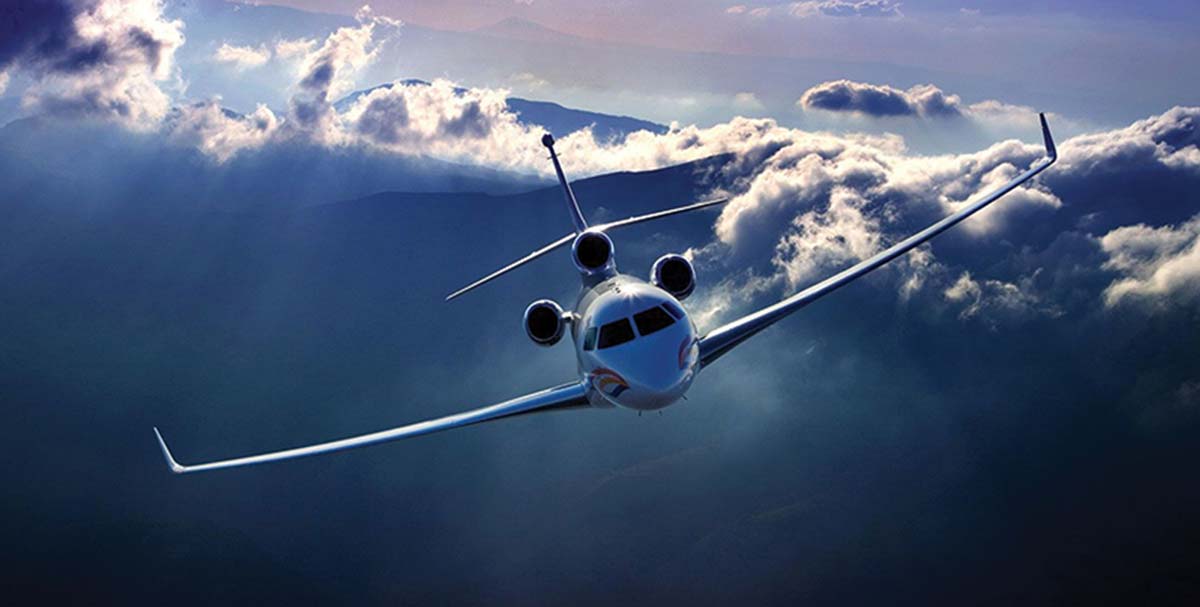 Private jet flights are suitable for longer distances and high-speed travel. Private jets offer larger capacities and enhanced luxury amenities like bathrooms, dining areas, and sleeping places.
While they need formal runways for takeoff and landing, their extensive range and speed can significantly cut down long-distance travel time, offering the seamless private travel service you deserve.
How To Hire a Private Helicopter - Step-by-Step Process
At Luxaviation, the process of booking a private helicopter is as seamless as private travel. Here is how you can book an executive helicopter for your next travel:
Step-by-Step Process
Reach out to us with your travel requirements, including your preferred departure and arrival locations, travel dates, number of passengers, and any specific needs or requests you might have.
Based on your details, our team will provide a customised quote that includes the cost of the charter and any additional services you may require such as ground transportation or catering.
We will recommend the best helicopter options for your specific needs from our extensive fleet, explaining the features and benefits of each model to help you make an informed decision.
Once you've selected your preferred helicopter and agreed to the quote, we'll reserve the aircraft for your specified dates and times.
After confirming your reservation, you will be asked to make a payment. Once payment is received, your booking is fully confirmed.
On the day of your flight, everything will be prepared to your specifications. The crew will be briefed, and the helicopter will be fuelled and ready for departure.
Enjoy the comfort, speed, and convenience of your private helicopter charter, confident that everything has been managed to the highest standard by the Luxaviation team.
Depending on your needs, we can arrange for ground transportation to your final destination upon arrival, ensuring a seamless travel experience from start to finish.
How Much Does It Cost to Charter a Private Helicopter?
Chartering a private helicopter provides an unparalleled travel experience, combining efficiency, luxury, and the thrill of flying above everyday traffic. This extraordinary service, while opening the door to endless possibilities, comes with its own pricing structure. But, just how much does it cost to charter a private helicopter?
Several factors play significant roles in determining the cost of a helicopter charter:
Type of Helicopter
Different models come with different operating costs. Fuel consumption, maintenance needs, and helicopter size all contribute to the varying rental rates.
Flight Duration
Since charter services are often priced hourly, longer flights will naturally cost more.
Destination
Navigating to remote or challenging locations may necessitate additional fuel or special preparations, impacting the overall cost.
Crew Costs
The crew's costs, typically including a pilot and occasionally a co-pilot, are built into the charter's price. But for extended trips that necessitate overnight stays, there might be added costs for the crew's accommodation.
Ground Services
Landing fees, parking charges, ground crew assistance, and potential security can contribute to the helicopter charter's total cost.
At Luxaviation, we believe in tailoring every experience to our client's individual needs, and the same goes for our pricing. Our dedicated team is ready to provide a detailed and personalised helicopter charter quote, taking into account your unique requirements.
Don't hesitate to contact us - we're here to ensure your chartering experience is seamless, luxurious, and most importantly, caters perfectly to your needs.
Popular Private Helicopter Flights & Routes
Private Helicopter Flights in New York City (NYC)
New York City's dynamic cityscape makes it an ideal destination for private helicopter charters. You could fly in with one of our high-speed models, offering an impressive view of iconic landmarks such as the Statue of Liberty and Central Park.
Ground transportation can be arranged to seamlessly get you to your final destination, be it a culinary event, a Mets game, or a Broadway show. With Luxaviation, you can trust that your trip to NYC will be stylish, efficient, and tailored to your needs.
Private Helicopter Charter in London
Travelling from the outskirts of the city to Central London can be a breeze with a private helicopter charter. We can offer you a variety of helicopters to make the trip efficient and scenic with aerial views of the River Thames and The Shard. Land at a London international airport or helipad, and have ground transportation waiting to take you to a high-profile business meeting or a cultural event.
Seamless Helicopter Management for Owners
Owning a helicopter is a significant investment that comes with considerable responsibilities. These include compliance with aviation regulations, maintenance, staffing, and operational logistics. To assist helicopter owners navigate these complexities, Luxaviation Group offers comprehensive helicopter management services through its partner, Starspeed.
Starspeed, a part of the Luxaviation Group, helps you with complex tasks in helicopter management, providing unparalleled services that streamline the ownership experience. Starspeed's services encompass everything from insurance matters and maintenance coordination to the management of risk, yacht operations, and regulatory compliance, ensuring your helicopter remains ready to fly when you need it.
Hire a Private Helicopter with Luxaviation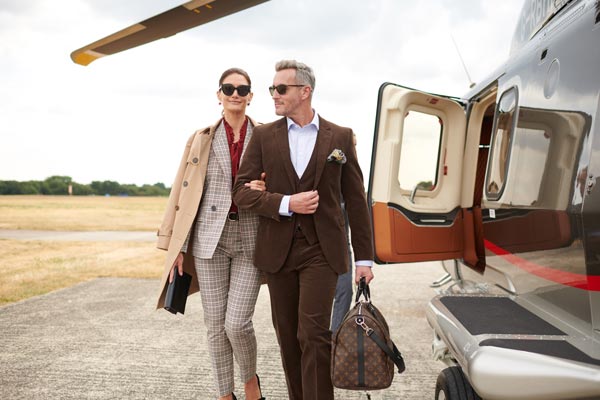 Luxaviation, with a vast industry experience and a network of global aviation experts, is dedicated to delivering a seamless travel experience for you.
We offer the freedom to explore the world on your terms, the power to transform transit time into productive time, and the opportunity to create memories that will last a lifetime.
Contact us today, and let your extraordinary journey begin. Our team is ready to assist and guide you through every step, ensuring your travel experience is as smooth as possible.