Luxaviation announces publication of illustrated coffee table book homage to private aviation, The Luxury of Private Aviation
27 April 2022
Luxembourg, April 27, 2022 – Luxaviation, one of the largest private aircraft operators in the world headquartered in Luxembourg, is proud to announce the publication of a coffee table book entitled The Luxury of Private Aviation featuring the luxurious world of private flying. This elegant book, available online and in bookstores, contains 150 photos and exclusive insights from Jana App-Sandering, Head of Client Services at Luxaviation. The 240-page photography volume is to date the only book at hand on private aviation.
Giving rare insight into the VIP-class passengers and personalities over the decades, The Luxury of Private Aviation gives readers a seat through over a hundred of large-format colour and close to 20 handpicked black and white photographs. The work honours the art of flying and the evolution of luxury travel while discovering spectacular trips through the eyes of Luxaviation Group service expert Jana App-Sandering.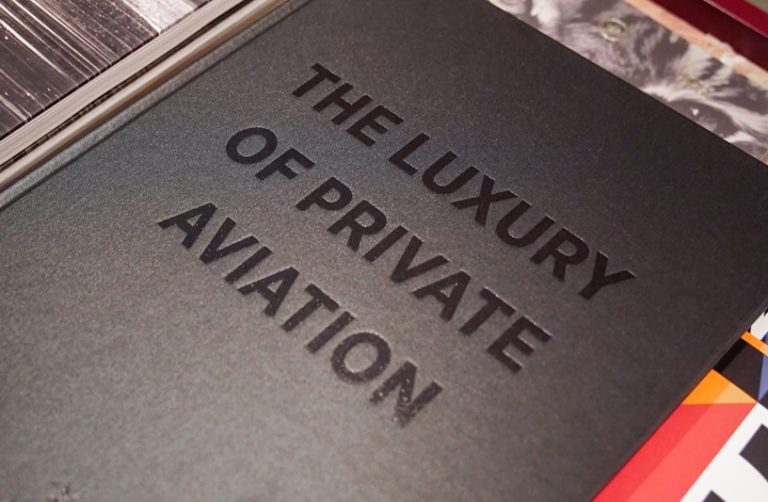 Patrick Hansen, CEO of Luxaviation Group: "Reading is an invitation to travel, and we are very proud to provide all travel lovers with a coffee table book on private aviation passing on Luxaviation's passion for flying." The Luxury of Private Aviation was first unveiled in Milan on 24th April 2022 during an exclusive weekend organised by Luxaviation Group and La Fugue on the occasion of a recital by George Harliono at the Villa Medici Giulini, home to a splendid, unique collection of antique musical instruments.
Edited by publishing house teNeues Verlag, the volume also illustrates the story of André Ganshof van der Meersch (1927-2003), who started the first European private aviation company Abelag at Brussels airport in 1964 which has since become one of the keystones of Luxaviation Group. The large-format coffee table book has a beautiful hardcover made of black coated linen and a contrasting light blue fore-edge.
Jana App-Sandering, Chief of Client Service at Luxaviation Group, oversees the Luxaviation Client Service Academy, VVIP Cabin Attendant and inflight service training. She manages and implements customer service etiquette and training within the ranks of over 100 professional VIP flight attendants on board Luxaviation's fleet of over 230 aircraft and helicopters operating daily around the world.