When Aviation Meets Art - ExecuJet Middle East's Colourful Collaboration with The Rashid Center, Dubai
20 February 2020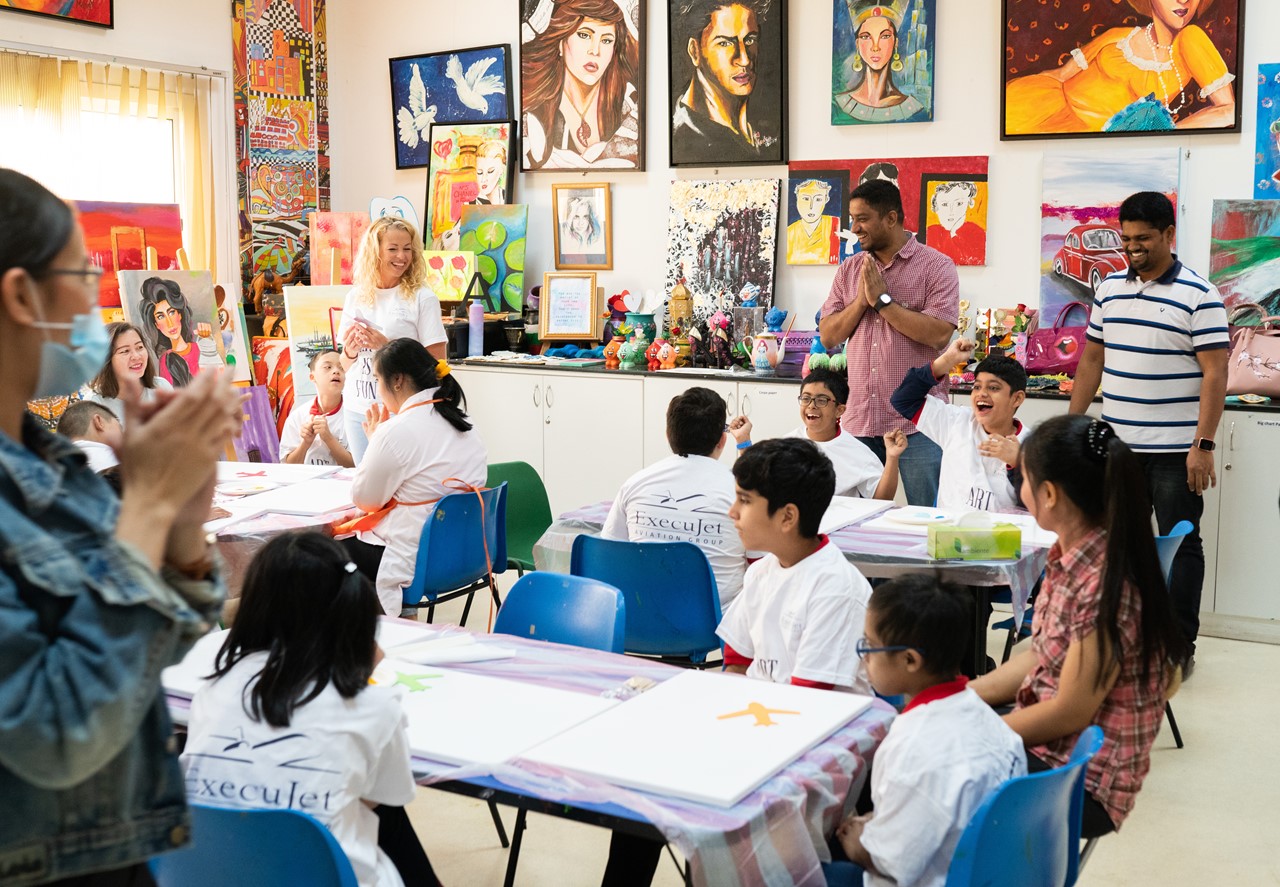 On Thursday, 20 February 2020, an inspiring collaboration with Ms. Ritu Chaturvedi and her team from the Rashid Center, led to ExecuJet Middle East hosting a creative and fun event, "Aviation Art Workshop".
The Rashid Center for the determined ones was established in 1994. The ongoing challenge faced by the centre is simply about widening people's awareness regarding the various issues and needs of the students who attend. The centre has developed vocational training and provides fantastic rehabilitation programs, enabling some of their students to go on to receive job offers or progress onto college. Through its accumulated experience, the centre, has been able to develop its therapeutic and rehabilitation programs in accordance with the best scientific theories and practical applications, drawing on the expertise of its qualified staff from different nationalities and cultures, to meet the students individual needs.
ExecuJet provided blank canvases, plenty of acrylic paint and lots of enthusiasm as the children created some beautiful, colourful works of art under the theme of "Jet in the Sky". The children's smiles, joy and positivity created during the aviation art workshop were truly inspiring and uplifting.
Special thanks to the pupils and the staff at The Rashid Center and many thanks to our ExecuJet Middle East staff who helped with the creativity on the day; Karen Axworthy, Helen Moralla, Mohamed Musthafa and Shamshuddin Parkar.
ExecuJet Middle East were thrilled to receive a Thank You plaque on the day and hopes the "Aviation Art Workshop" will be the first of many ways that they can assist in future to raise more awareness for the good work that is continually carried out by the centre.
To learn more about The Rashid Center, please visit their website here.