Ignite Your Wanderlust This Christmas
Luxaviation Amazing Trips offer distinctly unique experiences tailored to you. Our travel curators craft everything from grand family festive gateways to solo spiritual retreats - and memories that are guaranteed to last a lifetime. Let us add some sparkle to your holiday season with our 10 destinations for a Christmas with a twist. No one blends the fun, fabulous and festive quite like us.
The French Alps
For the ultimate luxury ski experience, round up your favourites and privatise a chalet in the French Alps. With close proximity to the Italian border and summits, access to three of the best heli-ski locations globally and seven world class ski resorts, the selection of outdoor activities in the epicentre of alpine adventure can only be complimented by exquisite chalet accommodation, an acclaimed chef, private mountain guides, and state-of the-art-equipment to use at your leisure.
INSIDER TIP: Heli skiing in the Alps is unlike skiing anywhere else in the world. The vast diversity of terrain will keep even the most seasoned of skiers awaiting the next drop with increasing anticipation.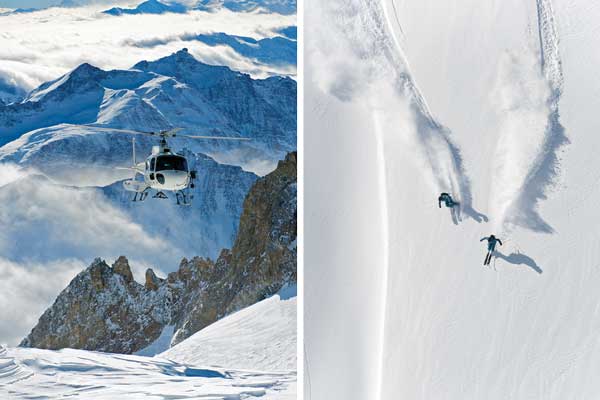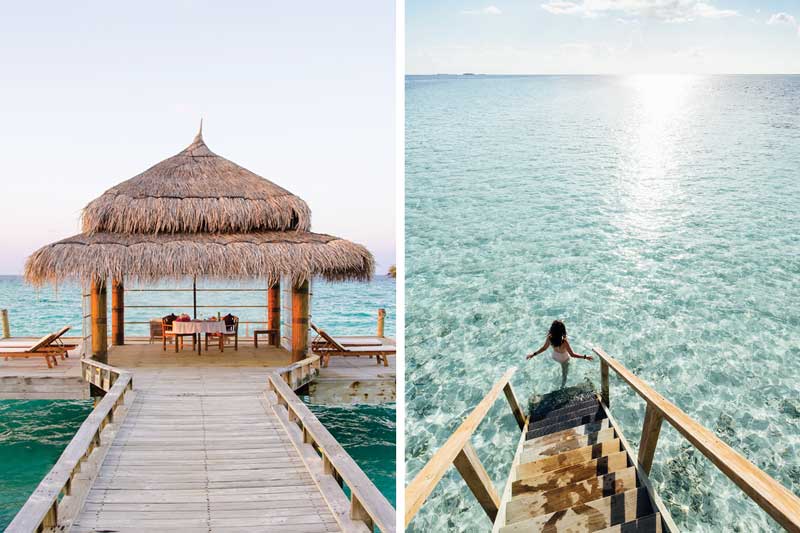 The Maldives
Unrivalled luxury, wellness wrapped in white-sand beaches and an underwater world awaiting discovery makes the Maldives an obvious choice for a truly magnificent holiday.
If you are chasing the winter sun this December and looking for peace and solitude on a pristine beach, the Maldives is the flawless postcard destination that has perfected the art of relaxation.
INSIDER TIP: If scuba diving isn't your thing, let us arrange a private submarine excursion and embark on the ultimate water-based safari in the comfort of an underwater bubble.
Utah
Nature has long offered a solace for humankind - a place to get lost, to reap the benefits of fresh air and reconnect with the earth.
Amangiri is this luxury oasis, with architecture that blends perfectly into the landscape of untouched red rock, covering more than 600 acres of the vast and majestic Colorado Plateau. Guests unwind amongst modernist luxury in almost surreal exclusivity surrounded by desert landscape. An inspiring way to experience one of the world's most dramatic secluded settings.
INSIDER TIP:  Extending over 25,000 square feet of desert, the Amangiri Spa is the epitome of tranquillity. We recommend the Grounding Journey for a deeper connection to the earth and a renewed sense of self.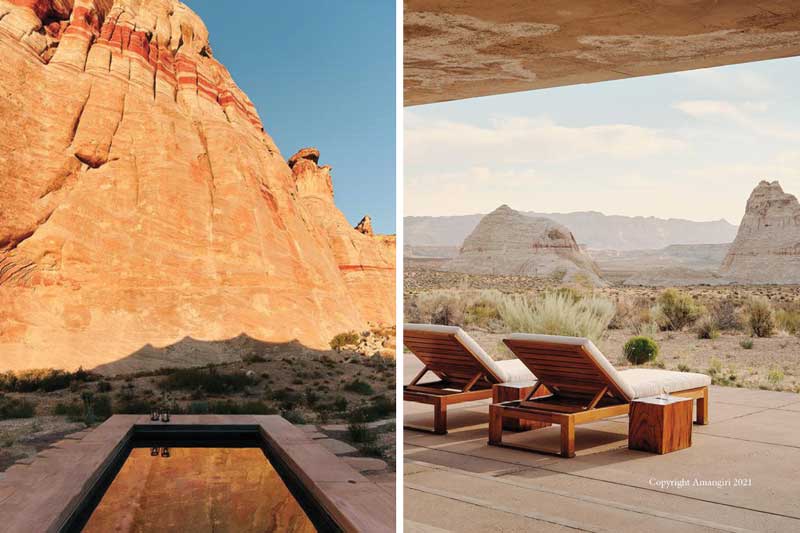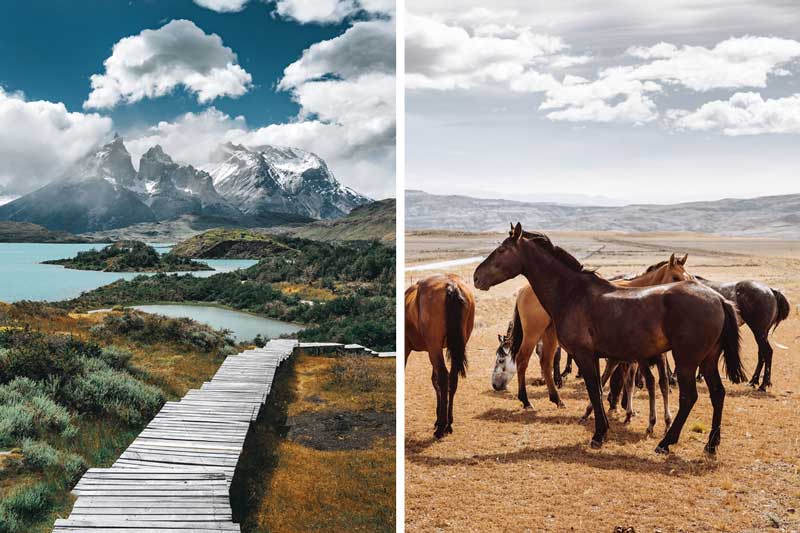 Patagonia - Argentina
Move into your own "outpost" in the middle of pristine Patagonia, complete with a wood burning stove and bubbling hot tub. In the southernmost part of South America, Awasi Patagonia is situated in a private reserve overlooking Torres del Paine National Park and comes with a large dose of peace and quiet.
For a more isolated Christmas in a bucolic setting with beautiful vistas of pastures and forests, mountains, and lakes, Awasi lodge has just fourteen villas, each assigned with a private guide and your choice of either a 4WD or an Argentinean stallion!
INSIDER TIP: Two left feet? Step up your game with a private dance lesson, learning the fiery and dramatic moves of tango from a renowned Argentinian choreographer.
New York
Few things are more magical than spending Christmas in New York. The city embraces the festive spirit like no other and turns into a magical wonderland filled with twinkling lights and whimsical holiday decorations.
Whether you're in the mood for visiting New York's iconic holiday offerings or prefer to take the opportunity to explore some more offbeat seasonal attractions, the Big Apple is one of the best places to be during Christmas time.
INSIDER TIP: Let us secure you a private box for New York City Ballet's enchanting production of The Nutcracker. The festive favourite returns to the Royal Opera House this December.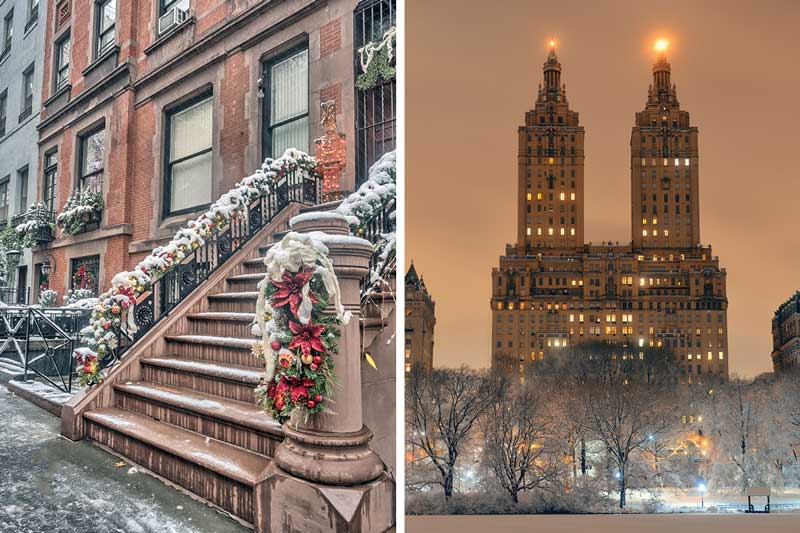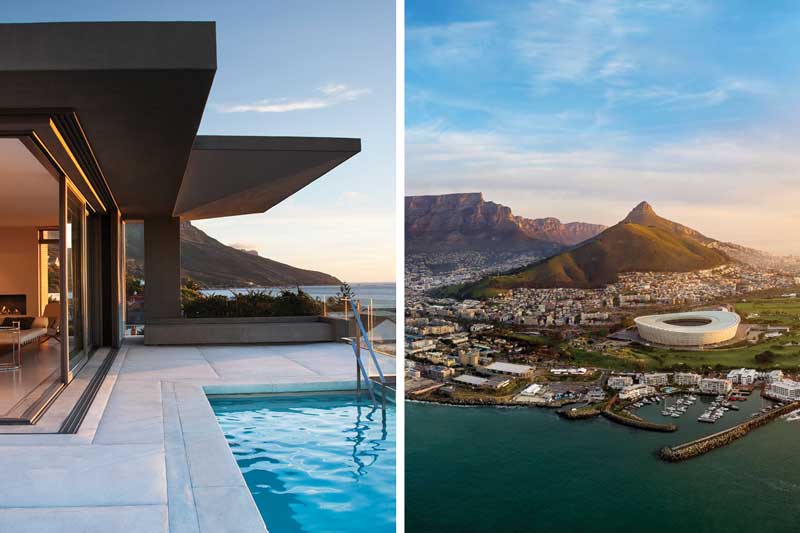 Cape Town
Show-stopping mountains, dreamy beaches, glorious vineyards, great forests and a plethora of cultures and religions – the energy and entrepreneurial spirit in the cultural melting pot of Cape Town is truly infectious.
There's still a good sprinkling of festive spirit to be experienced during the South African summer. Carols by Candlelight at the Kirstenbosch Botanical Gardens is a 20-year-old annual event that's well worth a visit - picture a beautiful garden setting delicately lit by hundreds of candles, the air filled with the melodious sound of Christmas angels. Sensational.
INSIDER TIP: Cape Town has a world-class jazz scene. Allow us to arrange a private dinner at a celebrated musician's home before heading out to a jazz club for a taste of the best African blues.
Abu Dhabi
It may surprise newcomers just how many Christmas celebrations you will find in Abu Dhabi in December, but you don't need to look far to find festive markets, sparkling trees, or even pantomimes.
While the outside temperatures might not feel wintery (you can expect an average of 26 degrees on Christmas Day), the city of architectural mazes certainly feels rich in merriment. Abu Dhabi puts on the most extravagant fireworks displays in an exuberant show of glamour only the Emiratis can achieve.
INSIDER TIP: Allow us to organise a private evening in a sensory room with your nearest and dearest for captivating and cultural moments that will resonate a lifetime. We can't tell you more than that right now, it's something you have to experience for yourself.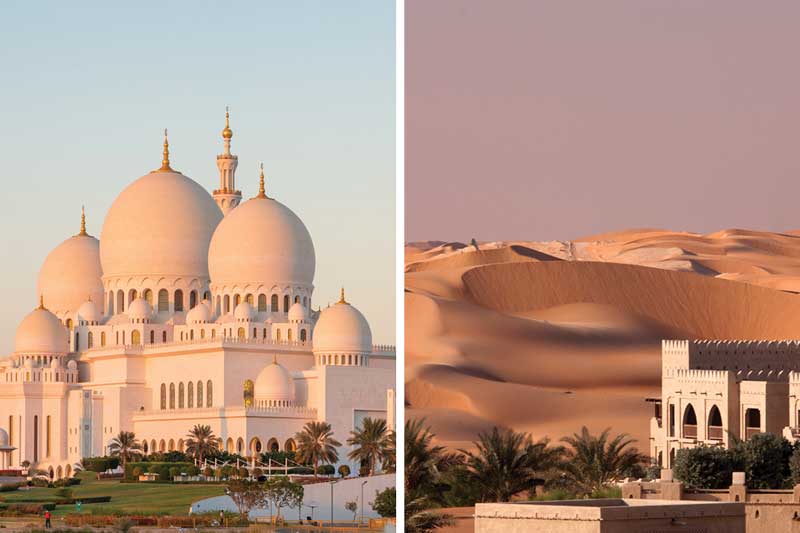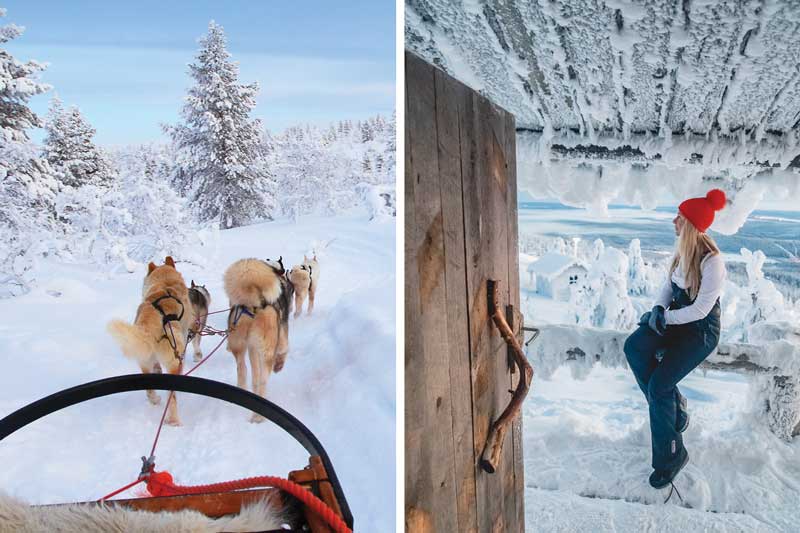 Lapland
Reindeer stand proud beneath snow-heavy trees, the night skies dance with iridescent shades of green and purple - Lapland is a magical place filled with natural wonder, folklore and a rich cultural heritage.
December is the great time to witness the breath-taking winter landscape and nature's most spectacular light show, the Aurora Borealis. Travel through glittering forests on private husky safari (with heated sleigh) and dine under a starry sky as the spectacular light phenomenon ebbs and flows above your head.
INSIDER TIP: Note that a typical Lappish Christmas dinner often involves reindeer, which seems like a truth only suitable for adults.
The Bahamas
Run away to a place where the evenings sparkle and the sun shines gold. With more than 700 islands in the Bahamas, choosing your own slice of sumptuous palm-fringed paradise can be overwhelming.
Whether you favour a luxury eco-resort or a fully privatised villa, we have handpicked the very best addresses that emulate quintessential Caribbean cool. Sail, fish, snorkel, scuba or simply relax in the shade of lush green palm groves and pink beaches for a truly stunning escape this December.
INSIDER TIP: Have you ever hand fed a hummingbird? These charismatic, zippy little creatures are truly astonishing to experience up close.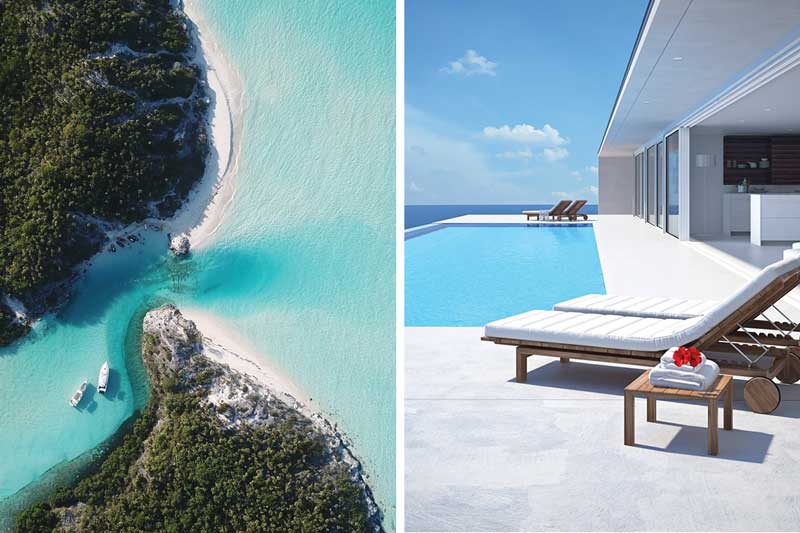 Japan
While Christmas isn't an official holiday in Japan, many of the larger cities can't resist getting festive; Tokyo in particular is a characteristically unusual mix of German-style markets, glittering illuminations, and robot Santa's. While Kyoto, with a profound atmosphere of serenity, offers more unique Japanese traditions during December.
Christmas Eve is considered the most romantic day of the year in Japan. Japanese couples, especially the youngest, book dinners at romantic restaurants, the stores are laden with romantic Christmas gifts, and the streets are adorned to perfection to embody this day of love.
INSIDER TIP: For a distinctly authentic experience, privatise Daitoku-ji, the 'temple of Great Virtue', in Kyoto, an opportunity not available on the open market, and learn the art of Japanese zen garden making from a master architect.